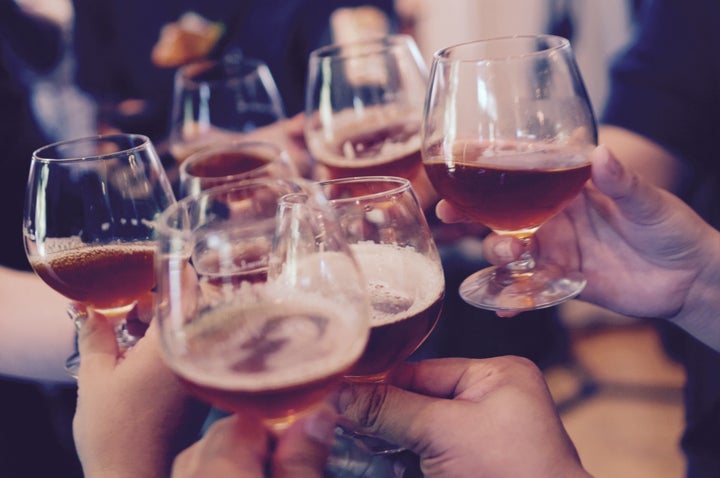 Don't allow me to rain on your parade. If you're going out tonight then by all means, have fun! In fact, I envy you.
I'll definitely go out again with my friends this summer now and then..
But for the last six or seven months I haven't drank much at all.
I used to drink at least once or twice per week. Sometimes three. You can judge me.
But you know what I realized? Drinking is pretty freakin' expensive, and for someone who has Crohn's Disease, it's not super condusive to staying healthy.
I kept blacking out left and right. It was terrible. We had a freezer full of alcohol (and I mean FULL) all Summer last year and though we definitely had a lot of fun, we were big spenders during that time.
How I Stopped Partying
In San Francisco it's $25 for one Long Island Iced Tea.
It's $30 for a rum and coke in some places. It's ridiculous. And when you're staying out until 2 and 3 in the morning, it can really screw up the entire weekend because you sleep in until 1 or 2 and have to nurse a hangover.
I never thought about stopping for the longest time. In fact, last Summer I thought I'd come home and continue going out every weekend and stuff like that. I didn't dream of quitting until my best friend turned to me and said, "I think I'm going to take a break from drinking this Winter."
My best friend who I'd gone on many epic drunk adventures with wanted to take a break from drinking?
It made me change my perspective a bit, and I followed suit because, hell, I wasn't even going to be around him anyway. I was going back to the East Coast.
On my long drive back I contemplated a lot of things. I spent some time alone. I saw some mountains. I saw some Arches. I met some awesome people.
When I got home I decided I wanted to be a wrestling coach. When there's events basically every weekend, you can't go out anyway.
I decided I was going to trade blacked out nights at the bar for something more meaningful.
I was going to make a difference in people's lives instead of walk around the bar like a drunken idiot every Friday and Saturday.
Now, I have absolutely no problem with walking around the bar like a drunken idiot, but I think all things work best in moderation.
I thought I'd have a fear of missing out. I thought I'd definitely be left out from all the awesome stuff happening with my friends.
I felt oddly at peace with turning down my friends' every advance to go to the bar. I used to dream about going out in my hometown for St. Patty's Day, but this year I decided to skip the nonsense.
My friend told me she spent $120 at the bar that day.
Sheesh. You can count me out of that one.
Why Was It The Best Decision Of My Life?
Because I think I grew up more than I ever have. It takes restraint to see a bunch of people having fun and deciding you can't do it.
But I realized something when I did.
I realized that partying really isn't all that fun in the first place. You forget most of it when you wake up. Your wallet's a little thinner. Your body's a little more poisoned. In some cases you text people you shouldn't and have to deal with that drama.
I used to have to sneak around my parents to get out and drink, but now I stay home every Friday and Saturday. They know just where I am.
I'm sure they've noticed. I'm sure they're happy about it.
To me you really get nothing out of a drunken night.
You get memories, if you can remember them.
You get happiness, if you can remember that, too.
But you can get both of these things without poisoning your body or blowing major dollars on drinks.
And you actually get to remember it, too.
What I Live For Now
I used to look forward to the weekend. I used to live for drinking. Now I live for traveling.
I save the money I would spend for my next adventure.
If you want to be different from other people, you really have to make the opposite decisions they do. You can't live by their rules anymore.
Trust me when I say it's so freeing to live by your own rules.
Quitting drinking or whatever sounds like such a menial decision, but it was really a symbol for me to live differently. It's tough to watch your friends have fun from the glass-wall that is Instagram feeds or Snapchat stories.
But just like those same feeds and stories, the night just washes away into oblivion anyway. And what do you look foward to? The next night where you can do the exact same thing over again?
Like my writing? I also edit a publication called The Post-Grad Survival Guide where I (and other writers) talk more about shit like this. Want to learn more about working wherever you want? Download my ebook below.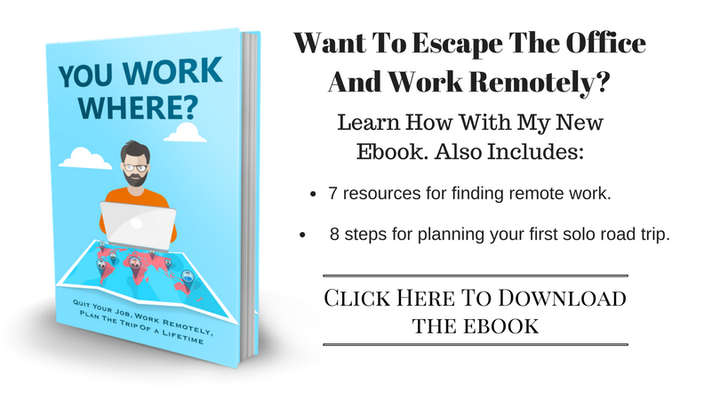 Need help with substance abuse or mental health issues? In the U.S., call 800-662-HELP (4357) for the SAMHSA National Helpline.