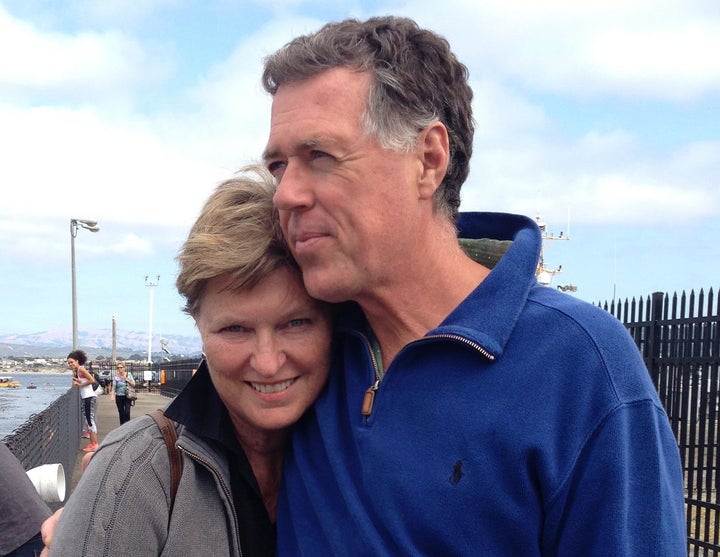 As part of our Blended Family Friday series, HuffPost spotlights a different stepfamily to learn how they've worked to bring their two families together. Our hope is that by telling their stories, we'll bring you closer to blended family bliss in your own life! Want to share your family's story? Email us at divorce@huffingtonpost.com.
After 25 years of step-parenting, Grace de Rond and her husband Ron are definitely well acquainted with the challenges and joys of bringing two sets of kids together.
Hi Grace. Please introduce us to your family.
My husband Ron and I share four children. They're adults now and the guys have young children of their own. Gabriel is 41, Michael is 36, Joe is 34 and Zosha is 27. We have four grandchildren, a girl and three boys.
How long have you and Ron been together?
Ron and I met in 1991. I was turning 40 and I'd been a single parent of my three sons for seven years. Toward the end, I only wanted one more romantic relationship in my life and I wanted it to be based on real love and shared purpose. And since I wouldn't settle for less, I'd gone years without a date. Meanwhile, 4,000 miles away, Ron had set his career as an OB-GYN aside to be a stay-at-home dad to his daughter. And then he saw my photo on the back cover of a book on parenting I'd coauthored, and he says that he "knew inside" that I was the one he would marry and he traveled from Amsterdam to America to find me.
What are some of the biggest challenges of blended family life?
We're not only a blended family, but we're also a bicultural one. Our biggest challenge has always been the pain of separation caused by the distance. Even today, our family is spread across two continents and three countries. So someone's always missing someone else. How did we make it work for two decades? We've always viewed our nontraditional relationship as a plus rather than a problem. We're always each other's first priority, FaceTiming several times a day when we're apart. We stay super supportive of each other's needs and interests. And we don't take each other for granted. When we're together, there's appreciation and when we're apart, there's anticipation.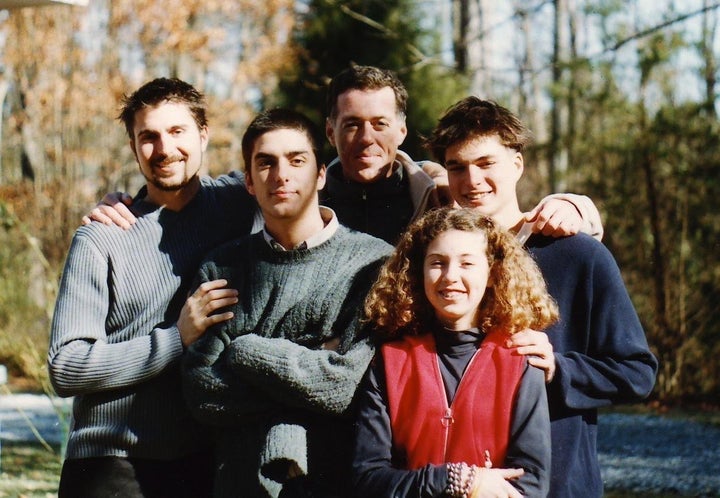 What's the best thing about being part of a stepfamily?
To be honest, I thought being a single parent was the most challenging thing I'd ever done and then I discovered that step-parenting could be harder. So it wasn't all easy and wonderful. The best part is that there's been so much growth. Ron and I are far better and smarter people now than we were in our 20s and 30s. Never giving up and continuing to search conscientiously in every situation for the best thoughts, words and actions has truly trained us to become competent, goodhearted people.
How do you deal with stress in your household?
I meditate daily, so that keeps me pretty peaceful. My oldest son told me once that I couldn't even see the hill that stress lives on from where I am. It's not true; stuff comes up for me, too. But I believe that the way I view life shapes what I'll experience so I deliberately hold onto a positive norm. I avoid worrying because it doesn't help.
Criticizing and blaming are off-limits, especially concerning the other parents because if we make our exes wrong, our children will see it as a negative message about themselves. When stuff comes up, we talk it out: We talk about why we do what we do and why we want what we want, so that we can understand each other's motivations.
What makes you proudest of your family?
I'm most proud of how cool our kids turned out. All four of them are rich in authenticity, integrity and self-knowledge. And I'm most grateful that we're all friends.
What advice do you have for other blended families who feel like a peaceful family dynamic is out of reach?
We can't expect our kids to practice anything that we're not living. And the best example we can give them is a person who's enjoying life. When our kids see us stay calm, kind, even happy when life is messy and relationships are stressed, they learn to not be afraid of life. They'll be more likely to appreciate life and other people. Most importantly, never, ever send them a message that causes them to question their self-worth. If they can hold onto an awareness of their innate goodness and value and think, "I'm alright because I'm alive, not because of something I've done or not done," they'll turn out just fine.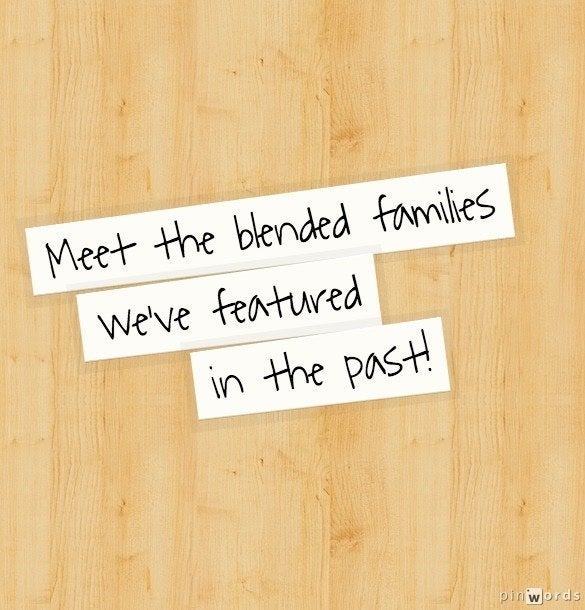 Blended Family Friday