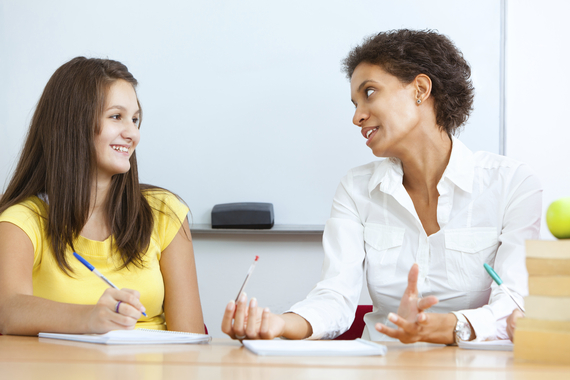 It was my first day as a tutor at McClellan High School in Little Rock, Arkansas. I walked into the front office to sign in when, to my left, I saw a young student holding a newborn baby. She couldn't have been older than 15.

At the time, I was a sophomore in college. As I stood in line, I watched her quietly fill out paperwork while her mother talked to administration about reenrolling her back into school. I thought about how difficult it must be for her to come back. Who would care for her baby? Who would work to provide for her child? What would other students think of her? What would teachers think of her? I admired her commitment to get an education.
McClellan High School is an inner city school located in the heart of southwest Little Rock. This high school is 97 percent students of color, and 81 percent of the total student body is economically disadvantaged. Only 64 percent of students graduate high school every year, more than 15 points behind the national average.
As a first-generation high school graduate, I arrived at McClellan with many misconceptions. The daughter of two immigrants from Pakistan who had hardly any education themselves, I always believed there was no excuse for students to not graduate from high school. This all changed very quickly.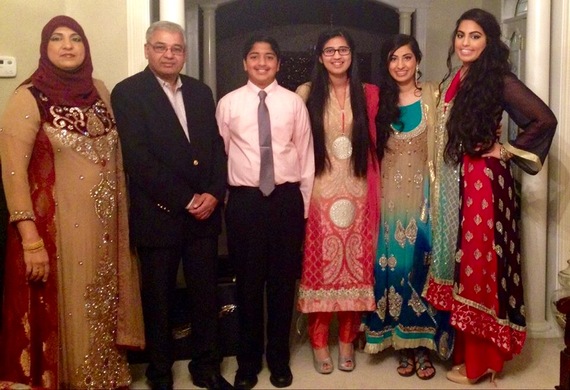 During my time at McClellan, I learned that my life lacked many of the obstacles that young students at McClellan faced everyday.

As a tutor, I had the privilege of working with students at McClellan who were hoping to graduate high school and then attend college. I worked in a 12th grade classroom, and I noticed how behind these bright students were in their classes every day.
One of my friendliest students was Jessica*. She had been taken away from her parents by the state, because of their production and use of methamphetamine. She told me how she worked at a clothing store after school to provide for herself and her younger siblings.
Every day, she would change into her work clothes during seventh period before the bell rang. She woke up at 5:30 a.m. every morning to get herself and her siblings ready for school and didn't get home from work until late. Students like Jessica struggled to find energy and time to study. Fortunately, Jessica had some support.
Her grandmother, church family, and teachers all provided her with guidance so she could complete high school. Without these caring adults, Jessica would have been consumed with her grief and probably would have dropped out like many of her peers.
Jessica taught me that being a mentor or a caring adult doesn't require you to be a superhero. What it does require is for us to understand that, as citizens of our country, our states, and our communities, we need to be a part of the effort in making sure young students succeed.
For students who face hardship, grades and homework aren't always a priority. As a tutor, I saw how my accountability made a difference for these students. It meant finishing an assignment on time, it meant studying harder for a test, or it meant believing in their talents and abilities.
Whether you are the next-door neighbor of a student or the school custodian, you have the power to make a difference. Sometimes it's simply asking, "How were your grades last semester?" Or maybe even asking, "Do you understand your homework?"
Conversations like this give an opportunity for students to put life on hold and find a way to be prosperous in the classroom. As a caring adult, I understand the power I have to make a difference.
Zartashia Javid is a senior at the University of Arkansas at Little Rock, where she majors in biology and minors in non-profit leadership studies. She currently works directly with students in the urban district where she lives as an AVID tutor. In addition, she serves as a youth trustee member for America's Promise Alliance. After graduation, Zartashia hopes to study education policy in graduate school with goals of working in the government or non-profit sector to create better educational opportunities for youth in the United States. She has a passion for creating policy that helps students of color and low-income students reach their potential.
*The student's name was changed to protect her privacy.
Calling all HuffPost superfans!
Sign up for membership to become a founding member and help shape HuffPost's next chapter