No doubt 2017 will be one for the books—politics, heated opinions, much brouhaha. And if the country wasn't already aware of it, the year also reminded us that real-life events can actually become a form of entertainment, consumed en mass, by the public. That those reminders often arrived in overt and often perversely comedic and tragic strokes is best left for another discussion.
The point is: Anything is material.
Which is what makes several entrees in the last days of Maui Film Festival's winter offering, FirstLight, stand out: I, Tonya, and Molly's Game.
The former, a comedic masterpiece with Golden Globe nominations for its headliner, Margot Robbie, co-star Allison Janney, and also for Best Picture, chronicles the real-life debacle that was ice skater Tonya Harding's feverish rise to become an Olympic darling in 1994. (Oh, come on: the timing was ripe for a "white trash" skater pic, wasn't it?) America didn't know it at the time, but Harding's efforts to derail Nancy Kerrigan, her key competitor, became a media appetizer before another headliner grabbed the spotlight later that year, not only turning heads but forever changed news coverage in the process: OJ Simpson.
Director Craig Gillespie (Lars and the Real Girl) more than hints at this, holding up a mirror for American audiences to look directly into. Still, he's not preachy and he delivers a memorable robust offering of writer Steven Rogers's laugh-out-loud script. Janney offers an Oscar-worthy performance here playing Harding's stern, caustic, chainsmoking mamma. Sebastian Stan and Bobby Cannavale round out the cast.
The dark comedy, which has nabbed a robust $1.1. million in limited release, is clearly gliding its way to become one of the year's most talked-about films. Film fest founder Barry Rivers did well choosing this one. On Tuesday night, it stood out—a rare cinematic gem, shining in the middle of the Pacific.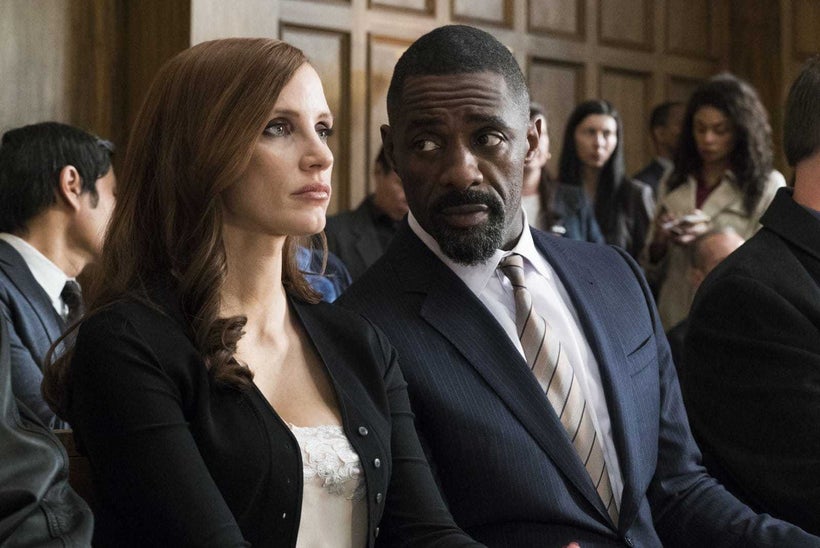 FirstLight's closing film, Molly's Game,(8pm Wednesday) also packs a punch.
At times, director/screenwriter Aaron Sorkin can be an acquired taste, but with this "based-on-a-true story" of Molly Bloom, he seems to do no wrong. Noms for Golden Globes (Jessica Chastain and Sorkin for Best Screenplay), a fiery female entrepreneur, high-stakes poker games, an arrest by 17 FBI agents wielding automatic weapons? What's not to like? Bloom's "clients" included a gaggle of Hollywood royalty, sports stars and business kings. What she didn't know was that the Russian mob was in the mix.
Enter: criminal defense lawyer Charlie Jaffey (Idris Elba), her saving grace. Or, at least she hopes so. Jaffey discovers there is much more to Bloom than all of that tabloid fodder.
Which brings it all back to point: My, America is one entertainment hungry beast.
That's not always a thing to scoff at. Still, these two FirstLight films reveal real-life, eye-popping exposés that also suggest: maybe it's time for a little balance.
No doubt 2017 may have tried to teach us that, too.
Maui Film Festival runs in Summer 2018. For more information on Wednesday's FirstLight screenings, click here.
REAL LIFE. REAL NEWS. REAL VOICES.
Help us tell more of the stories that matter from voices that too often remain unheard.
This post was published on the now-closed HuffPost Contributor platform. Contributors control their own work and posted freely to our site. If you need to flag this entry as abusive,
send us an email
.