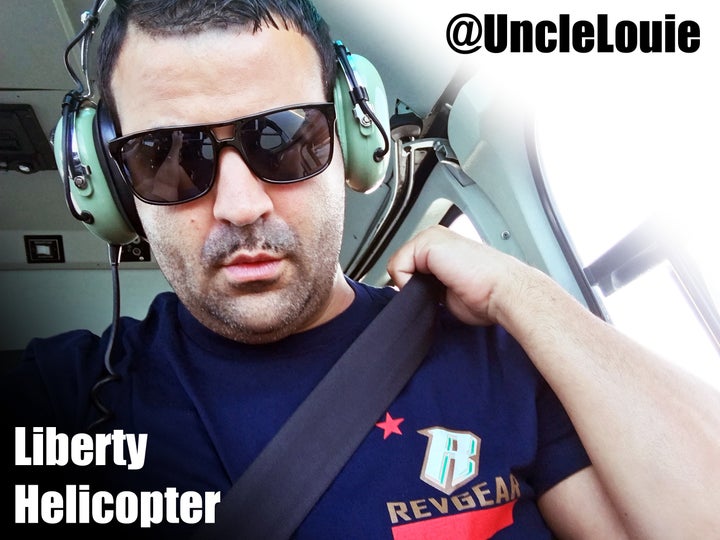 It seemed like something I needed, a vacation. But what I craved was a challenge; I had to get outside the box, had to get out and stay out. I came to a revelation recently. It's important to think outside the box, we hear that all the time. It's drilled into us. But, as a society, as a whole, we certainly cannot afford for everybody to be outside the box, right? Not at the same time, anyway. Our culture dictates that a balance of inside the box and outside the box personalities intertwine. Some must be leaders and some must be followers. There cannot be scenarios where everybody is a leader; who would follow? Same goes for followers; if everybody becomes a follower, who will lead? There is no perfect ratio; no "one size fits all" for life, for leadership, or for love. They are all complicated yet all seem to work out when things fall into place. I love life, I love to lead, I seek to innovate and encourage. I love my family, my friends, my mentors and leaders. I am in love, I have been in love for a decade and I am just now learning what that even means. No matter where you are in life or where it takes you, whether you are just starting a career or leading thousands, you can always continue to learn and still be a teacher. Regardless of your failures or your successes, what's important is that you grow and you help others to grow too. Those revelations led me to this 24 hour pedal to the metal journey and in the next few moments, I'll take you along for the ride.
The video above sums up my adventure and has clips from each leg of the trip. Please don't miss the chance to see it. Enjoy! - Uncle Louie
I could have taken a flight, like I had done so many time before, but I just didn't want to do it the same way I always had. I wanted to do it differently. I wanted to see it from different perspectives.
I was never a fan of "The Amazing Race", although I did respect the premise. People pushing their limits, getting out of their comfort zones, thinking outside the box to get from point A to point B. That is always the challenge; how do we navigate from here to there? Do we do it by the most practical means or do we seek a new route? Is it important that we enjoy the journey? Does it always have to be the quickest means or can we adjust and find a happy medium of all those things? Grab your bags, pack a Lux Puff and let's go!

This was an adventure that even Michael Strahan wanted a piece of!
So, having just felt nostalgic, I watched Planes, Trains, and Automobiles. It got me inspired. I wanted to take a trip; from a place I got to on an airplane. I would take an Uber, then depart on a train, take a taxi to a helicopter which would fly me to a convertible supercharged Jaguar which I would drive straight to one of my favorite New York pizzerias. Let me break it down: Miami to DC to NYC to Long Island and then, Long Island to NYC to DC. The catch was that I had only one day to return to DC after my train left on Saturday. Well, here I sit on Amtrak's Acela train, writing this story, as I breeze through New Jersey, back toward's the Nation's Capital, at 141 miles per hour.
The first aspect of this adventure that had me excited was Amtrak's Acela train. I had not taken a long trip on a train in over twenty years and my inner child was excited to watch the passing landscape, hear the train horn and of course, to get a speedometer app on my Sprint iPhone to see how fast I was going! The Sprint iPhone was crucial to my trip; I had to have a combination of a great network, a great device and unlimited data to share my trip in real time. Sharing it was actually part of my challenge. Believe me, juggling Instagram, twitter, periscope and capturing images and video for YouTube, Vine and Huffington Post is no easy feat for one person. I was able to live stream from the train and post various social media updates. I got to the train easily in Union Station. The signage was clear and the Amtrak personnel were helpful and professional. I was worried about this initially because I hadn't taken a train in so many years and I had never been to Union Station. My anxiety was short lived. My speedometer app peaked at 126MPH and I was in NYC in about 3 hours. The entire train was Business Class, with the exception of First Class. I sat in Business, which had spacious, leather seats that were very comfortable and ample space for laptops, tablets or even lunch. There was also a 110 volt outlet for charging electronics.
After arriving at New York's Penn Station, I took two escalators and was outside in a taxi cab within 5 minutes and in a few minutes, I was at the Westside Helipad. Before boarding, I was offered a drink and used their restroom. It was clean! The Liberty Helicopter team had good energy; they were welcoming and eager to make my experience amazing. It was evident very quickly after arriving that Liberty was the right choice for my helicopter charter. I spoke with the pilot; asked about his training, experience and how long he had been with Liberty. He responded with candor, confidence and professionalism. My comfort level rose considerably. Once in the Liberty Helicopter, headset on, I was able to hear the pilot and see an amazing bird's eye view of my favorite city. From the buildings, to the bridges, the Statue of Liberty and glistening water around it; this truly was an inspiring and breath taking experience that I'll never forget. A helicopter is clearly the way to go for travel in NYC, especially to Long Island. The helicopter can accommodate six passengers so the more passengers you bring, the less it works out to per person, if you're splitting the fare with friends. A typical same day round-trip service from NYC to Long Island is $2,600. That works out to just about $215 per person each way and it cuts the trip from +3 hours to about 45 minutes max, maybe even less. So if you're spending a weekend away, this literally buys you +4 hours of more time, out and about having fun, instead of in a car, sitting in traffic or on a hot stuffy train that only goes as far as Ronkonkoma when you want to go to South Hampton. Not to mention how fun the ride in the helicopter is.

The helicopters were very comfortable and on my two trips, with outside temps in the mid nineties, the onboard air conditioning passed the test. After flying in these helicopters and experiencing the comfort and convenience first hand, I'm dumbfounded that more services like these don't exist. Patrick Day, the owner of Liberty Helicopter is leading change in his industry by thinking outside the box and innovating the helicopter charter industry by infusing it with dynamic opportunities for passengers. That is just the beginning though. He explained a photo and video centric business model that he has deployed called Fly NYON, the ultimate photo experience, from a helicopter. This service allows passengers the unique opportunity to capture still photos and videos from an open door helicopter. I'm looking forward to putting on a harness, grabbing my camera and hanging out over Miami, New York, San Francisco or Los Angeles and defying gravity while I get some crazy photos to post on my social media. Fly NYON also offers crowd sharing!
The 2017 F-Type S Convertible was waiting land side when I touched down at Sheltair, in Islip MacArthur Airport's General Aviation. When I started it up, it purred. No, it growled. I wasted no time putting down the roof and was on my way. Dropping the top of this masterpiece was as simple as holding down one button while parked. The speed and horsepower of this vehicle were tremendous. The 380 HP 3.0L V6 supercharged engine was equipped with an 8-speed QuickShift transmission. I could let it automatically shift through the gears or shift them myself with the shifter knob. Even cooler though was the shift paddles on the steering wheel; it made me feel like I was driving a race car!

The exhaust system was switchable too but I wouldn't dream of doing anything to take away the sweet sound it made when you start the car and when you accelerate or down shift; it was music to my ears! The limited slip differential ensures that the low profile tires hugged the road and the performance seat kept me in the fight! The interior was well appointed; black leather with red piping and an audio system very similar to that found in the new Land Rovers; it integrated quickly and easily with my Sprint iPhone and sounded impeccable. Despite having an insatiable appetite for speed, this Jaguar gets 27 miles per gallon on the highway.

I had a great trip thanks to the highlights of my getaway; Liberty Helicopter and Jaguar. Planes, Trains, and Uncle Louie served its purpose and then some. I encourage those interested in my journey to watch the YouTube video at the beginning of the story to see clips form each leg of my 24 hours adventure but most importantly, please think outside the box but know when to get back in it! Be safe, be happy and be good to people.
Related
Popular in the Community