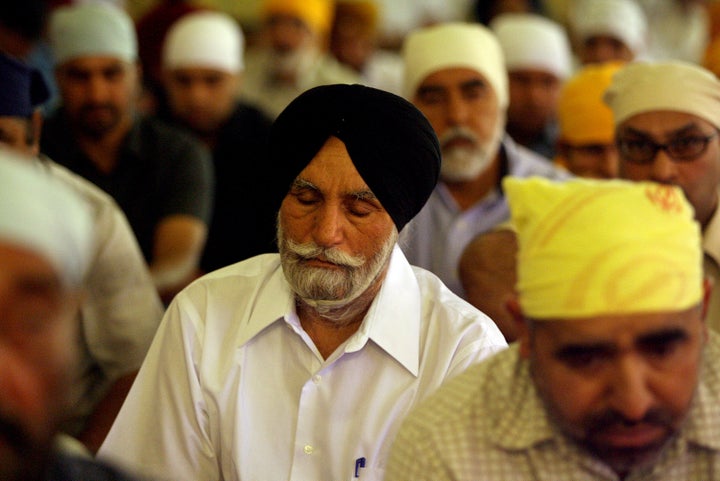 As a long-time resident of the Valley, I can attest to the strength of our communities. The people of the Valley truly care about everyone, from our neighbors and coworkers to our friends and classmates. All members of our communities bring a unique perspective, different life stories and heritages to the table, and that is what makes the Valley, and America, the melting pot that it is today.
Unfortunately, some members of our community are faced with terrible, unspeakable hate, whether it is bullying, discrimination or even physical violence and murder. The Sikh community in Fresno has been a particular target. Sikhs first arrived in California in 1899 and have become pillars of our cultural, economic, and business communities.
Sikhs have faced increased hostility since Sept. 11, 2001 and the hate directed at them – or anyone for being from a "different" faith – is terrible. These incidents of hatred have escalated to physical violence toward members of the Sikh community.
In two separate incidents in December 2015 and January 2016, Sikhs were attacked in Fresno. One was intentionally hit by a car and beaten as he was waiting for a ride to work and a Sikh store clerk was stabbed repeatedly, eventually dying from his wounds.
In many of these violent incidents, Sikhs are targeted due to their appearance. The turban is often mistaken as a symbol of extremism, which is far from the truth. The turban is worn by Sikhs to remind themselves of their faith and demonstrate their commitment to community service and caring for others.
In the early days of the religion in India, only those of high status were allowed to wear the turban. To reject the cultural status system, Sikhs of all backgrounds wear turbans to demonstrate that no matter who you are, you are welcome as part of the faith.
A large part of this bias comes from people who are unaware of Sikhism. This proves that there is a strong need to educate our communities about the Sikh religion, their history, and their values. That is why I am so happy to see the launch of the "We Are Sikhs" Fresno campaign.
Part of the national We Are Sikhs campaign, the Fresno-focused campaign will utilize television advertising and community events to show the people of the Valley, state, and nation who Sikhs are and what their values represent.
Despite the fact that Sikhism is the fifth largest religion in the world, according to a survey, 60 percent of Americans say they do not know anything about Sikhs, and 66 percent say that they have never even met a member of the faith. We Are Sikhs is striving to change this narrative.
Just like any other member of the Fresno community, Sikhs serve on Parent Teacher Associations and coach Little League. They are doctors, nurses, accountants and lawyers. There is a deep history of Sikhs serving in the United States military dating back to World War I.
In the community, their house of worship – Gurdwara – is open every day to visitors and has a community meal on Sundays that is open to everyone.
You may have never met a Sikh, but you likely have seen one while out and about running errands or doing chores. You may have even been confused about their turban, and that is OK. But for far too long, Sikhs in Fresno have faced terrible hate because many do not understand who they are or what their turban stands for.
Folks, it is time for the hate to stop.
We Are Sikhs will be visible in the Fresno community, and I urge everyone to get involved. If you are free sometime on a Sunday, take your family to a Gurdwara, I have.
Most of all, remember that Sikhs are just like you and me. They worry about paying for their children's college; they sometimes wear mismatched socks, and despite what may appear to be superficial differences, their values are just as American as baseball and apple pie.
Calling all HuffPost superfans!
Sign up for membership to become a founding member and help shape HuffPost's next chapter