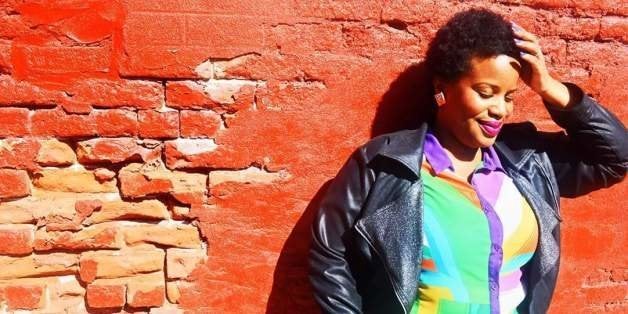 On February 16, 2014, I made the decision to cut off all remaining relaxer in my hair. After having chemicals in my hair for almost 30 years, it was finally time for me to give the "creamy crack" a break! Although I initially wanted to learn more about my hair and it's natural texture, I realized early on that for me going natural was much deeper than my hair. I've been one to rock some really dope short haircuts with my sides slicked down, bone straight and smooth thanks to the "creamy crack" but this time around was different, much different. I was now rocking a short cut where my sides were thick and curly and because I was getting reacquainted with my hair, I had no idea which products to use to help me sustain the beautiful natural curls and shine I was getting when my hair was wet. It was so hard! Trust me, I considered relaxing my hair or putting in a weave every other day but I couldn't especially since I took the natural hair journey with my teenage daughter. After all, I must be an example her, right?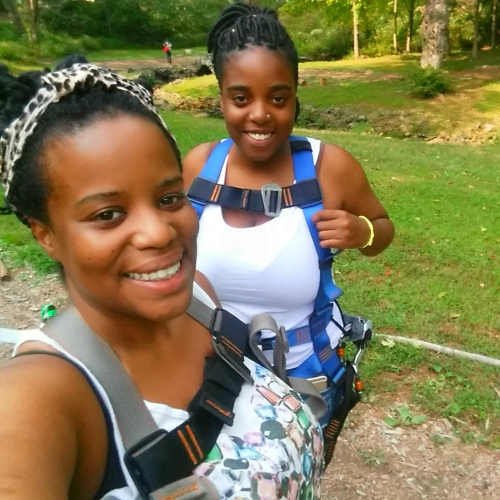 I honestly believe that had I decided to embark on my natural hair journey alone, I would probably have a relaxer today. The first months took a lot of trial and error regarding me finding the right products and treatments for my now natural hair. It was an emotional journey for me as well, I felt so naked and unattractive. I was no longer able to hide behind a dope haircut or banging weave. I had to face me every morning.

Had I decided to embark on my natural hair journey alone, I would probably have a relaxer today.

I found myself looking in the mirror longer than normal, I also found myself feeling awkward around other women who had "good hair" and "perfect weaves". It felt as if they were staring at me. I would often ask my husband " Babe, do you like my hair like this? Or "Hunny, are you still attracted to me?" I didn't realize I was so self-conscious, until one day when my daughter came home from school so upset with her friends because they ganged up on her about her hair. They tried to convince her to get a relaxer or purchase some bundles because they thought she was too pretty to be walking around with "nappy hair". We realized that she needed new friends!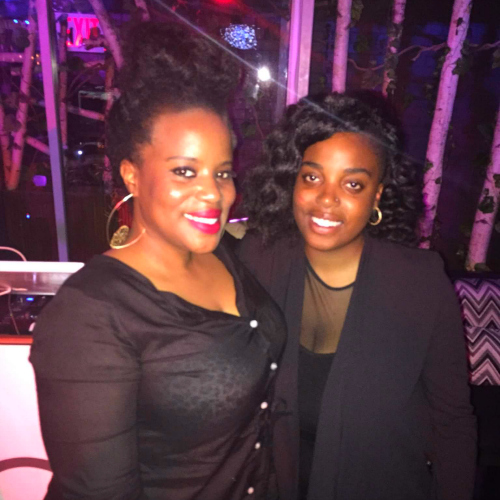 It's amazing how something so simple like hair has so much power and influence over us, how we feel about ourselves, how we're perceived by others. As simple as hair is it can get so complicated. India Arie sang it best when she released her song "I Am Not My Hair!" she is definitely right about that!
What a difference two years can make. I have been a proud member of the Natural Hair Community for two years now. I have grown to LOVE my hair. Since cutting my hair in 2014 I have learned so much about my hair and what products work best for me. I've also learned that my hair doesn't define me, however my hair is an extension of my beauty. My hair represents so many things to me, it represents me being more present in life and not just fitting in, it has helped me to embrace my natural beauty.

I've learned that my hair doesn't define me.

Having natural hair has inspired me to be more conscious of what I put in or on my body and most importantly it has help me to be free. I feel so liberated knowing that I am a beautiful, kinky curly black women who understands that beauty comes in many forms and my hair is just one example of it. My natural hair journey has taught me to be the unapologetic, authentic, liberated woman I was created to be because with me being myself; it is my desire to inspire and encourage other women to do the same. Be you, darling. It's taking me a little over two years to truly understand that I am not my hair, yet my hair is all me BEAUTIFUL, BOLD and FULL OF LIFE!
This post is part of HuffPost's My Natural Hair Journey blog series. Embracing one's natural hair -- especially after years of heavily styling it -- can be a truly liberating and exciting experience. It's more than just a "trend." It's a way of life. If you have a story you'd like to share, please email us at MyNaturalHairJourney@huffingtonpost.com.
REAL LIFE. REAL NEWS. REAL VOICES.
Help us tell more of the stories that matter from voices that too often remain unheard.