Kylie Jenner's fan base is so enthusiastic (and I'm a part of it) that she could read a page out of the phone book on Snapchat and people would flip. So imagine the pandemonium that followed her first-ever makeup tutorial on the app last week. Here was Jenner, my guiding beauty force, walking me through every step of her routine -- and you can bet I replayed the story more times than I'd like to admit.
Naturally, I decided I'd volunteer as tribute and copy the whole damn thing. I collected an amount of makeup that seemed obscene for a Broadway cast, let alone a single person, sat down in my living room, pulled out my phone, and willed myself to get in touch with my inner Kylie. How hard could it be? Well, famous last words.
Little did I know, I was about to embark on an hour-and-a-half-long filming session during which I followed Jenner's lead (tutorial above) down to the last detail (I also took a few gratuitous selfies, but I imagine she probably did, too). I was feeling 18, and I was into it.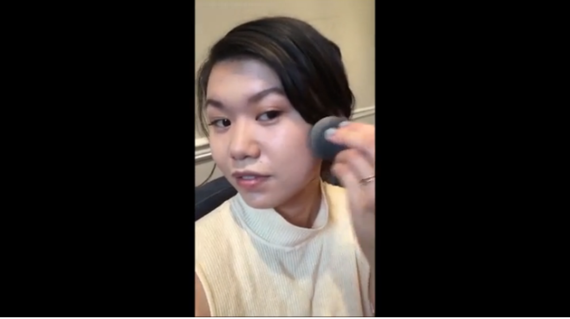 Then, I moved on to the eyebrows -- the second step in her 18-step routine. I've mentioned my lack of brows on this site before, and I knew that my thin arches wouldn't transform into Kylie's full ones no matter how much Anastasia Brow Wiz I drew on, but I did it anyway. Then I set my work (yes, this is a thing Kylie does) with Laura Mercier's Translucent Setting Powder.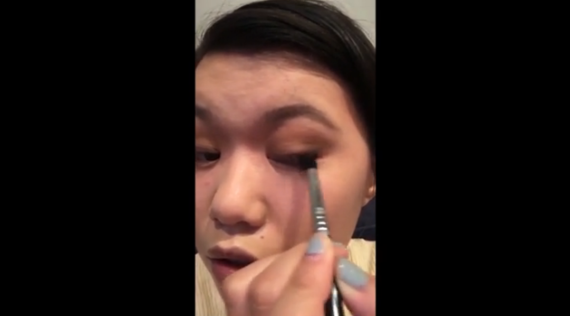 Next, Kylie dusts a mid-tone brown shadow all over her lids and into her creases, before blending a deep, brown-black shadow across her lashlines in a slight wing. Since she doesn't share the palette she uses in the video (Could it be because she's launching one? Fingers crossed!), I used the Lorac Pro. At this point, I was getting pretty damn tired of holding up my phone to Snap. Kylie must be getting some serious hand and arm massages in her downtime.
But I pressed on because I am a trooper, and swiped two generous coats of Urban Decay's Naked Concealer under my eyes. To keep her makeup from looking cakey, Kylie gently presses in the product with a damp sponge, and that tip really did help things blend much faster. Although, I have to admit, things still felt heavy -- and that was before I dusted Chanel's Double Perfection Lumière Powder all over.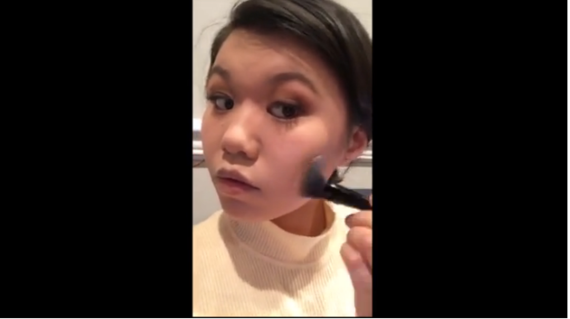 Not done yet. Kylie applied more brown shadow under her bottom lashes before proceeding to contour her face with Benefit's Hoola Bronzer, and set her brows with brow gel. So I did all of that. Now, the final steps: a light dusting of a peachy-pink blush, a heavy coat of Candy K lipliner (I used MAC Whirl instead), a few coats of Lancôme mascara, a bit of Sephora's Shadow & Liner along the waterline, and a slick of lip gloss. Phew!
When all was said and done, I was worn out -- and ready to wash my face. It seems only Kylie, queen of social media, can apply layers of foundation, concealer, eyeshadow, blush, and bronzer with one hand, and still have the energy to hop in the car for a dance party after. Me? I'm going to stick to my regular, two-handed, 15-minute routine -- after all, unlike Kylie, I still have to make it into the office on time every morning.
To see full-length video proof of my experience, click here.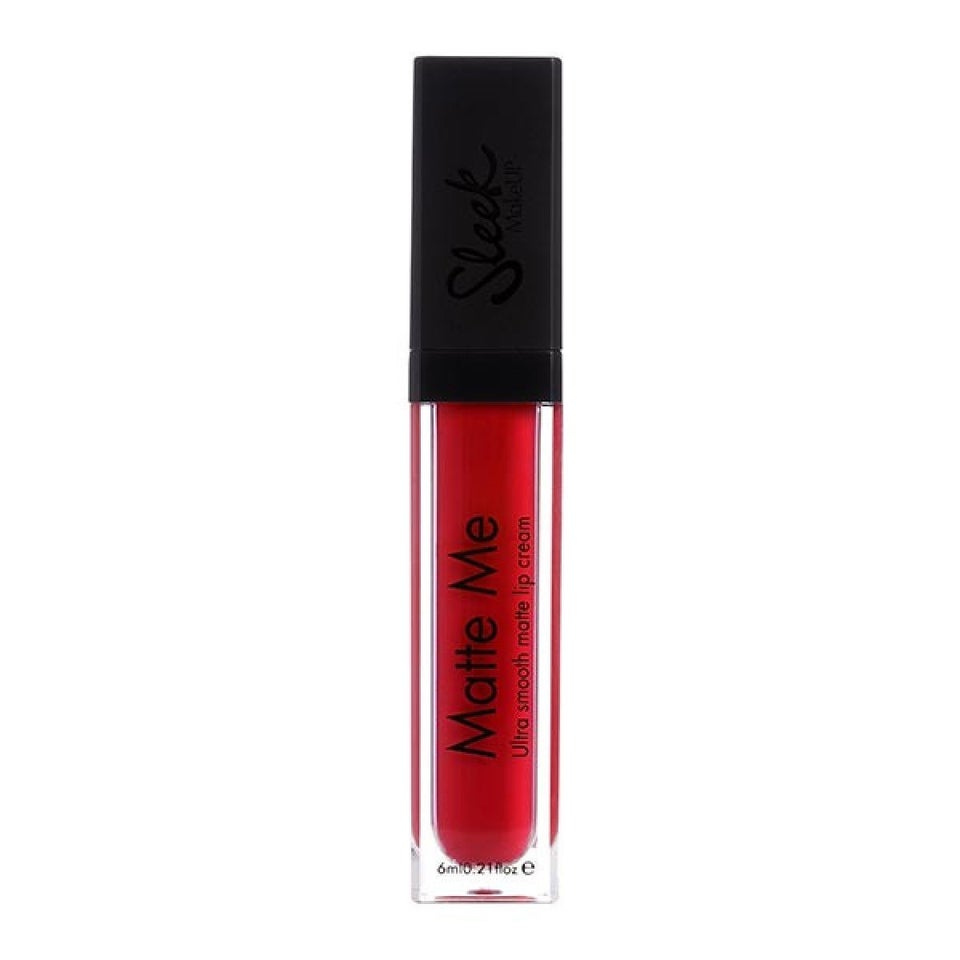 5 Dupes For Kylie Jenner's Lip Kits