My friend sent me a link over the summer to the adult coloring book she purchased, and I laughed and laughed and laughed. Partly because I'm a monster and partly because the sound of an adult coloring book made me literally LOL.
First, the name: adult coloring books. If your mind doesn't immediately go to a pornographic place, I applaud you. You're a real-life grown up. Second, the concept: spend my free time as a 30-year-old
at yoga
,
with friends
,
with family
,
binge-watching Netflix
, coloring in drawings alone in my apartment. That's ridiculous.
Psychologists have recommended the activity as a way for adults to de-stress and unlock some inner creative potential. "We can use it to enter into a more creative, freer state," psychologist Antoni Martínez
told The Huffington Post earlier this year
. "I recommend it in a quiet environment, even with chill music. Let the color and the lines flow."
So as the days became shorter and the holidays drew closer, I stared over at a pile of books on my desk. Over the past few months, I've amassed a small collection of coloring books that would make a novice hoarder proud. For the record, I didn't seek them out; I received samples at work and kept them. Trust me, once you receive your fifth adult coloring book in one week, you start to pay attention. Also, even my sanest friends have brought up the topic.
I stared at the delightfully sharp colored pencils, just waiting to be cracked open and used. I flipped through the pages and thought the whimsical drawings looked pretty inviting. And as emails kept piling up on my computer screen, I thought that maybe a little coloring break wouldn't be such a bad idea. So I did it and here's how it went down:
"This is nonsensical and ridiculous," I told myself. "A waste of time. It's silly and ridiculous. I should be doing laundry. I should answer that email I started and never finished. Man, this is soothing. Wow, my dexterity is shit and my hand is cramping a little bit? Wow, this is relaxing. Look how much I got done! I'm shamefully impressed with myself. This is amazing. I'm so proud of myself, I'm going to hang this on my fridge."
Getting that hard-earned free time as an adult is no easy feat. If I'm not spending my time hopping from a baby shower to an engagement party to a wedding, I'm cleaning a bathroom, helping a friend move in, organizing a hall closet or racing to see my niece's school play. There's really no such thing as "free" time, so when I want time to myself, I have to... pencil it in.
I used to wonder how could I possibly justify spending even 20 minutes of my day coloring, but now I'm positive that's the least I can do for myself. I've spent way longer, on way worse.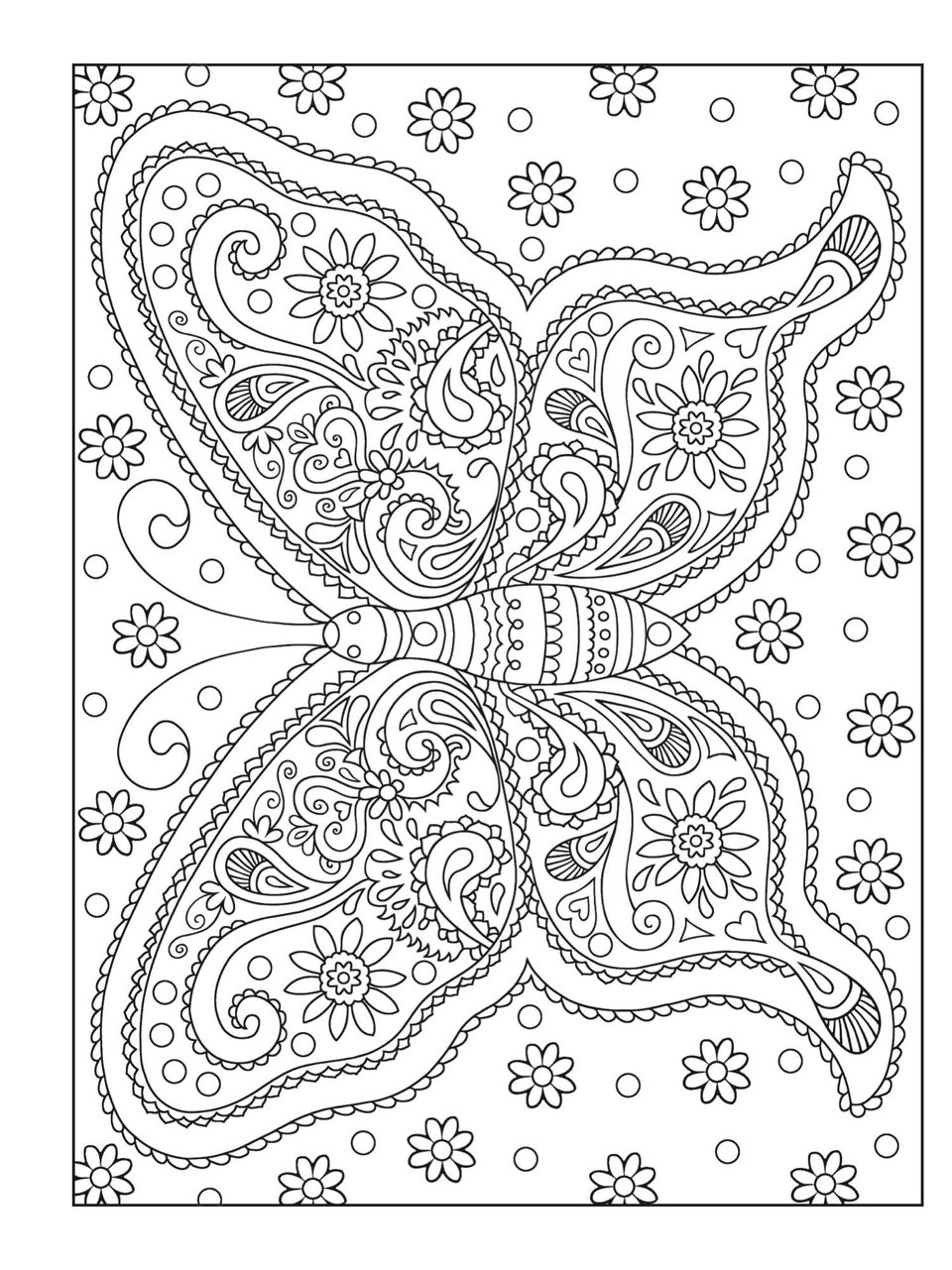 Adult Coloring Books
Related