Now I'm asking her to work with me to achieve Inclusive Retail
It has been nearly a decade since I last worked for you. I was your production assistant. I picked up your lunch. I ran your errands. I even once spilled black coffee on your white rug. In my time with you I rode roller coasters, wore a Baby Bjorn mounted hidden camera, discovered paparazzi, laughed my ass off, was brought to tears hearing Annie Lennox warm up, and toured a post Katrina New Orleans. In the years that I worked at The Ellen DeGeneres Show I discovered Los Angeles, met my partner of a decade, and came out of the closet to my parents. The impact this time in my life had on who I am need not be underestimated. Through you, I learned the importance of being my most authentic self. I learned if I lived my truth, society will find a way to embrace me. All of me.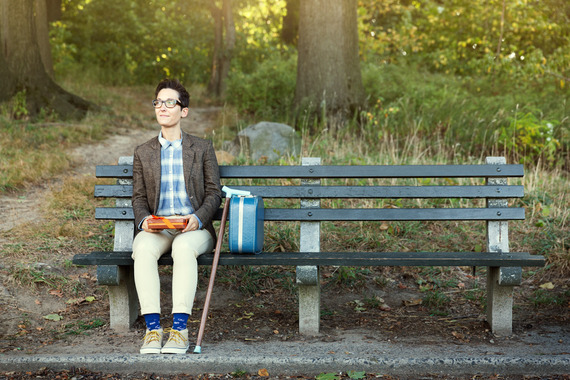 My life has changed immensely since I left my job at The Ellen DeGeneres Show. You see, I had a life changing day a little over three years ago. A line in the sand, if you will. A moment. I woke up, fell out of bed, and into the hospital. When I got out, I needed a cane and some eyeglasses to navigate my newly disabled world.
I do not wish chronic illness on my worst frenemy. My illness and my disability left me scarred and traumatized. It wasn't a graceful process. But amazingly enough, it is probably best thing that's ever happened to me. Along with my Idiopathic Neuropathy diagnosis came the gift of advocacy. I now have a point of view. A change I wish to see in the world. A deep and insatiable desire to create inclusion in the highly exclusive world of fashion. I call my idea "Inclusive Retail." I live, eat and breathe Inclusive Retail every moment of every day (seriously, just ask my Facebook friends). I do not believe inclusion for "other" bodies will be achieved until "other" bodies are seen as consumers who are marketed to and designed for. Over the weekend, ol' bossy pants suddenly popped up in my new world. And it's a bit startling. I'm not so sure how to proceed.
So I'm going to do what I have learned to do with my doctors, and I'm just going to be honest about the discomfort of it. People have recently started asking if I have reached out, asking you to sell an inclusive product in your new ED by Ellen line. And I have said that I had not. Reaching out would force me to look back at a life I no longer recognize as my own. Plus, after a long and ultimately unsuccessful two-year pursuit of J. Crew, I didn't want to be let down yet again. But upon discovering your new model Kayla, a 9-year-old with Down syndrome, I can't help but think... what if?
Do you know how difficult it is for children and adults with Down syndrome to find garments that fit? Would you let me introduce you to two companies -- Downs Design Dreams and Runway of Dreams? Would you consider collaborating with them, ultimately creating a beautiful ED by Ellen product for Kayla and her peers? Did you know you could be the first? You could be the first mainstream fashion brand to make a product for someone with a disability. You could be that person.
Downs Design Dreams and Runway of Dreams could help you make a garment for someone with Down syndrome. They are filling the gap created by Gap and other global retailers. Right now, these bodies have no options. The bodies your ED by Ellen line sees as beautiful. The bodies that your ED by Ellen line aims to empower. Features of pants for a Down syndrome body include high back rises, a tapered knee for short femurs, extra room in thighs and bottom, and the most important... sensory & motor skill friendly features (no buttons, zipper or tags, soft stretchy material and a full elastic waistband). Imagine how cute a pair of ED by Ellen joggers for children with Down syndrome could be.
Karen Bowersox, the founder of Downs Designs Dreams created a special feature for her jeans, something so thoughtful that I'd prefer to let her explain:
"Early in the design phase, we noticed that most people with Down syndrome don't like to wear anything around their tummies. They insist on pushing everything below their bellies leaving the front crotch hanging practically to their knees and their backsides often exposed. So we went a step further with the Downs Designs line to address this one crucial sensory area by creating our exclusive "dip down" style. It's definitely the first of its kind. Ninety percent of our Downs Designs customers choose our dip down style that addresses the importance of this area of sensitivity. Due to their genetic low muscle tone, they are challenged to hold in their tummies. The "dip down" style curves under their bellies in the front and allows the backside to be covered."
The way I see it, if you make one product, your influence might urge the next company to make another product. And through this new trend, instead of all the products being made by one brand, every brand could carry one or a few products. Think of the possibilities. Imagine some Levis Wheelchair Jeans. And a cane at J. Crew. And a Beats by Dre hearing aid. And a wheelchair by BMW (I mean, Jeep makes a stroller). The list goes on and on. And the entire trend could be traced back to you and that one product. That you made for your adorable 9 year old model Kayla.
Mindy Scheier of Runway of Dreams thinks it's great that you're featuring a model with a disability. But she won't find it relevant until the insides match the outsides. Runway of Dreams is a non-profit organization that works with mainstream brands and retailers to create adaptable clothing. Imagine a Runway of Dreams for ED by Ellen line where the clothing fits and the child can dress his or herself.
"We want our modifications made available in mainstream products. There's a reason the baseball cap was made adjustable. So it can fit so many different types of heads. And that's what Runway of Dreams is trying to do." ~Mindy Scheier
Inclusive Retail feels so obvious to me. Why aren't products for 'other' bodies a natural order of the world? Why would society exclude people who just want to be included? I mean, wasn't it you that said "I'm a person with compassion. I care passionately about equal rights. I care about human rights"? Please help me right this wrong.
So Ellen, if it is you, if you are the person who will help me bring Inclusive Retail to life, I pre-wrote a Tweet for you. "Dear @elizejackson, Yes. I am that person. #InclusiveRetail"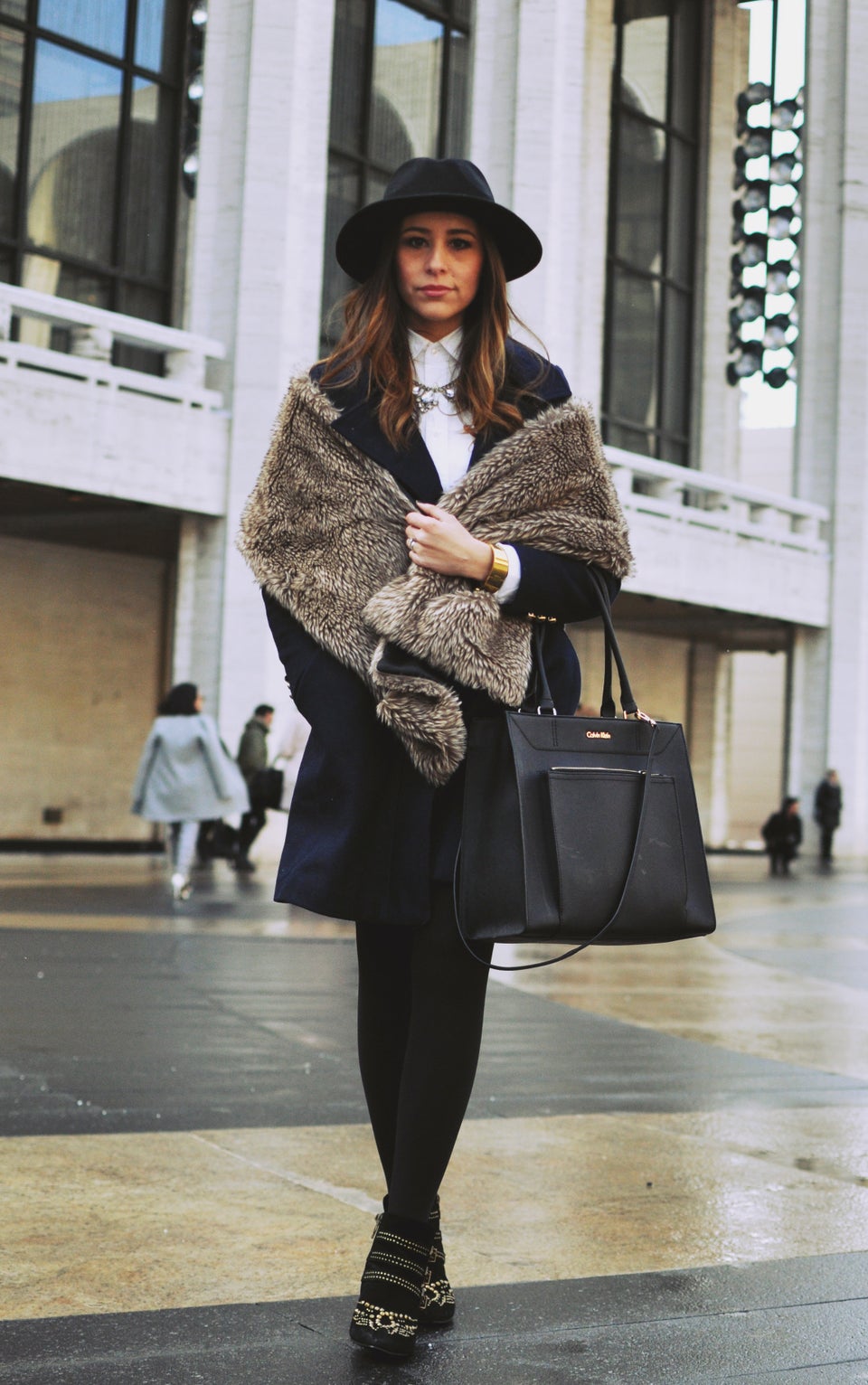 NYFW Street Style
Popular in the Community