This post is part of the Global Moms Relay. Every time you share this post, Johnson & Johnson will donate $1 (per action) to help improve the health and well-being of moms and kids worldwide through MAMA, Shot@Life, and Girl Up. Scroll to the bottom to find out more.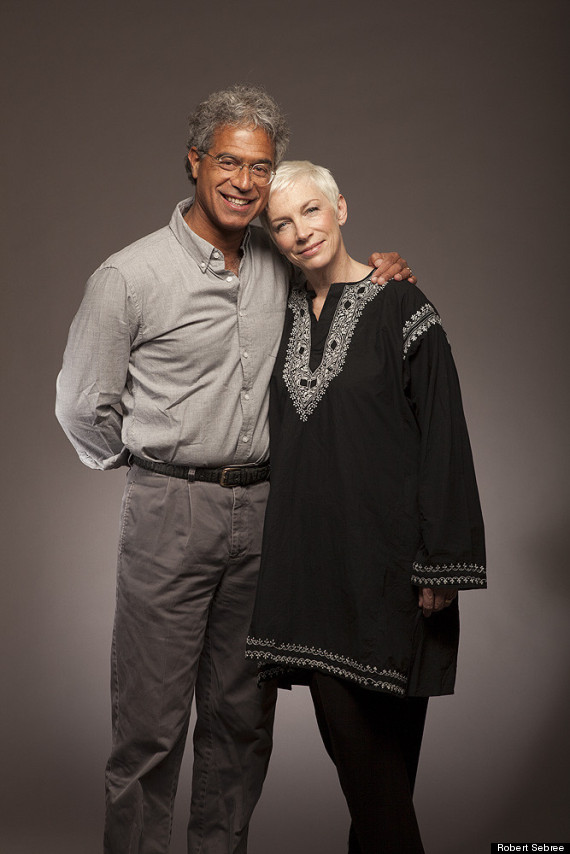 A small thought to ponder regarding the Facts of Life...
Each and every one of us belongs to a long lineage of women stretching back through the aeons of time, without whom our very existence would not have been facilitated.
Mothers are the portal to life and as such should be revered, treasured and respected.
Why is it then that we often seem to take mothers and motherhood for granted?
As a child I was unaware of the challenges and difficulties my mother had undergone in order to deliver me into the world. When she gave birth to me in Scotland in 1954, many things were regarded as taboo, especially when it came to sexual and reproductive health, which was not a subject to be easily or openly discussed.
Women of my mother's generation were given scant information about their pregnancies and were fairly uneducated about the process of delivery, or what to do afterward. In my mother's case, she was completely unprepared to give birth, and was so traumatized by the experience that she vowed never to undergo the ordeal again.
I am grateful for my mother and her courage, and grateful to be alive and kicking. More than 20 years ago, I safely delivered two daughters of my own, and I empathize with what my mother endured. I fully appreciate just how precarious the process of giving birth can be.
60 years ago, it was quite common for young women to be married in their late teens, often having a small brood of children by their mid-twenties. We've come a long way since then, but in many developing countries today, millions of girls as young as 14 become mothers while barely out of childhood themselves. Their babies are delivered in unimaginably challenging circumstances, with tremendous risk to both mother and child.
Maternal and infant mortality is so common that it is simply regarded as a fact of life.
HIV/AIDS is a major contributor to the deaths of mothers and children in sub-Saharan Africa, where organizations like mothers2mothers work tirelessly to prevent babies being born with HIV, while keeping their mothers alive.
I appreciate my mother and everything she went through. As a woman and mother, I passionately believe that women everywhere in the world deserve access to sexual and reproductive health care.
I've been banging this drum for more than a decade. No child should give birth to a baby, and no mother or child should die because of HIV and AIDS.
In the early 2000s in Africa, millions of mothers were living with HIV. It was a problem of inconceivable proportions. More than a million women were becoming new mothers each year with a virus that would first take their babies' lives, then theirs.
At that time, I was a doctor working in South African clinics, trying to teach, treat and engage mothers in practices that would help their babies to be born without HIV/AIDS and help them to survive and raise their children.
These mothers changed my world because my world revolved around them. But I couldn't help in the way I wanted to. I was from the wrong side -- an American, a man, HIV negative, living in a different culture, speaking a different language. I tried to support these women, but more than often I felt my words were hollow and went unheard.
That's how mothers2mothers was born -- an organization that trains, employs and empowers mothers living with HIV to care for other mothers living with HIV. Mothers2mothers (m2m) is dedicated to eliminating the transmission of HIV from mothers to babies and improving the health of women, their partners and families. Since it was founded, it has reached more than one million mothers in nine countries in sub-Saharan Africa. Working alongside doctors and nurses in understaffed health centers as members of the health care team, m2m's Mentor Mothers provide essential health education and psychosocial support. They are paid and rigorously trained, which benefits not only their respective families but also the community as a whole, which helps to reduce the stigma associated with HIV.
So many mothers have stories of unspeakable sadness -- partners who have rejected them; children, siblings, even parents who have died of the virus. There are stories of coming home to share their HIV status with family members only to find that each brother and sister has been living with the same virus and the same secret fears. All of these extraordinary mothers overcoming seemingly impossible challenges; rising up, fighting to survive.
I view mothers with awe; for their resilience; for their generosity of spirit; for their capacity to heal themselves and then reach out and heal others.
You share, they give: each time you 'like' or share this post via the social media icons on this post or comment below, Johnson & Johnson will donate $1 (per action) to help improve the health and wellbeing of moms and kids worldwide through MAMA. The Mobile Alliance for Maternal Action (MAMA) empowers new and expectant mothers living in poverty with life-saving health information via mobile phones. Every $1 provides a women in Bangladesh a month of mobile messages to support her through pregnancy. You can also Donate A Photo* and Johnson & Johnson will donate $1 when you upload a photo for Girl Up or Shot@Life -- you can help raise up to $250,000 in seconds with the click of your mouse or snap of your smart phone. Share this post with the hashtag #GlobalMoms, and visit GlobalMomsRelay.org to learn more.
The United Nations Foundation, Johnson & Johnson, BabyCenter and The Huffington Post created the Global Moms Relay with a goal of improving the lives of women and children around the globe.
* via the Donate A Photo app for iOS and Android. Johnson & Johnson has curated a list of trusted causes, and you can donate a photo to one cause, once a day. Each cause will appear in the app until it reaches its goal, or the donation period ends. If the goal isn't reached, the cause will still get a minimum donation.
Related