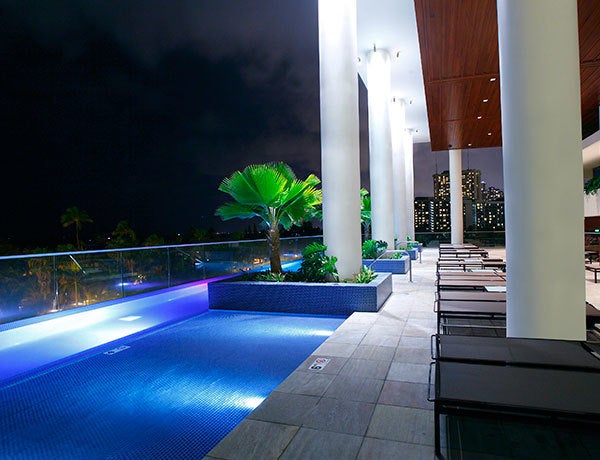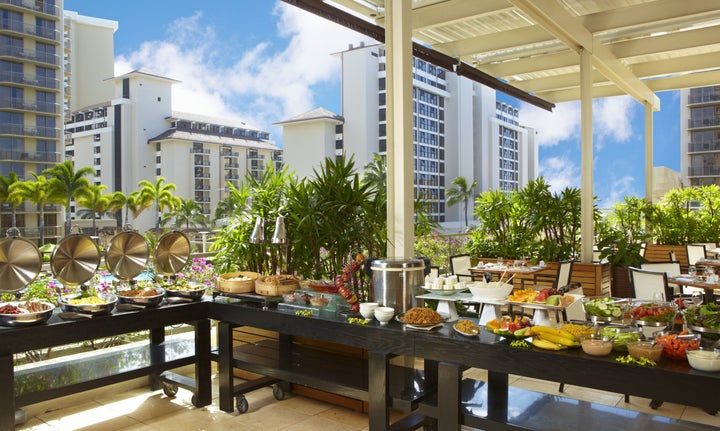 I have a confession to make.
I stayed at a Trump Hotel — and I liked it.
And, actually, not just liked it, loved it.
Oh, I wanted to find something not to love. I even searched for fault — with every fiber/fibre of my Canadian, Left Coast being — but got nothing.
Instead I found myself slowly running my hands over the satiny-soft, extreme-thread-count sheets, admiring our tastefully-appointed room and staring in awe at the tiny platinum-coloured, embossed sticker affixed to our toilet paper roll, which read, of course, "Trump."
The fact the Trump property of our stay is located in Waikiki, HI, made our visit even more spectacular — maybe it was our ocean view or the fact our housekeeper shaped our drying leis into little heart-shaped flower arrangements — or maybe it was all of the above — but I was smitten from the moment we walked through the door.
The attention to detail is something to behold, from the gorgeously presented breakfast buffet to the pool, where my husband and I met travellers, and their children, from around the world. As a journalist first, travel writer second, I couldn't resist chatting up guests while also working on my tan. (Subtly interrogating strangers is a habit I can't break, no matter where we are or how awkward my husband sometimes finds it.) So, some time between discussing the weather, "looks like rain," the purpose of their visit to Hawaii and their country of origin, I managed to slip in a question or two about the Republican presidential candidate, who by the way has little to do with hotel operations. Inevitably, as I continued my conversations with random strangers, it became clear that at least as far as these travellers were concerned, the connection between Trump the candidate and Trump the hotel was tenuous at the very least. Though just to clarify, while Trump doesn't actually own the hotel, it is managed by Trump Hotel Collections. Adding another layer of complexity to the question of ownership is the fact many of the condominiums located within this Trump tower are privately owned and available as vacation rentals.
But, according to the guests I spoke with, the name Trump on the hotel was their assurance of quality. And, at least as far as the Waikiki location is concerned, I discovered their assumptions were spot on. And with rates starting at about US$375 a night, the prices are pretty comparable to the other high-end properties lining Waikiki Beach. Side note: Waikiki Beach is also where I noted an alarming trend this last visit of women hitting the sand and ocean covered from head to toe in an effort to avoid the sun — in Hawaii. From the sun sleeves covering their arms from shoulder to fingers, to ankle-length skirts worn over tights, to the socks, hats, visors, medical masks and, on occasion, full-sized umbrellas, that made up their beach attire, I watched in awe as they'd hit the ocean only to struggle for their lives against the surf in their sodden clothing. But there was none of that at Trump Hotel, where pool goers have plenty of options between shade and sun on the lanai/deck so it was bathing suits and bikinis for everyone.
But, I'm not the only one who enjoyed Trump Waikiki — the hotel has been consistently ranked number one by contributors to TripAdvisor since Oct. 2010. And while it's one thing to read a review by a travel writer invited to check out a property, such as myself, it's TripAdvisor where you get real-time reviews from real people. And I can tell you, that's one tough crowd to please. Among its many other prestigious awards, earlier this year Trump Waikiki also received a five-star rating from Forbes Travel Guide for the second consecutive year. Forbes, considered by many to be the global authority on luxury travel, sends anonymous professional inspectors around the world to assess hotels, restaurants and spas against up to 800 objective standards.
But none of that was going through my mind as I relaxed on my last day on Oahu at the Spa at Trump luxuriating in my Diamond Rose Exfoliating Massage — not the hotel's ratings, not the protests the new Trump Tower was facing in my hometown of Vancouver, and, not the possibility Donald Trump could become the next POTUS.
Instead, I enjoyed my last day in paradise soaking up the sun on the pool deck, eating at BLT Steak and wondering how the hell I was going to write this story without getting eaten alive by online trolls. Let the appetizer course begin...