Your mea culpa is too little, too late.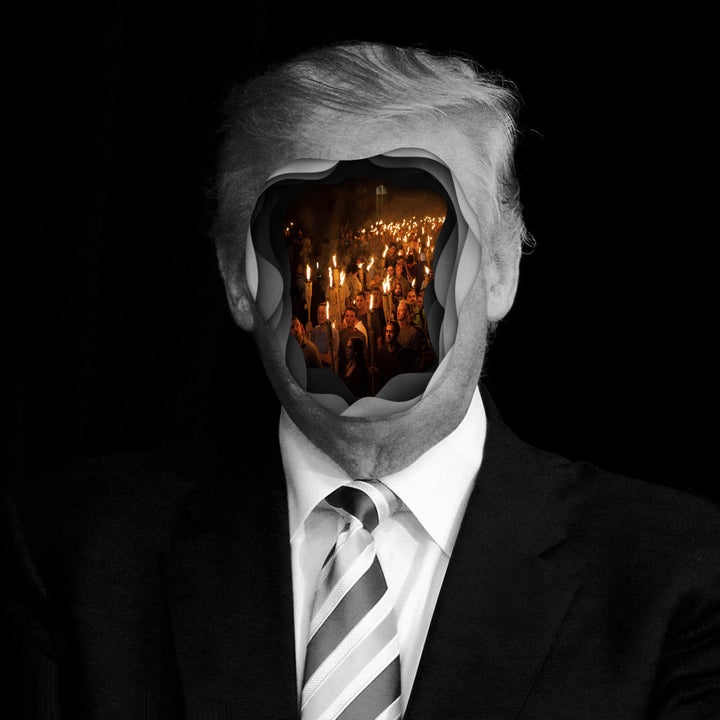 In an opinion editorial for the New York Times, conservative writer Julius Krein swears that he will no longer publicly support Donald Trump after having touted the president's agenda throughout the 2016 campaign. "I voted for Trump," Krein laments. "And I sorely regret it."
The problem with Mr. Krein's buyer's remorse, and frankly for the incredulous, disappointed defections happening among Trump voters, is not only that the mea culpa comes too little, too late, but because nothing Donald Trump does or says is a surprise to anyone who viewed the 2016 election cycle with even a slight modicum of scrutiny or thoughtfulness.
You regret it? Why? You knew exactly who you were dealing with. And you voted for him anyway. You acknowledge that his policy proposals were vague. You heard him call Mexicans rapists, denigrate prisoners of war, insult Muslims, play coy with white nationalists.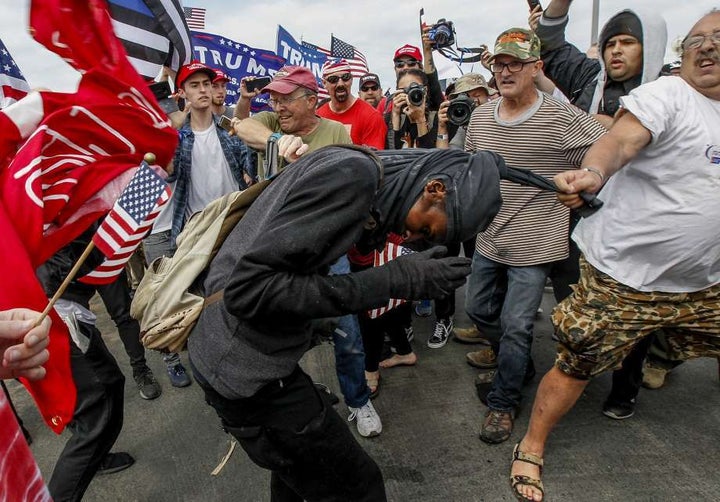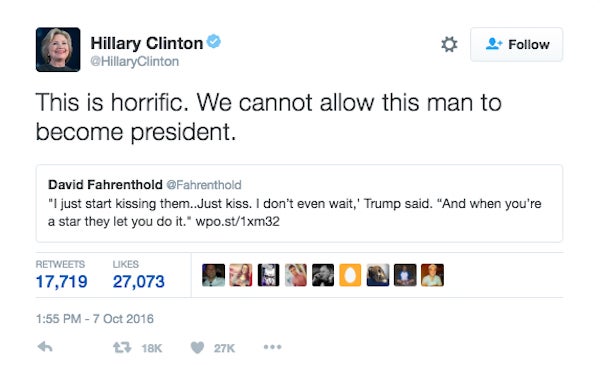 Trump's inadequacy, failure to lead, and gross incompetence come as no surprise to the 66 million people who voted for Hillary Clinton. The only surprise any of us feel, through our numb, gritted teeth, is that anyone could be surprised. Or that Susan Sarandon can sleep at night. (How does she do it?)
The night of the election, I angrily cursed at America herself from the floor of the Javits Center in New York City, where I had traveled from Los Angeles to attend Clinton's election night party following my efforts to elect her.
"I will never forgive this country," I managed, tearfully, lost in my own shock and bereavement. Moments later, I received a text message from a close family relative who gloated at Donald Trump's victory. "Sorry bro," she said, "maybe next time!"
"You have a young, part-middle eastern daughter. You helped elect a racist who believes it is ok to grab women by the pussy. Your daughter is watching. You should be ashamed of yourself," I texted back, still tearfully. Surprisingly, I still haven't heard back. On Thanksgiving, I sat in my apartment, opting to spend the holiday alone rather than to have to look her in the eyes and pretend to be okay with what she had done.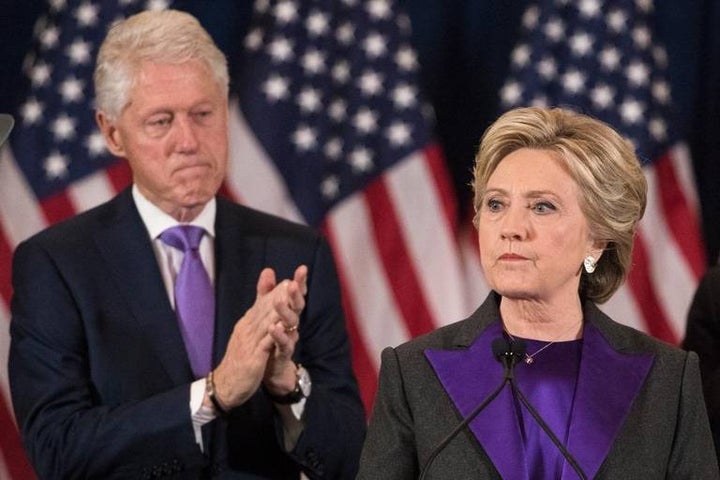 On some level, my grief comes from having lost my faith in people. From the stark realization that, for whatever reason, despite 16 months of being warned in no uncertain terms of the consequences, that Americans could not — would not — do the right thing, even as they were told, repeatedly and ad nauseam, just who it was they were electing.
From collusion with Russia, to the "deplorables," to the Muslim ban, to his treatment of LGBT people and women and minorities, to the risks he presented to the middle class. Realizing that Americans had failed to process information judiciously enough to stop this abomination, that they would vote along arbitrary party lines, that they had bought into the misinformation and lies propagated about the first female major-party nominee for president, that they would sooner side with Vladimir Putin than acknowledge interference with our core democratic processes, have been the heartbreak of my life.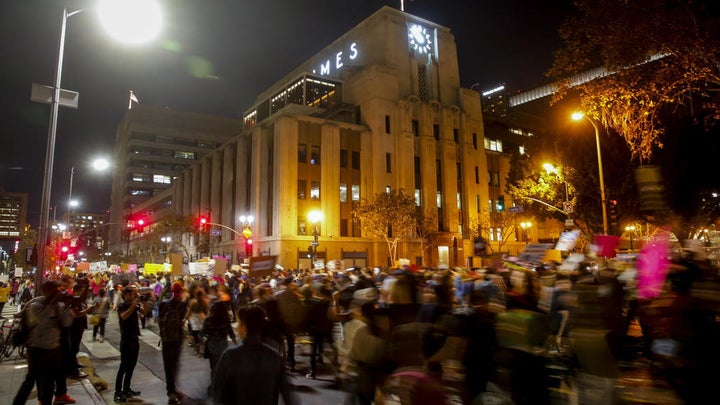 In the week directly following Election Day, protests erupted all over the United States. Signs reading "Not My President" and banners calling for Donald Trump's impeachment were waved about as angry marchers hit the streets. Some reports said that many of these protesters were non-voters or voters of third-party candidates. I sat at home, my response to them the same as my response to Mr. Krein: too little, too late.
Donald Trump's impeachment or resignation is inevitable. Whether a Republican-controlled legislature will have the courage to do it, or whether Democrats will seize on their failure and elect a governing body in 2018 that will see it done is yet to be seen. And for Mr. Krein's presumed support in that endeavor, I thank him in advance.
But unless we learn the lessons of this tragedy — the power of civic engagement, the false dichotomy of the Republican/Democrat construct, the necessity of protecting against interventionism in our elections, the need for electoral college reform, the very prevalent threats posed by racism and misogyny in America — then history is doomed to repeat itself.
Alex Mohajer is a political writer and commentator, an author, a public speaker, and Co-Founder/Editor-in-Chief of Bros4America, a progressive advocacy organization. You may tweet him @alexmohajer or follow him at his official Facebook page.