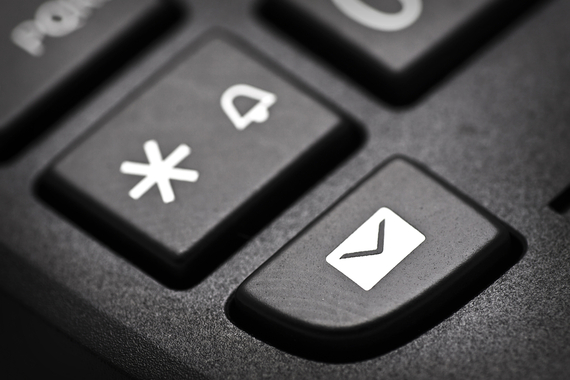 Aylin Gaughan's attempt to upgrade to a new iPhone fails, but that's not the worst of it. Her voice mails are now missing. Can AT&T get them back?
Question: I visited an AT&T store to upgrade to a new iPhone recently. A sales representative told me that they could transfer the data and to come back in a couple of hours. Two hours later, he asked me for another hour, and subsequently, for one more.
Four hours later, he told me that I had chosen a phone that only holds 16 MB and that my previous iPhone held 32. He suggested that I pick out a phone with a larger memory. I asked for my old phone back.
The next day, I started receiving birthday voice mails and noticed that several voice mails were no longer on the phone. I went back to the store and was told they would eventually "sync up." That didn't happen.
I spoke with the sales representative's supervisor a couple of days later and he said that he would get back to me. He never did. I spent countless hours with AT&T, Apple, and Asurion, which insured my mobile device, with no luck.
I wrote AT&T several letters, and received a call from an AT&T representative, who asked me what I would like. He also told me that I am not getting my voice mails back. Their best offer is one month's credit.
The voice mails that were deleted are part of litigation. I never authorized anyone to delete any information. One month credit seems really disproportionate to the frustrations that I am now left with. Can you help me? -- Aylin Gaughan, New York
Answer: You tried to transfer your voice mails from a 32 MB phone to a 16 MB phone -- and then back -- and some of your voice mails were lost. Unfortunately, they're gone for good. I checked with AT&T and they can't be restored.
This is a strange case with lots of teachable moments. First, make sure your new phone has at least the same amount of memory as your old phone, if not more. I just upgraded my AT&T iPhone to a 128 GB model. (I put everything on my phone.)
Second, you might consider a cloud-based phone number like Google Voice. You can access your messages from anywhere and they don't have to be transferred from one device to another, since they live in the cloud. I also use Google Voice, and apart from the comedically inaccurate transcription service, I have no complaints.
You might have had more luck by sending a brief, polite email to one of these AT&T executive contacts. But something tells me even they wouldn't have been able bring back those lost messages.
I'm truly sorry for your loss. There are any number of applications that allow you to record your voice mails and back them up for safekeeping. Since you're in the middle of a lawsuit, you should definitely consider making copies of important voice mails.
I contacted AT&T on your behalf. It doubled its offer from one month's credit to two, as long as you sign up for a two-year contract.
Calling all HuffPost superfans!
Sign up for membership to become a founding member and help shape HuffPost's next chapter