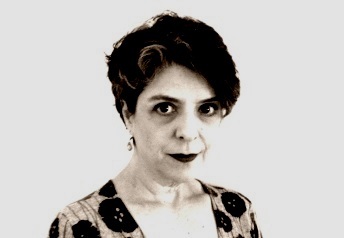 "I'm doing everything I can to extend my life. No one should have the right to prolong my death."
I met my husband Harlan on Match.com and our first date made a lasting impression. I liked this man. I hoped that this would be my last first date.
It was. We got married in 2012 and, together with Harlan's two kids, my stepchildren, we became a family. I hoped that our happiness would last forever. Just four months into our marriage, however, we learned that I have advanced lung cancer.
Since I got cancer, I have a new appreciation for firsts and lasts.
I remember the first time I ran a race and came in first, panting as my strong, young lungs filled with air. I think about the last time I went for a hike with Harlan, and we had to make frequent stops so I could catch my breath. I'll never forget the first time a doctor said, "malignant," referring to the tumors growing inside me, or the last time an IV dripped chemo into my veins. Was the last time I had chemo the last time I will ever have chemo? Probably not the last.
For years I was the first to arrive at any party, and often the last to leave. Now, I fear that I will be the first of my friends to go. Each time I see my parents, or laugh with my sisters, or dance with my husband, I wonder, "Is this the last time?"
Last time means last chance. Last chance to say, "I'm sorry," or, "I love you," or, "Thank you. I am different because of you."
I try to take life one day at a time, but sometimes the days gang up on me. I'm not always comfortable using the future tense. The present is tense enough, and I long for my past perfect.
In the past, when I had a headache, I took an aspirin. Now, when I have a headache that lasts for more than a day, I get a brain scan. Each week, it seems, there are things that I can suddenly no longer do. I know that everyone has aches and pains at mid-life, but odds are not good that this is the middle of my life.
For more than two years, I've been living with dying.
I'm at peace with the idea that my life will end, but how it might end, if cancer runs its course, that terrifies me. There would be great comfort in knowing that I had another option.
This is why I support the End-of-Life Option Act for California (SB 128), currently under review in the state Senate. This bill would allow terminally ill, mentally competent adults to legally request and receive a prescription for aid-in-dying medication. Under this law, if it becomes clear that my disease is going to kill me, I would have the option to end my life peacefully, surrounded by family, in the home I love in California.
I've made my life in California because living here offers me so many options -- professionally, socially, recreationally, gastronomically. Living here, each of us can craft the life best suited to our individual preferences, skills and beliefs. It's is one of the primary reasons we have such extraordinary quality of life. But quality of life has to include end of life.
Too many Californians with terminal illness endure unnecessary suffering at end of life. Polls show that an overwhelming majority of Californians supports aid-in-dying legislation. But the law won't change unless lawmakers know that this end-of-life option is something their constituents want now.
First and foremost, I want to live.
I'm doing everything I can to extend my life. No one should have the right to prolong my death.
Endings matter, and I want the last word as to how my story ends. I want this for myself and for the people I love. Every Californian should have this option. At last.