"Be kind. I was absolutely shocked at how many doors can be opened with kindness alone. And yes, there will be people who take advantage of your kindness. I say, let them. They'll get a reputation for being slimy and you'll have a reputation for being kind and easy to work with. And on a broader personal level that has nothing to do with music or success, kindness is just something we all could use a little more of."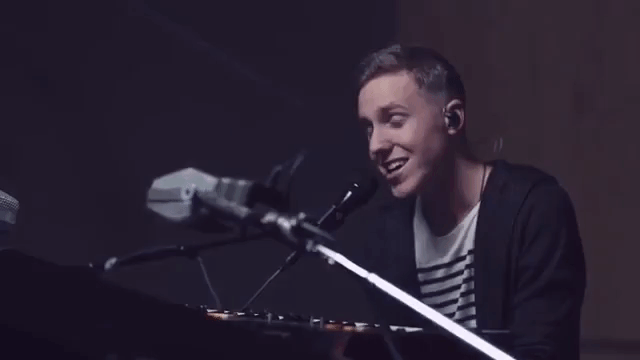 I had the pleasure to interview Cody Fry. Cody is an upcoming musician who was raised in the Chicago suburbs and influenced by his father who composed jingles. Cody's music is a mix of country, pop, cinema scores and orchestral sounds, and he currently has over 2 million streams on Spotify. His current single, "Flying" is an awesome blend of his influences, and also has Christian themes.  He's also somewhat of a renaissance man in that he writes all of his own music, puts together all of his videos, does his own graphic design and much more.
Thanks for having me! I grew up in the suburbs north of Chicago, a middle child with three amazing sisters. My dad is a composer and arranger, and when I was growing up, he was doing a lot of jingle writing and working out of his home studio. There was a constant stream of incredible studio musicians and singers coming in and out of the house, and I loved watching my dad work. He cannot hide his joy when he's working on music, it's so amazing. And because of him, I've pretty much always known that I wanted to have a career in music; I wanted to chase that joy, too. Obviously, I learned a lot from my dad, but it was actually my mom who showed me my first guitar chords, which sparked my interest in songwriting. I moved to Nashville in 2008 and have been trying to make music ever since!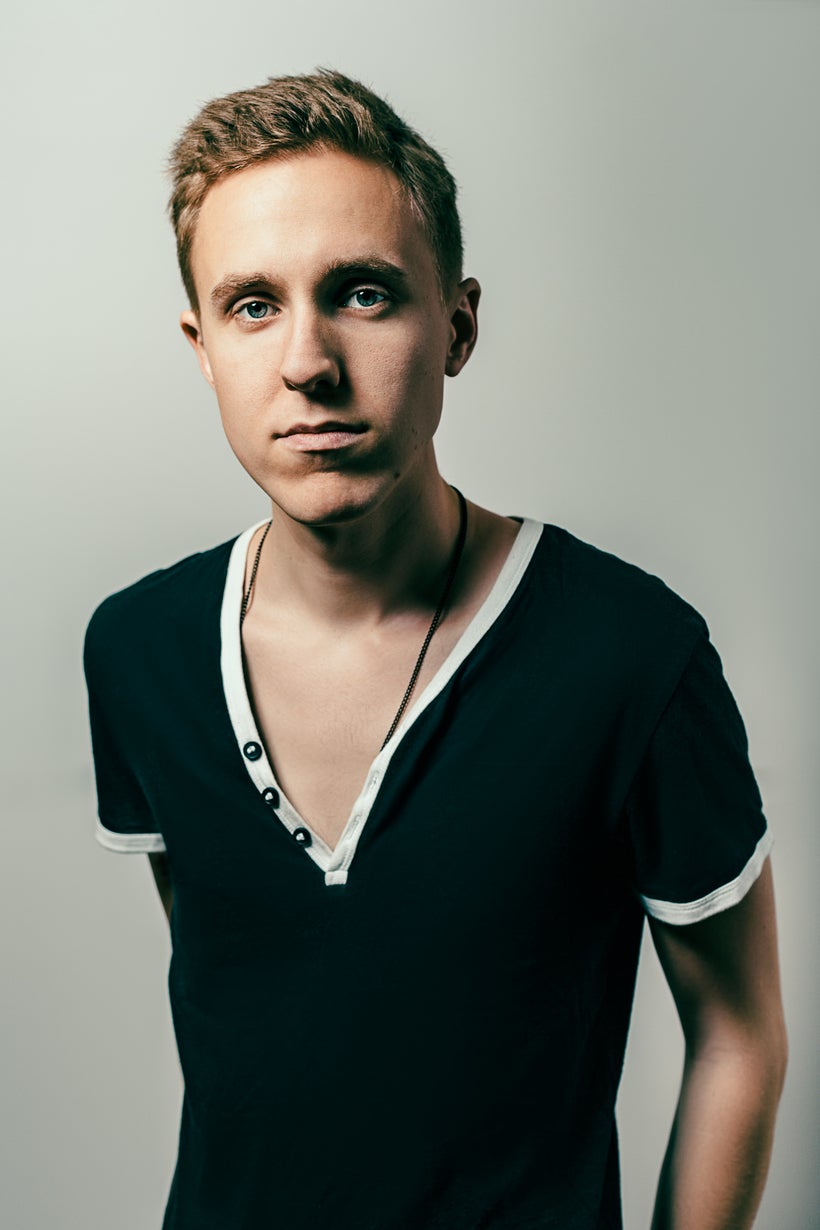 Can you share the funniest or most interesting story that has happened to you thus far in your music career?
One summer, I got a call from an unknown foreign number and decided to pick it up. It turned out to be the music director for an entertainment company, and he was in a bind. He was handling the entertainment for a Mediterranean cruise ship and one of the singers had gotten fired on the first day and he needed an immediate replacement. We talked for a few minutes, and the next morning, I was on a flight to Italy.
As it turns out, the whole thing was for Oprah's 55th birthday. She chartered an entire cruise ship and brought her staff and their families on a 2-week mediterranean vacation. It was incredible. I had to learn about 100 songs on the flight over, but in between shows I got to see places like Santorini, Malta, Istanbul, Athens; it was completely insane. Overnight, I went from teaching guitar lessons at a kids' music camp to hanging out on a boat with Oprah. Definitely one of those "I can't believe this is happening" moments.
What are some of the most exciting projects you're currently working on?
I just put out a 14-track album called Flying, and that was pretty exciting! We tracked full orchestra on a lot of the songs, which was sort of a bucket list thing for me. I also have a bit of Christmas music coming out this year. The project is aptly titled Christmas Music, Vol. I. The idea is that I'm going to put out a few holiday songs every year until there are none left! We actually tracked the Christmas songs at the same time as Flying, so they feature full orchestra as well.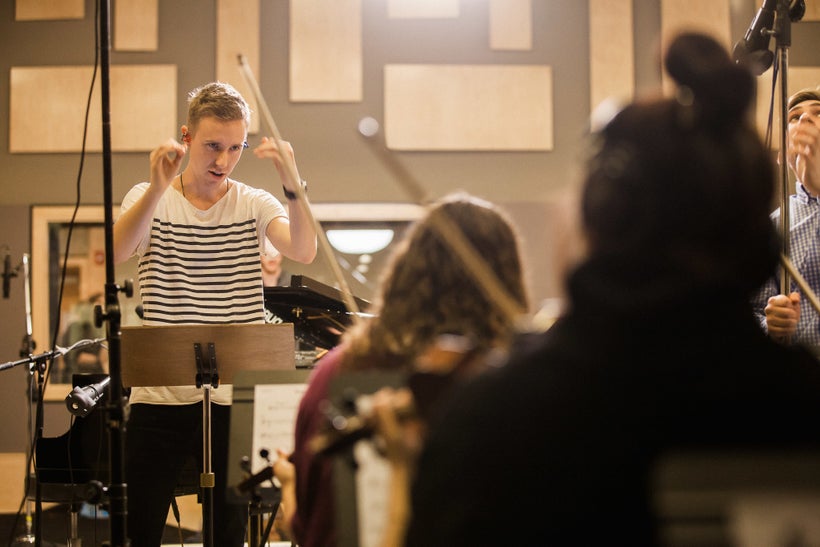 Who are the most famous people you've interacted with? What was that like?
As a side-musician, I've gotten to be around TV personalities and other amazing artists. Most of the interactions I have with well-known personalities are very short, but everyone I've been around has been really kind. One story that sticks out in my mind is when I got to perform with Earth Wind & Fire. It was part of a Grammy Foundation event, and I got to sing one of the verses on "September". It was pretty surreal, and all the guys were so wonderful to be around. I got to try some of Phillip Bailey's vocal tea—the ginger was so strong, it burned like whiskey.
Who inspires you? (Can be musical or just general historic figure)
I draw a lot of inspiration from film composers. John Williams would probably be the biggest influence, but also guys like Hans Zimmer, Alexandre Desplat, Dario Marianelli, Thomas Newman, Michael Giacchino. I have so much respect for those guys. When I'm producing a song, I often try to think about what a film composer might do given the thematic material of the lyric, then "score" the song to help accentuate those themes.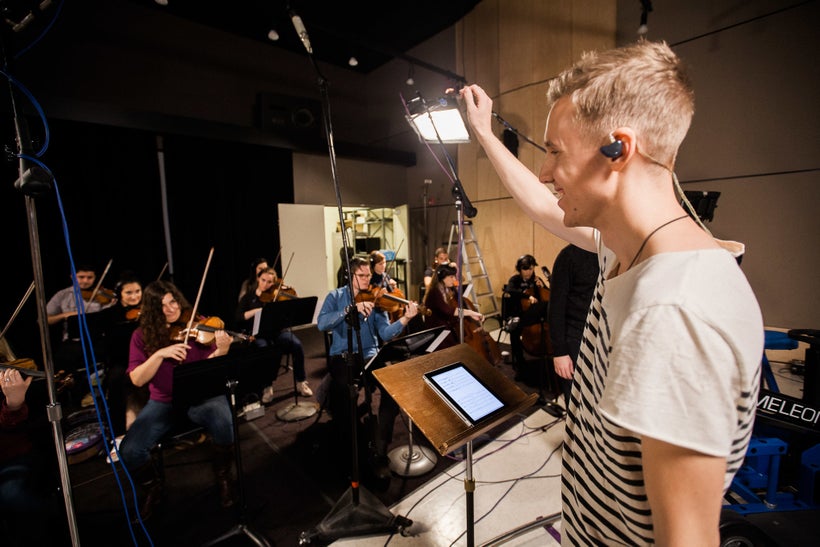 Who do you aspire to be like?
Sometimes I daydream about what it must have been like to be a composer like Mozart or Beethoven or Debussy. I'm sure it wasn't as romantic as I would like to think, but I sort of envision those guys are these crazy-adventurous cartographers, mapping out uncharted musical territory to which no one had previously laid claim. I'm a huge nerd, if you can't tell. Any musician or composer who breaks new ground like that, classical or more recent, that's what I'm working toward. I may never achieve it, and who knows if I even have the talent, but at least I've given myself a sufficiently high bar to aim at!
How have you used your success to bring goodness into the world?
I love this question. I want to be a good person to work for. I've been on many sides of the music equation; side-musician, background vocalist, subcontractor, part-time, administrative, etc. Now that I'm venturing off to try to build my own business, I want to take lessons that I've learned from all of those scenarios and figure out how to build my operation in a way that treats everyone in the best manner I possibly can. The "gig economy" can be pretty rough, particularly in the music industry, and I really want to try and create an environment where everyone feels respected and valued.
What are 5 things you wish someone had told you when you first started, and why? Please provide an example/story for each.
1. Be authentic. When building your career, make sure that you are pursuing something that rings true to your personality and gifting. Your brand should be an outgrowth of who you already are. If you become successful with something that isn't true to who you are, you'll have to keep living that untruth in order to sustain a career. Save yourself the exhaustion and just be who you are! It's more fun that way, anyway.
2. Be kind. I was absolutely shocked at how many doors can be opened with kindness alone. And yes, there will be people who take advantage of your kindness. I say, let them. They'll get a reputation for being slimy and you'll have a reputation for being kind and easy to work with. And on a broader personal level that has nothing to do with music or success, kindness is just something we all could use a little more of.
3. Don't wait for someone to do the work for you. I used to think that a music business guy would suddenly show up at one of my shows and say, "Hey! You, there! Here's a huge record deal and now you're a famous and successful musician." That stuff doesn't happen, and I question the veracity of any legend that seems to depict overnight success. The truth is, success only comes as a result of incredibly hard work.
4. Don't take yourself too seriously. Remember to laugh at yourself. One time during a show, my voice cracked horrendously at the worst possible moment, and I mean the worst possible moment. Instead of clamming up and feeling embarrassed, I just started laughing. It could have easily become an awkward ordeal, but instead it became a really fun moment with the crowd. It feels counterintuitive, but those "gasp" moments are actually a great opportunity to win points with an audience.
5. Lift up others. Many times, it can feel like someone else's success comes at the expense of your own. That is a vicious lie. Champion your friends and other artists. Be a cheerleader. Beyond the fact that this is just a good thing to do, it also creates a strong community, and community is much of the basis for all opportunity in the music industry. Be known as someone who praises the achievements of others.
Who would you want to share a meal with? Why?
Probably John Williams, the film composer behind movies like Star Wars, Indiana Jones, Jurassic Park, Harry Potter, and so many others. I draw inspiration from a lot of film music for my original material, and it would be so cool to be able to talk to probably the most recognizable film composer of all time. His craft is at such a high level, I have a million questions about his writing process. It would also be fun to hear about working with directors like Steven Spielberg, I'm sure he has some pretty cool stories.
Thanks so much for having me as a part of the "5 Things" series. Love the concept, and I'm grateful to be a part of it.
Calling all HuffPost superfans!
Sign up for membership to become a founding member and help shape HuffPost's next chapter
This post was published on the now-closed HuffPost Contributor platform. Contributors control their own work and posted freely to our site. If you need to flag this entry as abusive,
send us an email
.