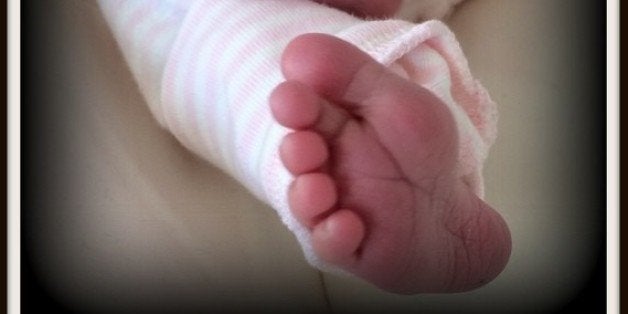 The mountains shimmered in the evening sun. They looked gray, forsaken, eerily beautiful. The roads stretched like ribbons weaving in and out of the mountain town. Desolate. My eyes were vacant. My mind numb. I looked into the barrenness of the horizon and saw myself. There was no pain. Just emptiness.
A good part of the year had gone into vicariously living the life of a pregnant woman. One who would give birth to a child I would raise. I was incredulous when I learned we were matched. I was cautious as I invested my time and energy into this phantom person. I leapt for joy when I heard from the social worker that she was real and indeed pregnant and very much aware of what she was getting into.
The embers of hope that lay dying down grasped at new life. They crept up slowly, feeding itself. Small flames licking at each other growing into a roaring flame by the time it was mid December. I dared to believe, to imagine that I would hear baby sounds in my home. The closet in the baby room boasted a few carefully selected pieces, tags intact. All neutral colors. The bags were packed. Documents checked and rechecked.
My world came crashing down as I read the text on my phone. After 8 hours of flying, an hour of driving, six months of hoping, planning and getting ready to be a mom.
I lay that night on a pillow soaked with tears. Spent. I was in physical pain. The kind brought on by sorrow that transcends tears. A part of me died that day. The part that pulled me up when I was down. The part that saw the glass as half full. The part that believed tomorrow was a new day.
The flame of hope that raged within was quelled. Felled by four words. Ice clawed at the edges of my chest. Freezing any feeling within. I felt raw and exposed. New Year dawned for the first time in my life without any pretensions. Of hope. Of newness. Of change.
I was never the same again.