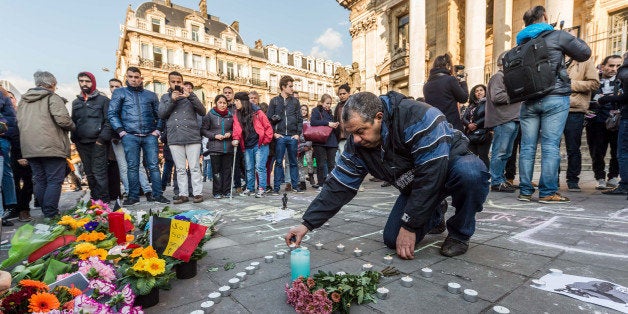 When the train lost power, I immediately thought mechanical failure. When the security, metro staff, and police instructed us to evacuate, I thought it was just a precaution. It was after all just one hour ago that bombs had detonated at Brussels Zaventem airport. When I smelled the smoke, my New York mind was telling me it was just a track fire. It wasn't until I reached the street that the reality began to set in.
As we were ushered through the streets by police, I looked around. In the shadow of the European Commission on Rue de la Loi, I would not describe the scene as chaotic, or pandemonium, but a controlled sense of urgency. Some scenes you might expect to see in a Hollywood movie, and others that you never imagined you would see in real life.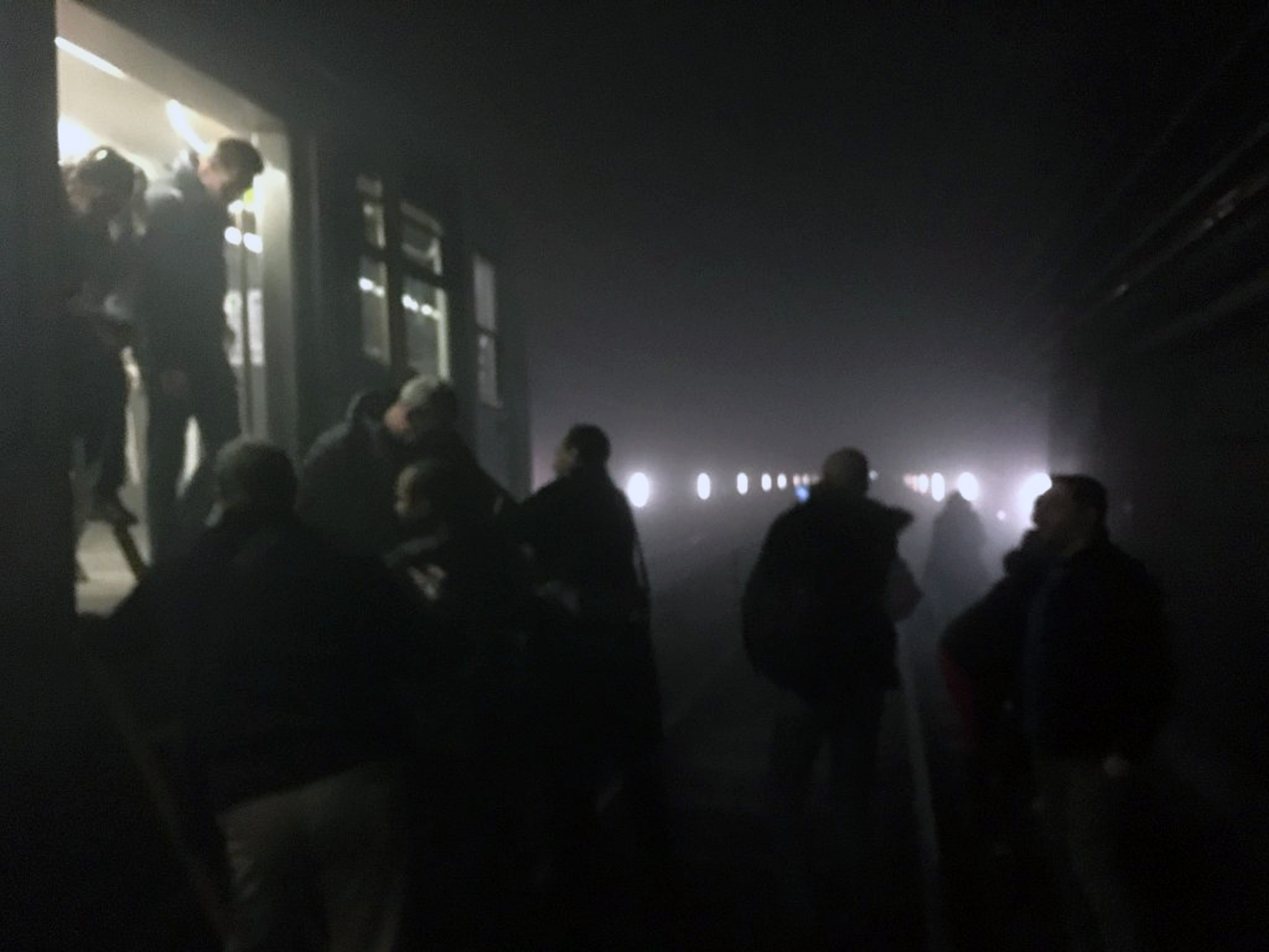 Evan Lamos/EurActiv, via AP
We continued walking by, as some began staring into their mobile phones and speaking with security workers in hopes to learn more about what had transpired. There were paramedics and other first responders attending to injured citizens on the sidewalk, police working to block off ordinarily bustling streets, friends, sisters, cousins and all diverse types of people working together to usher their neighbors out of the smokey entrance of Maelbeek station. Something terrible had infiltrated the Brussels Bubble.
"Though it is an extremely rainy city by some standards, I do not believe it is possible to steal the sunshine from the heart of Brussels."
The terror threat levels had been high since the Paris attacks of November 13. During my walk home through criss-crossed streets with my ears decoding the symphony of sirens, I realized that it doesn't seem to matter how much they tell you in the news, or how "prepared" you believe you are.
When something terrible like this happens, how ready can you actually be?
We may never know the answer to that question, I most certainly will not. But through my observation there is one thing I know for sure. Though it is an extremely rainy city by some standards, I do not believe it is possible to steal the sunshine from the heart of Brussels. This is a city so full of life and energy, driven by people from all over Europe and even the world.
The Belgian people have been so welcoming of me and my family, so glaringly compassionate and active in my community, and so understanding of the clumsy French and non-existent Flemish skills of foreigners like myself. If there is a place and a people that can come together in a tragic time like this, it is Brussels, and it is the Belgian people.
Here in the capital of Europe, I think it is important to not let the actions of those spreading hate overshadow the work of those who are spreading love. Six months ago, I think some people would have had a hard time pointing to Belgium on a map, but now that we are here under the floodlights of the world, I think it is a great opportunity for citizens in Brussels to show how full of life this town is, and I am confident we will do just that.
REAL LIFE. REAL NEWS. REAL VOICES.
Help us tell more of the stories that matter from voices that too often remain unheard.