Mark Twain once said, "The two most important days in your life are the day you are born and the day you find out why".
Nearly three years ago, on June 4th 2013, I found out the 'why'. In a stunning moment of clarity, God revealed to me His purpose and plan for me. I had given my first empowerment workshop a few days ago, and it went so well that my friends and I were asked to do two more. So, I was preparing for upcoming workshops by watching a Dove Soap video on body image...when I became filled with emotion. I was confused at my sudden tears, when suddenly I understood: I knew, I just knew that God was informing me of my calling, and He wanted me to continue the path that I was on. At the time, I didn't know what my path would consist of - all I knew was that I had to keep going.
Today, I know what the first three years of the path have consisted of. And I would like to take a moment to reflect on the first three years of following God's incredible plan for myself.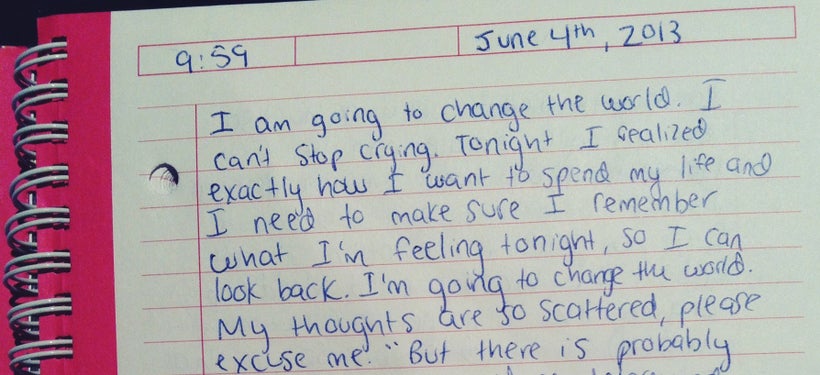 Yes, they have consisted of dozens of empowerment workshops and one highly successful summer program. They have consisted of me co founding a company called MOVE and starting a literal MOVEment. They have consisted of speeches including a TEDx, of weekly newsletters, of YouTube videos, of an entire book being written, edited, and nearly published with another one in the works, as well countless other accomplishments. But to say that these three years consist of accomplishments alone would be a grievous understatement and error to make. These three years have consisted of so much more than the exciting photo ops for Instagram.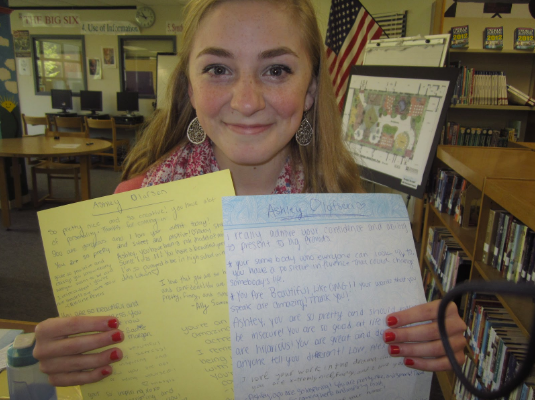 The past three years have been filled with unbelievable moments that have reduced me to tears - such as when a middle schooler stood up in the middle of a workshop and apologized in front of her ENTIRE grade for gossiping about fellow students. There was the time when a brave thirteen year old girl refused to remain silent and spoke up about her sexual assault as our guest speaker. There was of course the ridiculous time the MOVE girl of the day painted Maddie's face green and Maddie 'became' Shrek. There have been impromptu group hugs and dance parties and girls who have started MOVE clubs and supportive friends who hug one another when one cries. And perhaps one of my favorite moments of all time - the first time a girl introduced herself as a proud 'MOVE girl'.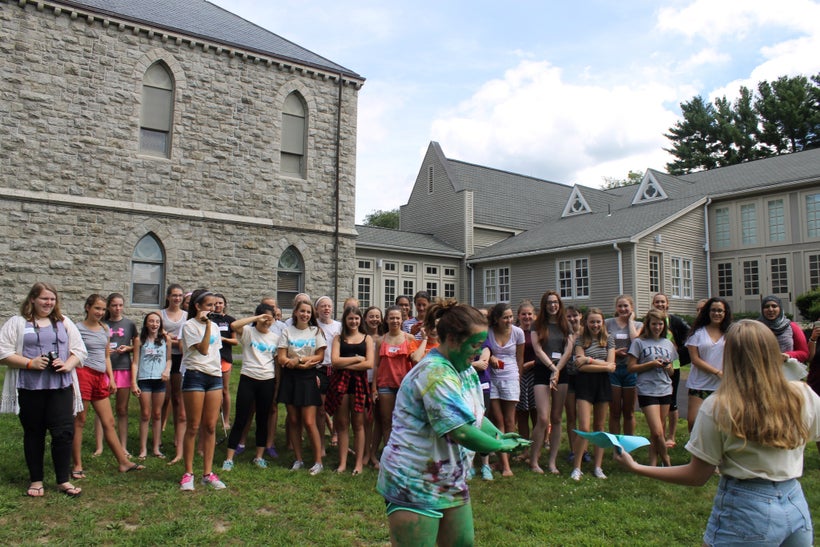 However, the past three years have also been filled with moments of failure, insecurity, and self doubt. For example, the number of times I have failed to create a comfortable, talkative, and on-topic small group during a workshop is too high. And insecurity in myself and in my beliefs have enveloped me to such an extent that I have not spoken up at crucial times that I should have. Furthermore, I once allowed self doubt to take over for several months...and nearly decided to stop writing my book altogether.
The past three years have been full of glowing praise and encouragement, yet also personal attacks and discouragement. I have had fourteen year old girls say things to me such as, "Ashley has changed the way I look not only at my body but at my life. I find myself proud to be who I am, and confident enough to take on any opportunity or goal that comes my way". In those moments, I feel like I have truly made a difference - I can not even begin to imagine saying something even remotely similar to that at age fourteen, and I am deeply, immeasurably proud of myself for playing a role in someone's high confidence. Yet, I am constantly being humbled. When people say things about me like "I'm positive I don't want to see her body", or crack a deliberate rude joke about feminism as they're walking by me in the high school library (because they're simply too scared to look me in the face) I am reminded that there is still SO much more work to be done. The comments on any of my YouTube videos are evidence to that. Sometimes, I am filled with so much discouragement that I don't even know where to begin or how to move forward when there is such injustice happening.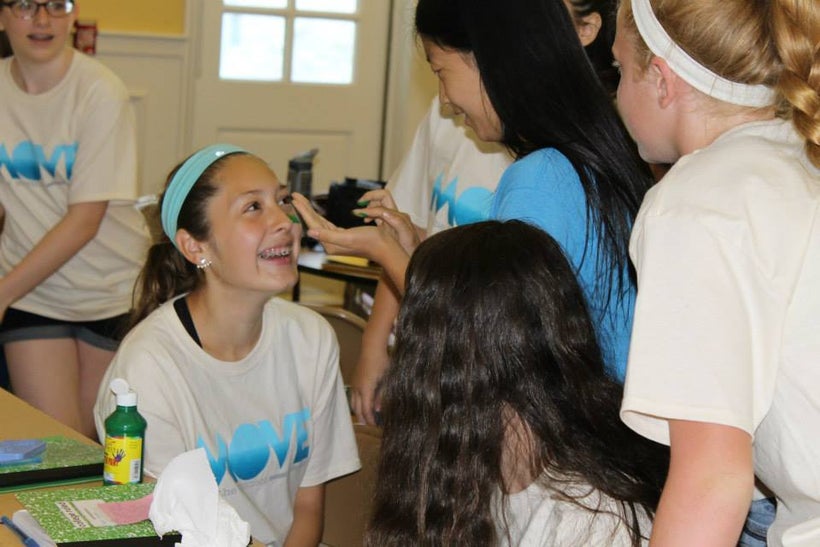 And perhaps most importantly, the past three years have marked a turning point with my faith. Though I have previously greatly struggled with believing in God, the past three years have been an unbelievable opportunity for me to grow closer to God.
Following God's plan has given me so much... I have made amazing friends from the work I do. I have gained confidence in myself and my ability. I have overcome fears. And finally, the past three years have marked a serious change in the way I have carried myself. I have grown not only as a leader, but as a business woman, and role model.  
I do all the work I do in His name, and am confident that with God on my side I can do anything. I am eternally grateful to God for giving me purpose, passion, and the skills to carry out his mission.
Catherine of Siena once said, "Be who God meant you to be and you will set the world on fire". May these three years mark simply the beginning of the flame.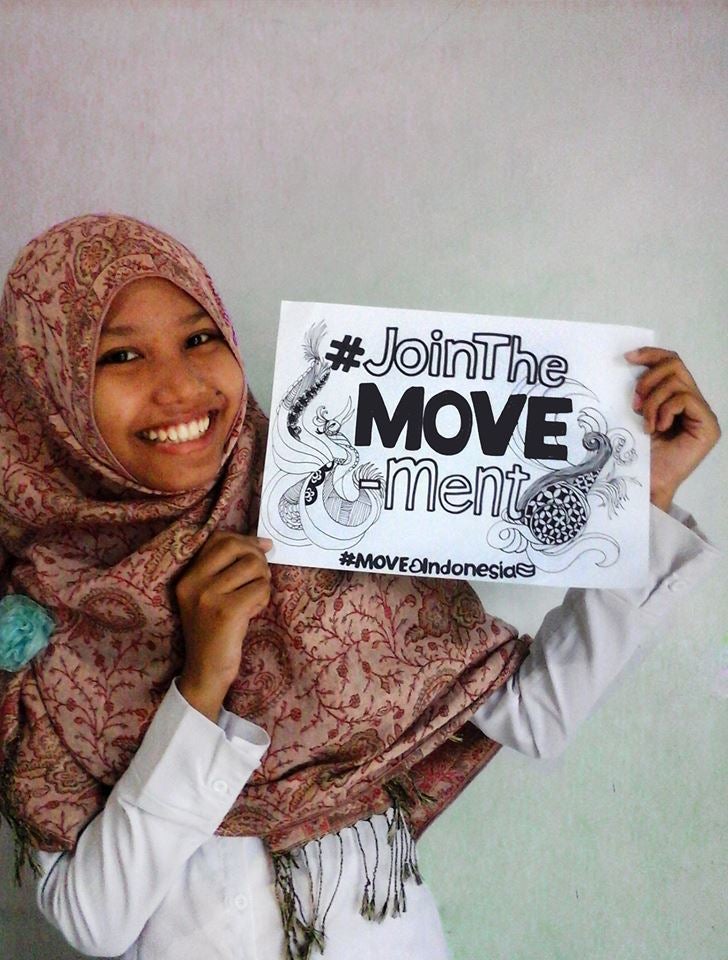 To reach out to Ashley, sign up for her newsletter, contact her for press, book her for an event, or more please visit: http://www.ashleyolafsen.com/
REAL LIFE. REAL NEWS. REAL VOICES.
Help us tell more of the stories that matter from voices that too often remain unheard.
This post was published on the now-closed HuffPost Contributor platform. Contributors control their own work and posted freely to our site. If you need to flag this entry as abusive,
send us an email
.