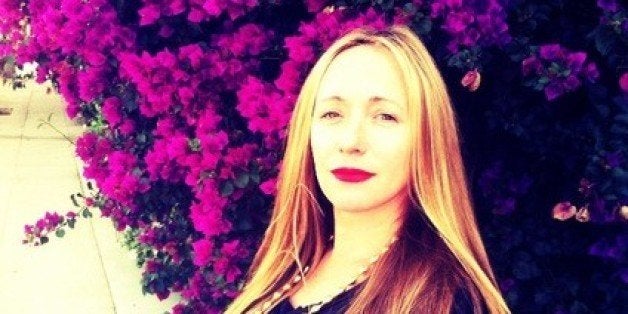 In my clinical practice as a psychologist, I specialized in women's reproductive and maternal mental health long before being pregnant for over a year.
Getting pregnant with my son was easy. The subsequent months of his development were filled with surprising enjoyment, international travel, and wild anticipation of who this little person would be and what the journey of motherhood would feel like. I adored pregnancy- I relished my growing bump, the fetal hiccups, napping constantly, and daydreaming about the unknown.

As the years pressed on, I marveled at how complicated mothering could be and how simple it was to love him beyond definition.
Soon, I became an avid proponent of having "only" one child. Why steal attention and focus from him by juggling two? I thought I was onto something novel here, as if I had just realized I had a choice in the matter. I was sure that if I had more than one I would invariably melt into an overwhelmed soup of mismatched ingredients by adding another personality to the mix. Why would anyone opt for that? I thought to myself on numerous occasions while glancing at harried moms with two children fervently running in opposite directions at the park. "One and done" I enthusiastically declared, whenever questioned about whether or not I'd be joining the multiple children set. I spoke with a certain sort of pride and commanding resoluteness about focusing on my son, my work and some version of a balanced existence between those.
And then I changed my mind. Or, perhaps more accurately, my husband had always envisaged raising two children and it was time for me to think through, in a more serious and nuanced way, what he wanted. I took some months to marinate on the idea of growing our family, my age, our future. I wanted to excavate my decision-making a bit more, to delve a little deeper into what it might be like to rethink the family arrangement. Could I recalibrate the picture I had so firmly become used to in my mind of our thriving family of three? Would I have the emotional stamina to raise another human being? And if so, who might this person be and who would the three of us become as a result of this change in dynamic?
I came to realize that for me, for reasons I have since investigated, having a second child signified committing to adulthood even more so than I already had. Not that I fancied myself a kid by any means, but somehow I was staving off the next phase of my development by foreclosing on the idea of engaging in motherhood a second time around. It meant growing up a little more. I wasn't sure I wanted to do that... I urged myself to look into previously unexplored places in my psyche to get a handle on where these thoughts were coming from, who I was, and who I wanted to be, maternally and more generally. There was a lot to consider. This identity conundrum required me to deliberate long and hard.
Months later, on a Tuesday in mid-October, while sitting in my dermatologists waiting room, I noticed that I had to urinate for what seemed like the thousandth time that morning. And there it was. Blood. Two days later, at 14 weeks pregnant, just like that, I had a miscarriage. Testing revealed a chromosomal abnormality which would have been discovered a couple of weeks later after my scheduled amniocentesis.
I was emotionally whiplashed. For a period of time the world seemed lopsided -- punitive and nonsensical. Somehow, I mustered the fortitude to put one foot in front of the other, going about my day in a seemingly pregnant body that was no longer pregnant -- now an empty vessel. I wondered if this traumatic event and my resulting cracked heart would drain the poise out of me for good.
Having been historically steadfast about sticking with one child, I was confounded. My mind seemed to function in slow motion, paralyzing my ability to connect with the life I knew.
I was catapulted into a new galaxy of empathy, orbiting my clinical work with an updated trajectory. In my private practice, I had been working with women for over a decade -- women dying to get pregnant, stay pregnant and become parents no matter the ravaging path it demanded to get there. I was humbled and honored to suddenly, in a corporeal sense, be able to empirically grasp the profound pain of reproductive loss.
And then I dared to do it again. Was this courage, stupidity, denial, ego? I guess I'll never know exactly, but I think it was a little bit of each. Pregnancy, this time around, rendered me anxious to my core. Being pregnant for a year and a half in total, with a break of four grief-stricken months, was an exercise in mind-numbing uncertainty -- an ongoing oscillation between hope and anxiety. I was terrified for four of the nine months and on pins and needles the remaining five.
My daughter was born last month. And here I sit, giggling to myself about my supposed anti-two-children stance I vehemently embodied for so many years. I'm drinking in the chaos and feeling drunk on the oxytocin streaming through the house. I can say with zero hesitation now that I will not be meddling in pregnancy again. I think being pregnant for a over a year, strewn with heartache and hope, was plenty. It's time for my cortisol to soften and my heart to open wide as I watch my kids get to know one another.
If only I knew then what I feel now.
Related