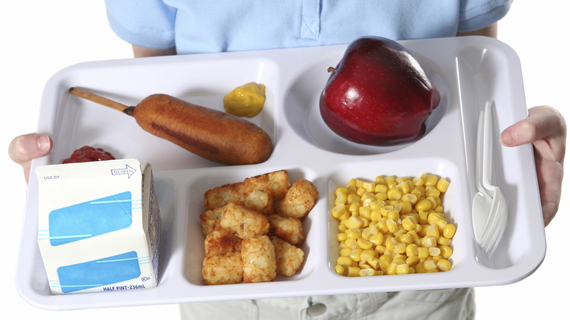 When I was contacted by Michael Moore's team on December 14th it came out of nowhere and blew me away. After a roller coaster of a summer I had eased back into my normal obscurity of being a mom, wife, business owner and believer in social justice. In May of 2015 I was terminated from my position as a Kitchen Manager with the Cherry Creek School District in large part because I had dared to allow a child without money in their account a full lunch. In the interest of full disclosure I was also terminated for giving a child who had had braces put on that morning two soft fruits instead of one fruit and one crunchy vegetable. After I went public with my termination the story spread like wildfire, igniting international outrage and disbelief. For about a month I was everywhere on the internet. Then the news cycle ended and the world's attention turned elsewhere.
Then, suddenly, here was one of the biggest social crusaders in the country honoring me with his Hammer and Chisel Award. I am incredibly honored and also excited to continue to bring awareness to the patchwork system that is the national school lunch program. There are 15 million children living with food insecurity in one of the most powerful and wealthy countries in the world. Fifteen million reasons to provide a hot, nutritious, tasty lunch every school day. Add in all the children whose circumstances might change suddenly, taking them from a secure home environment to an unstable, fearful one and the number multiplies. We talk endlessly about bullying, mental health issues, LGBTQ issues but no one mentions nutrition.
As I sat at the Cherry Creek School Board meeting in August listening to the presentation on district wide safety and wellness I was struck by one thing. Every group polled, from students to teachers to parents, had one thing in common that caused them stress: nutrition. That heading includes food security. In one of the wealthiest school districts, in one of the wealthiest countries, food cannot be taken for granted. After the facts were presented the solutions were presented. These included wonderful steps such as having a nurse in every school, more mental health resources and more training for teachers. What was never once mentioned was addressing the nutrition worries. The only response to my proposed solutions was that they would cost too much money. Too much money. This is the country that just passed a 50.9 BILLION dollar defense budget. The National Student Lunch Program has a budget of approximately 10 million per year. Even if the cost of feeding every student was 10 times that number it would be a drop in the bucket compared to what the federal government spends every year.
There are people saying that the US government should be run like a business. If that is the way we are going then our children are our Research and Development department. No, they do not bring in direct revenue and they cost quite a bit of upfront capital. They are also the ones who can bring in future revenue and business if they are given the tools to develop their brains and abilities. It has been proven over and over and over that proper nutrition is essential for brain function, especially in children. We have a responsibility to provide that nutrition so that the next generation can change the world, our world. We require by law that our children attend school for a certain number of hours every day. Because of that we absolutely have to require that those children be fed a healthy, brain boosting lunch every school day, regardless of their parents' income. This is not about just the poor and disenfranchised.
This is about all children and giving them all the same chance. Michael Moore's film is about how we can make America better. This is one way that we can. Feeding children is not political, it is not partisan, it is a requirement for being a compassionate human being. The next time you have a chance to go to a board meeting or a meet and greet with a local politician, take those pj's off and head out the door. I made huge ripples by simply standing up for justice, imagine if every one of you did the same.
If every one of you that messaged me with stories of paying for food out of your own pocket for children, or sneaking it to them against policy stood up and said no more, the system would have to listen. It has been six months since this story went viral and no real change has been enacted. In fact, another school lunch worker was fired for the exact same reason earlier this week. That's right, she was fired the week before Christmas for providing a child with a lunch that cost $1.70. That is wrong. We have become a world that is outraged for a moment and then moves on. Those children went back to school hungry and are now on winter break hungry. Outrage is not enough, action is. The most dangerous world view is that what you do as an individual doesn't matter, that the politicians and lobbies control everything. It does matter, you can make a change, we can make America the country that invests in its future and becomes the greatest country on earth.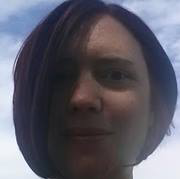 --Della Curry is an entrepreneur, mother, wife and lifelong social crusader, taking on the bullies of the world since the playground.
This post is part of a series produced by The Huffington Post and The Hammer & Chisel Awards, in conjunction with the upcoming release of Michael Moore's new movie Where To Invade Next in order to honor "individuals who have, in their own unique and courageous way, made America a better place for all." Where To Invade Next opens nationally on February 12th.
Related
Popular in the Community