"When I was diagnosed, I was in shock. I had just turned 39 years old. I was too young to get breast cancer. I was healthy. I exercised every day. It didn't run in my family. I was too young to die." - Holly Rose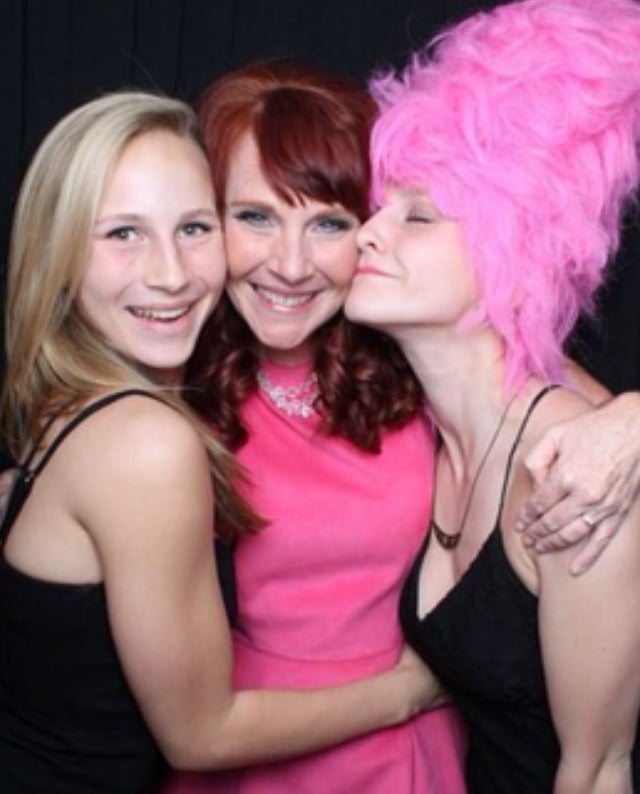 Holly Rose is a wife and mom of two daughters. She lives in Phoenix, Arizona. Holly was diagnose with Stage 2B breast cancer, at 39 years old.
MK: How did your breast cancer diagnosis change your life?
HR: I was a stay at home mom at the time of my diagnosis. I was very involved in my children's lives and I had a beautiful relationship with my husband. My nine months of treatment was absolute hell. I was confined to the couch with every symptom you can imagine and more. I watched my girls, who were 9 and 10 years old at the time, walk out the door every day. I watched my husband walk out the door every day. I essentially watched my life passing me by and there was nothing I could do about it except pray for survival.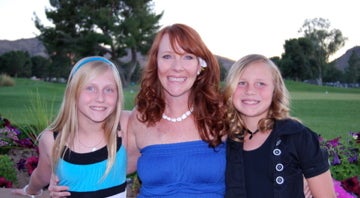 MK: What do you wish you'd know before being diagnosed with breast cancer?
HR: I wish I would have empowered myself with knowledge on cancer prevention, especially nutrition. According to the World Health Organization, 30-50% of all cancer is preventable from lifestyle choices including nutrition, exercise, alcohol, toxins in our food, beauty products and much more. These are choices we make and have some control over.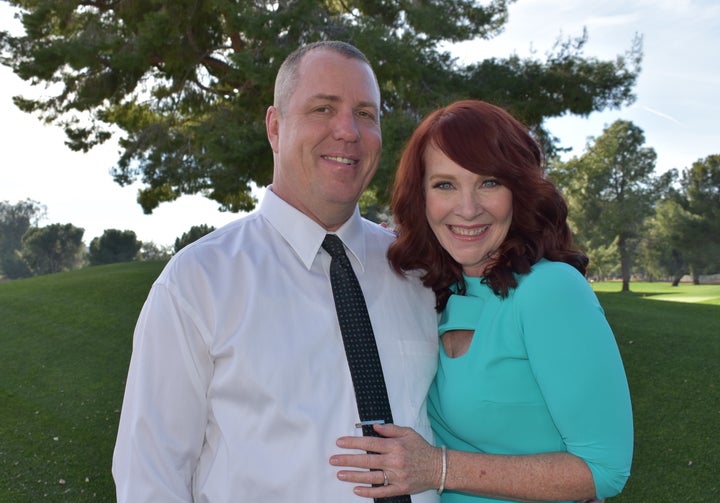 MK: How has this experience awakened you to yourself and your purpose?
HR: When I was diagnosed I thought it was a death sentence. I thought about my girls and I realized I had done nothing in this life to leave them a legacy to be proud of. During my nine months of treatment I had a beautiful community wrap their arms around my family to help us get through the most terrifying time in our lives. Family and friends brought meals for weeks at a time, cleaned our house, did our laundry and watched my daughters. To be the recipient of so many acts of kindness was life-changing. I knew I wanted to do something to give back to my community and my girls. So I founded the non-profit Don't be a Chump! Check for a Lump!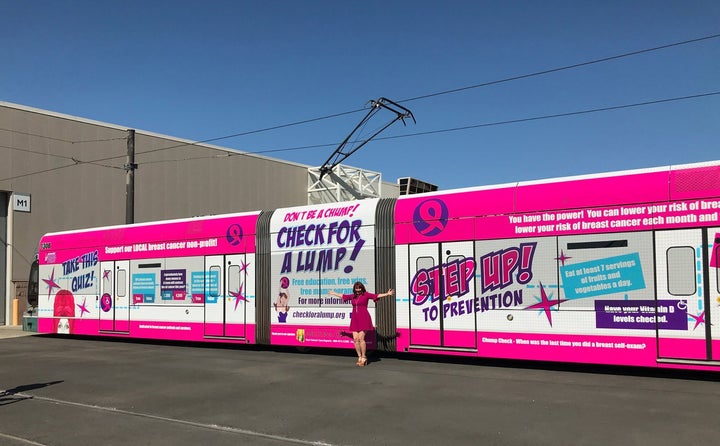 MK: Tell me about your advocacy work.
HR: I was very lucky to have found breast cancer in the early stages due to a funny breast self-exam reminder on Facebook from a friend. We started by telling people, "Do your breast self-exams! Do your mammogram!" As I educated myself to better my own odds of survival and reduce my risk, I shared my new knowledge with women in my community. I discovered the majority of women were unaware of the facts and prevention tips. At Don't Be A Chump! Check For A Lump!, we built a comprehensive education program to offer free presentations and a breast health magazine. Then we expanded to provide free wigs to breast cancer patients undergoing treatment since most insurance companies do not cover the cost of a wig. Our Wig Out program has now assisted 1,000 women with a brand new wig. We are now working to provide free mammograms. On October 1st, we held our inaugural PINK OUT 5K run/walk with proceeds supporting women diagnosed with breast cancer.
MK: If there was one thing you could change about breast cancer and how people view it, what would that be?
HR: Breast cancer awareness is NOT the same as breast cancer education. We are all aware that breast cancer exists, but most are unaware that 90% of all breast cancer patients have no family history of breast cancer. Empower yourself with facts.
MK: What would you tell a newly diagnosed young woman?
HR: Breast cancer is not a death sentence.
MK: Has cancer changed how you see adversity?
HR: I now see adversity as a chance to grow and learn from others. I was painfully shy before I started my non-profit and I questioned why God would put me on a path to share my most vulnerable moments in front of hundreds of people again and again. It took practice, humiliating moments of public tears, great mentors and more practice.
MK: What one word defines you?
Popular in the Community