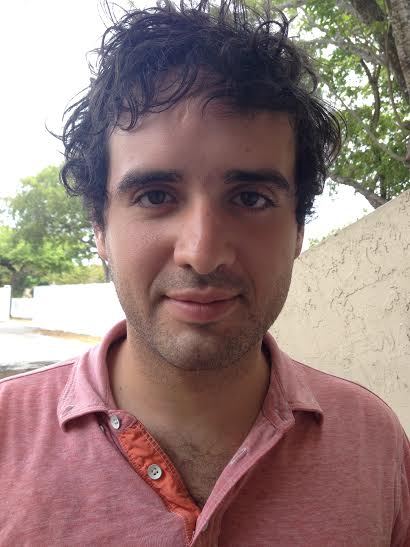 This summer, I became an American citizen. After living in this country as an undocumented immigrant for a decade, this moment represented the end of an arduous but significant chapter that has lasted for much of my life.
My parents came to this country in 2001 during an economic crisis in Argentina and decided to overstay their tourist visas. I was 10 years old. Their decision to aim for a better life for all of us meant we didn't get to do many of the things my friends did growing up, such as travel or leave the country.
I didn't really understand the implications of it all until I was in high school. My friends took drivers education classes to get their driving permits. I took art classes instead. I knew that I would not be eligible for a license because of my status. But in typical teenaged fashion, I brushed it off thinking that my family would resolve our legal status before graduation. I had high hopes for my future and wanted to go to a university like most of my friends.
Graduation day came and nothing changed. My friends went off to college and I found myself stagnating. No college accepted me because I did not have the proper paperwork. I finally applied and was accepted in to Miami Dade College but the expensive out of state tuition (this was years before in-state tuition for undocumented immigrants was passed in Florida) only allowed me to take one or two classes per semester.
I couldn't work since I had no work permit. I couldn't drive since I had no license. And school was going painfully slow. I was 18 years old and worried that I would never be able to achieve the goals I'd set for myself. I grew angry and frustrated. I fought with my parents about why we had come here when there was no end in sight to our situation.
We followed the back and forth for immigration reform at the federal level, hoping that Congress would pass some kind of immigration reform that could help us. But Congress seemed unable and unwilling to provide a solution, which meant like millions of others I had to wait.
By the time I was in my early 20s, I married my spouse in 2011 and was able to gain residency. It was a life changer. I obtained a work permit and a Social Security card and with that, I was able to get a job and a driver's license, apply for in-state tuition and financial aid, and move my life forward.
Even though my status has changed, my parents remain undocumented. And this weighs on me.
For undocumented people, small interactions that for many Americans would be inconveniences, such as a traffic stop or any contact with a government official, could lead to deportations that would rip families apart. Every aspect of your life, including your health, is affected when you are undocumented. My dad was diagnosed in 2014 with a form of degenerative arthritis that almost left him unable to walk, but his status prevented him from getting the treatment he needed. He was finally treated after almost two years of chronic pain and paid for his treatment through fundraising our family and friends did in our community.
That's why I feel such relief today.
I will soon be able to let go of the fear, frustration and anxiety of living in the shadows for so long, and my parents will be able to one day also.
As a citizen, I will be able to petition for my parents' residency and although I'm happy for my family, I reflect on the physical attacks and public disparagement that I've seen immigrants face growing up. The current level of vitriol directed towards the estimated 11 million undocumented immigrants in the U.S. by the likes of Donald Trump has made things that much worse for such a group of hard working people.
I will always remember how hard my parents worked to overcome adversity and how badly they were treated for it. I feel confidence in the future though, when I think of the countless other immigrant youth who have a story similar to mine.
This will be the first time in my life I get to vote. And I -along with so many of my fellow Americans - will remember who our friends were when it counted the most for us and our families.
We will vote accordingly.
Thomas Kennedy is a writing fellows for the Center for Community Change Action.
Popular in the Community