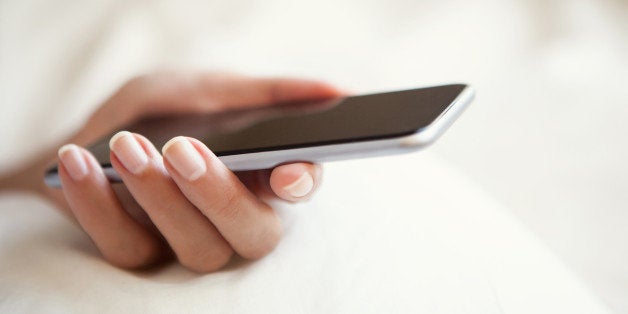 Reader Guy on Guy writes:
I am writing because I need to know if other women do this and if you think it's OK what I'm keeping from my husband.
About a year ago I started reading on an eBook, it began with romance then some erotica. This was great because it really increased my sex drive (nursing a 4 month old baby no less). Well one of the erotica stories I read featured a love triangle with two men and a woman but the kick is that the one man is in the middle so there were some guy on guy sex scenes. I loved it and was very surprised by this.
This led me to seeking out gay male porn online. I find its the only porn that turns me on for several reasons: partners more equal, not demeaning to women, you know they have orgasms, I don't get turned on by close ups of female anatomy, I love the focus on male bodies only, and the guys are generally hotter. This also helps our sex life as it gets me in the mood :)
The thing is I feel guilty after I watch it because I keep it from my husband. I feel like he would feel grossed out or that something is wrong with me. I get scared about me slipping up and him finding out.
Now I would never want him to do the things I watch because that's not why it turns me on (see reasons above). I just wonder if I'm doing the right thing by keeping this from him.
You're totally normal.  Check out this woman here who is even into her husband watching gay porn.  Anyway, research shows that women get turned on by watching straight sex, gay sex of both genders, and even monkeys having sex.  Unfortunately we don't usually get turned on by monogamous sex after a while (what I call "monotogamy"), so you're also totally normal in needing something new and different to fantasize about.  Women who are nursing also have a lower sex drive, so they often need new and different fantasies to think about in order to get turned on.
Kudos to you for getting yourself in the mood however you can and helping out your sex life as a couple.  If your husband would be "grossed out" then he needs to grow up.  I'm betting he likes the idea of woman-on-woman sex and what's good for the goose is good for the gander.  So, tell him about your fantasies, and then you won't have to feel guilty.  If he's weirded out, link him to the article I sent you and tell him it's been what's making your sex life so hot.  Also reassure him that you don't want him to participate in any MMF action, and that this will stay purely in the realm of fantasy.
If only all questions were this easy.  If he really has a problem you send him to me and I'll explain everything to him.  But I'm hopeful that he's not so closedminded that he looks the gift horse of your hot sex life in the mouth.
Till we meet again, I remain Your Reassuring Blogapist.
REAL LIFE. REAL NEWS. REAL VOICES.
Help us tell more of the stories that matter from voices that too often remain unheard.