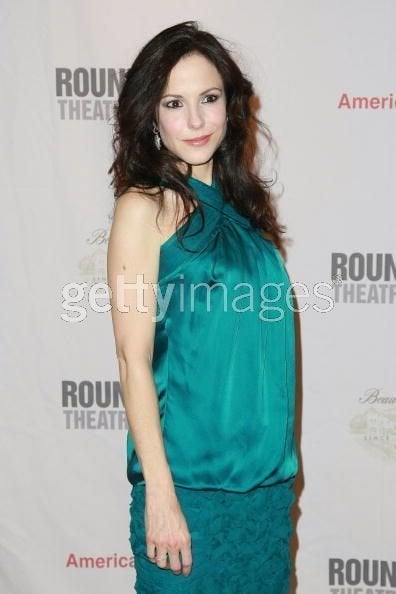 (Warning: this article contains spoilers!)
As we begin the march towards the end of the season (only two more shows after this episode), the formidable Jenji Kohan and her kohorts (sorry, kouldn't resist) have stacked the deck with interesting new characters and wily new situations for our favorite dreamy-eyed gangsta mom and her peeps. As we start to peek into Nancy's world this week, we find Esteban and Nancy in early-marriage bliss. Silas and Shane and Cesar, not so much. Like a trajectory from hell, in marches Adelita, one of Esteban's daughters from his former marriage, coming to visit papa on a break from her French finishing school. She is simultaneously brilliant, beautiful, and bored. The lines are drawn immediately between Adelita and Nancy when the girl echoes her father's disdain of breastfeeding the newborn baby (Esteban: "peasants breastfeed") and adds her two pesetas: "Studies say toxins you've ingested in your life will come out in your breast milk." Nancy, however, is determined on this point. Her baby; her breast milk; her choice.
As the Reyes casa adjusts itself around Adelita's visit, Celia and her new BFF, You're Pretty! spokeswoman Raylene meet for breakfast where Celia chews out the waitress for bringing the wrong dish; this turns Raylene on and next thing you know, she's dragged Celia's hand between her legs to show her just how exciting the scene was for her. Celia has entered a whole new world; from cosmetic sales to drug dealing and now, dios mio! she's exploring lesbianism. That's how it happens, I've heard.
Also in this week's show; Andy squires his new ladyfriend, Dr. Audra/Alanis, every which way to Sunday. After picking her up at the clinic and going from foot massage to oral sex in zero to sixty, she ends up moving in with him at the Botwin house (where he is now the lone tenant) for her safety since the right to lifers followed them and found out once again where she lives. A & A cant keep their hands off each other and are in the first flush of love.
The 420 Moment of the Week is when Doug and Dean, who've joined forces to figure out how they can get back at Celia for playing them both as fools, decide to stop smoking pot. Because he is such a constant user of cannabis sativa, Doug starts to have memory hallucinations after quitting. It's too much for him and they both go back to their juvenile habits, waking up from a stoner nap with silly drawings all over their foreheads, and staring straight into Isabelle's face. She's more than had it with mom too, and decides to ally herself with their cause.
Nancy establishes an uneasy truce with Cesar since they're both now on the same team -- Team Esteban -- and in order to get Guillermo back into a position where he can fulfill her assignment of rubbing out Pilar, Cesar arranges for Guillermo to be extradited to Mexico where, quoth Guillermo, "I'm David Blaine."
As for Nancy's boys -- Shane waxes ever more cynical about life and wanders around the house drinking beer; Silas becomes obsessed with Adelita's beauty and intelligence even as she swats him away like a fly. Nancy warns her to stay away from Silas, to which Adelita scoffs that she has a 32-year-old lover and she's not interested in a high school kid. The new Mrs. Reyes suggests that they go to lunch to get to know each other better. Adelita dismisses her with the parting line, "That's sweet of you, Nancy, but I'm not terribly interested in my father's love life."
The bliss of new marriage has ended rather quickly for La Nancy. She's been quashed by her husband's young daughter, Esteban thinks Silas isn't good enough for Adelita, Shane brushes her away when she tries to dress his arm wound, Silas storms off when she makes fun of him reading a book to impress Adelita, and the baby is rejecting her breast milk. She can't help or impress anyone. But she's still starry eyed in love with Esteban and thus and so, she goes with him to Tijuana on a day trip since he's decided he is going to run as governor of Baja, California. And Pilar's got a surprise for all; the police pull up and arrest Esteban on charges of racketeering, tax evasion, and suspicion of conspiracy. ¿qué sigue?
Weeds airs on Showtime Monday nights at 10 p.m.
Calling all HuffPost superfans!
Sign up for membership to become a founding member and help shape HuffPost's next chapter