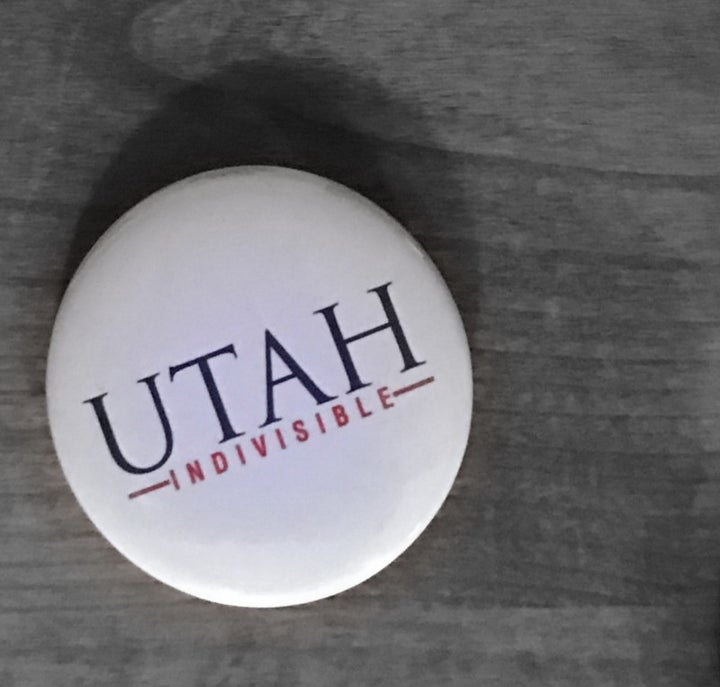 My interest was piqued. Leftist mobs? Soros-paid protesters? There just had to be a juicy story here. So I decided to infiltrate Indivisible and investigate. These "professional agitators" congregate in public Facebook groups and one was hosting a local meeting near me, in a Unitarian church of all places. Aha! I thought. Using religion as a cover for intrusive activism. Very clever people.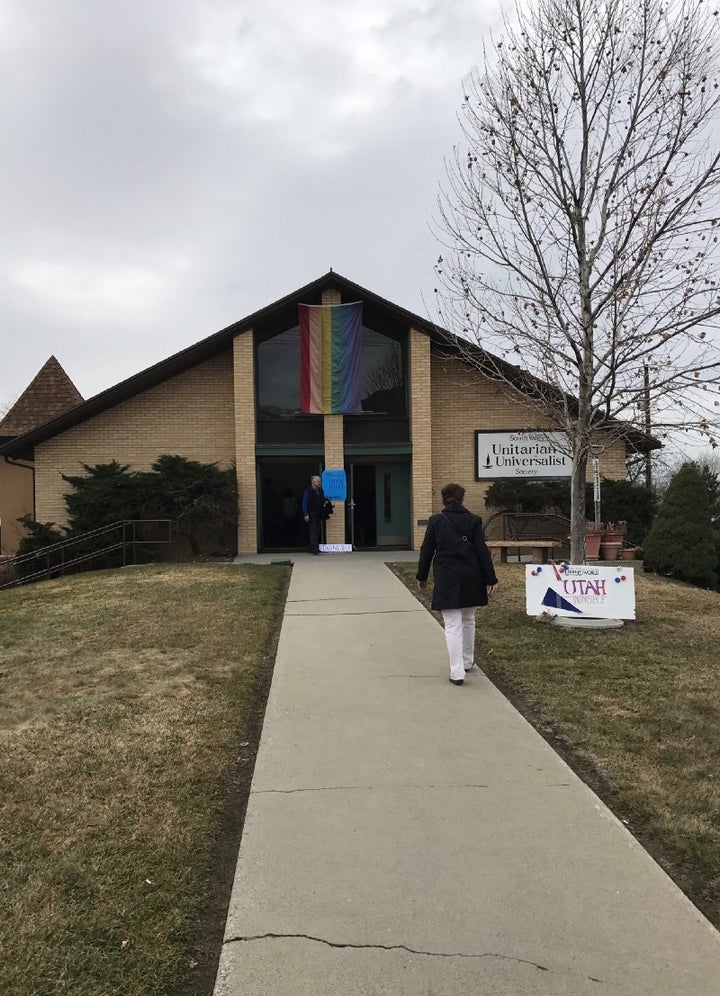 When I arrived, I drove behind the building looking for the buses that were used to transport out-of-state members. I didn't find anything but an army of crusty Subarus overflowing into the the parking lot at the Kentucky Fried Chicken next door. Probably a front for something nefarious. (Note to self: Google #KFCGate when you get home.)
It was a packed house when I arrived, but I was able to slip into a chair in the back unnoticed. I brought a bottle of San Pelligrino and sipped on it nervously. I'm blending in, right?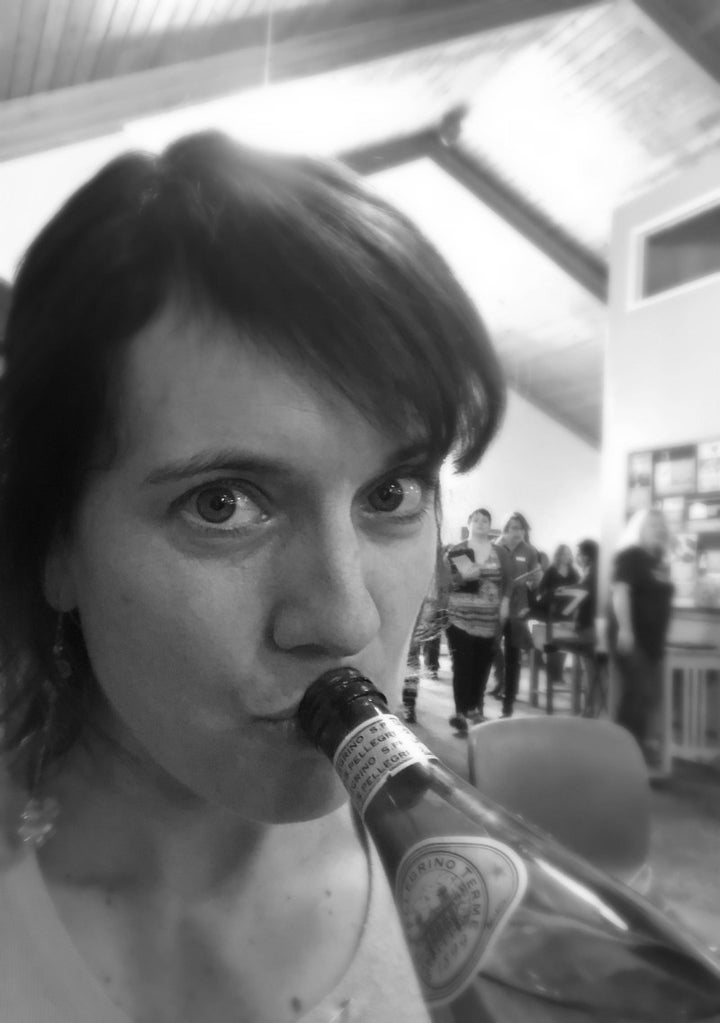 Up front, a trio of aging hippies strummed out "This Land is Your Land," while the members continued to pour in. Eventually, there were too many people and they had to open up the downstairs where attendees could view the meeting on a screen. The organizers assured everyone it was no problem. "We're live streaming the whole thing anyway," she confessed. Geesh. You all must be new to this whole secretive group thing.
Utah Indivisible's co-founder, Kellie Henderson, took the podium to welcome the overflowing crowd, introducing the bipartisan organization as one that strives for inclusion and focused political action. She claims to be a 911 dispatcher who started the now 5,000 member group with her sister, Courtney. Henderson bragged that Utah Indivisible was behind the Agree/Disagree signs distributed at the town hall to enable members to express their opinion without having to interrupt Congressman Chaffetz. I know. Disruptive with a capital "D." Don't be fooled by that respectable front, however. Courtney called on members to continue their offensive this month with a postcard blitz aimed at local representatives. So much stamp licking. And think of the paper cuts. I'm shuddering just contemplating it. Pure evil.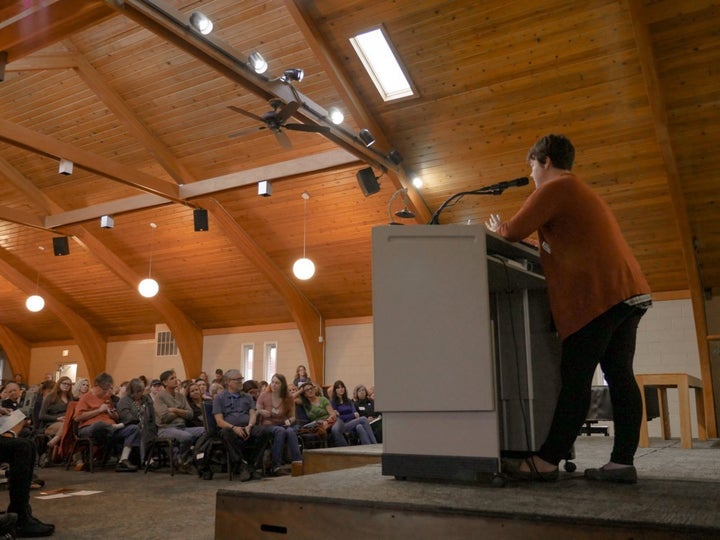 Shockingly, microphones were provided for attendees to ask questions. For professional agitators and protesters, these folks seemed strangely unfamiliar with the apparatus. Consummate actors, I assume. Ahem.
Indivisible organizers then asked for a show of hands by congressional district. When they called congressional district 3, more than fifty percent of hands shot violently into the air and a muffled snicker went through the room. I'm still not sure I got the joke.
After meeting together in smaller district committees, participants began to trickle out of the church and into the lobby. Meanwhile, I conducted my search for evidence of Soros affiliation. I did find these strange masonic symbols. Looks like evidence of a secret society to me.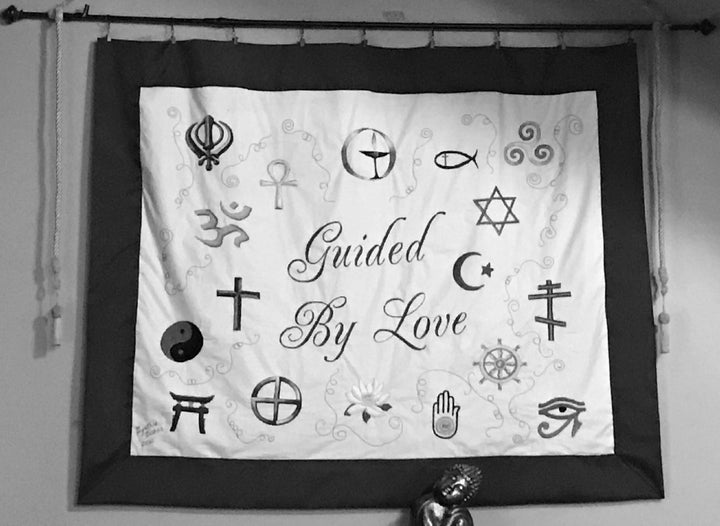 This woman seemed very confused about where her check was. Soros, if you're reading this, you really need to pay your people. And also, I have a great idea for a Kickstarter. Call me.
I escaped from my first Indivisible meeting with more questions than answers. But I'm pretty sure I deserve a medal for surviving this raucous crowd of rebel rousers.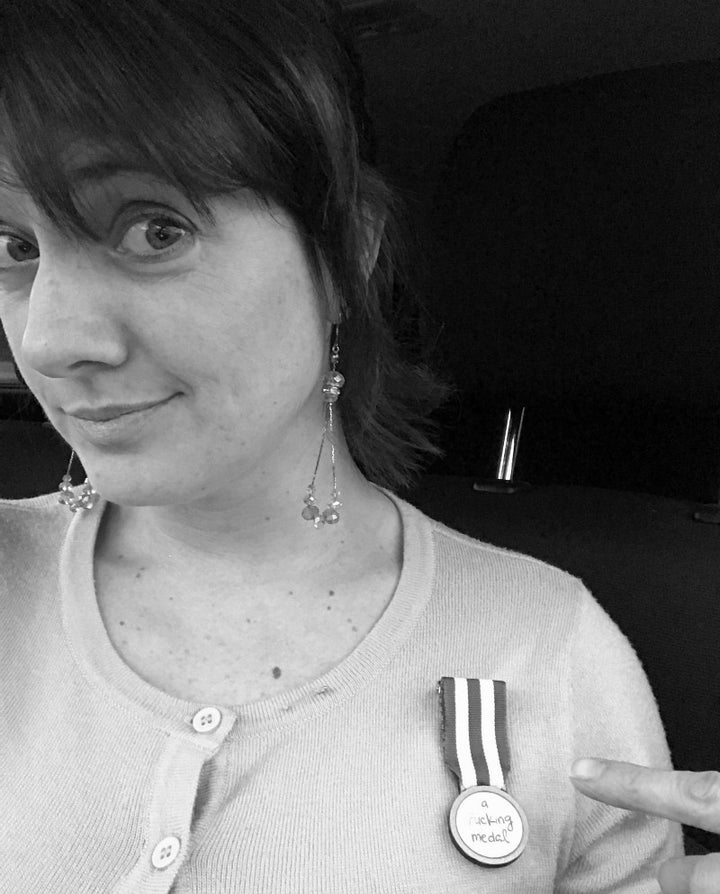 Indivisible describes themselves as an "organized resistance to the Trump agenda." If you'd like to learn more about the grassroots effort, you can visit indivisibleguide.com to find a chapter near you. Or drop into a meeting. For reals. Unlike our congressional representatives, Indivisible doesn't seem to mind uninvited guests.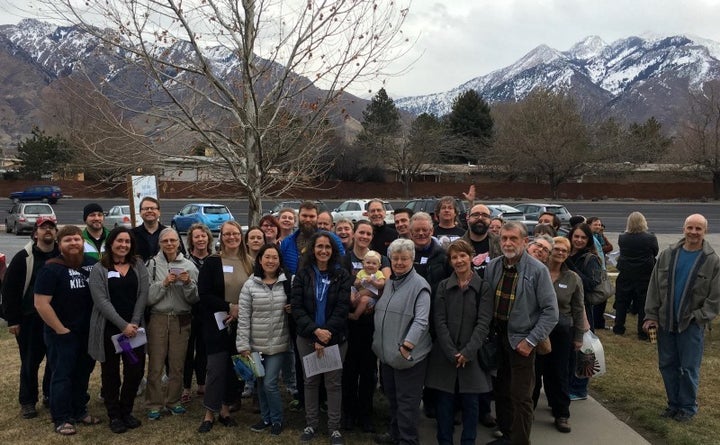 This piece was originally published on Rantt.
Calling all HuffPost superfans!
Sign up for membership to become a founding member and help shape HuffPost's next chapter
BEFORE YOU GO