Iceland is a magical, mythical country that instantly conjures up images of ponies, waterfalls and gorgeous landscapes.
But ponies don't generally come cheap, and for years I thought of Iceland as this dreamland that I'd get to "one day" when I had "enough" money.
This week I had the opportunity to reaffirm what I've always actually known: traveling to Iceland (or anywhere) doesn't have to be expensive -- you just have to be open, flexible and able to jump when you find a good deal.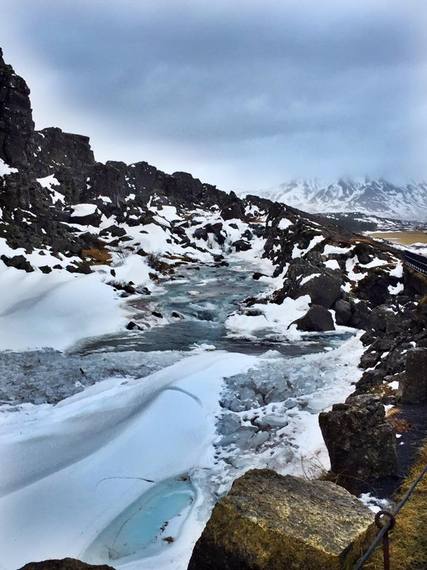 Last Sunday I was having brunch with a friend when I brought up how badly I've wanted to go to Iceland, so that evening I decided to start searching for flights. I started with WOW Air, who offer $99 one-way flights to Iceland from Baltimore and Boston, which are both a 4-hour bus ride away from my home base of NYC.
I figured I'd go in March, when the weather would be a little warmer but the northern lights would still be visible -- until I found a ticket for $248 (before taxes and fees) round trip, leaving the next day.
Buying a ticket to travel internationally for a flight that leaves the next day feels a little irresponsible -- like you're doing something reckless and rash and someone's going to stop you from actually getting on the plane -- but I went for it anyway.
I planned a four-day adventure (which really ended up being more like three days as one day is just travel) but it gave me enough time to do some sightseeing and get a feel for the country. Best of all? The entire trip cost me less than $600. Here's how: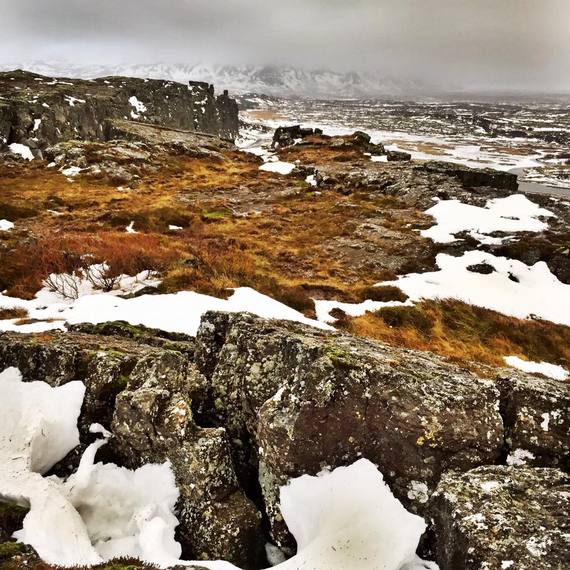 Flight: I was able to score two $99 one-way tickets through WOW airlines, flying in and out of Baltimore to Reykjavik. Since WOW charges you for everything, I took only a small backpack to avoid a $29 pre-booked carry on luggage fee ($48 if you don't pre-book this and just arrive to the airport.)
If you're flying on WOW -- limit your expectations. The plane itself is totally standard as far as space and layout goes and the crew is kind and attentive, but they make up for their discounted airfare by charging for everything. I was slightly horrified when I asked for a glass of water, only to find out it was $3. Oh, and they don't feed you. Know before you go!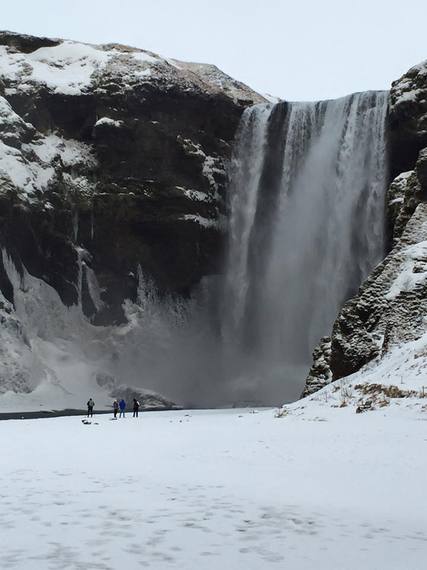 Accommodation: I decided to get back to my traveling roots and stay in a hostel, because I wanted to stay in a place that gave me a chance to meet other people. I also knew my schedule was pretty packed, so I'd mostly just be back to sleep. I stayed at Hlemmur Square in an all-female 12-bed dorm room, though only four people were ever staying in the room with me. The cost for this was roughly $20/night.
If dorms aren't your thing, Hlemmur Square also has private hotel rooms you can check into.
Food: The hostel is conveniently located in the heart of the city, and what's more, right across the street from a grocery store. So, I went and bought myself some milk + cereal to keep in the hostel kitchen, which I had for breakfast each morning.
Unfortunately, the food in Iceland isn't all that cheap. Most days I was out on tour and when I was, we stopped in convenience stores and chain restaurants, and even those weren't very wallet-friendly.
All in all I spent about $60 on food, which is more than I expected seeing as I was eating about as affordably as I could.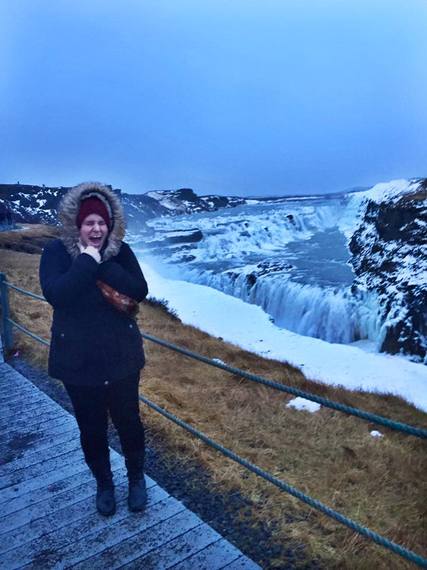 Tours: As soon as I booked my flight to Iceland I got word that the country was having its worst winter weather in 25 years -- of course! -- and that the height of the storm was going to hit the day I flew in.
My dreams of traveling the country with a rental car and a sleeping bag were dashed so I knew I was going to be taking tours to get around.
I booked two tours through Extreme Iceland: a Golden Circle tour that would pick me up right when I landed, and a glacier hike for the following day.
Extreme Iceland gave me a great deal on tours after I emailed them frantically saying, "I just booked my ticket to Iceland for tomorrow, help!" but in general, I found their tours to be relatively affordable at around $150 per 8-10 hour tour. And they were great!
The first was a full 14-hour golden circle tour of some of Iceland's most popular sights, with a northern lights tour built in at the end.
The second day tour took me to the stunning landscape of South Iceland. And, after seeing two waterfalls, hiking a glacier and visiting Iceland's black sand beach, the northern lights came out to put on a show for us.
On my third day I went to the Blue Lagoon on my way to the airport, which left me feeling nice and relaxed for my flight.
It was, to sum it up, the best trip ever.
All in all? Here's a rough breakdown of what it cost me (minus taxes, fees and gratuities):
Flights: $248
Hostel: $40
Food: $60
Tours + activities: $200
GRAND TOTAL: $548
It was an incredible adventure, and one that you should definitely put on your list.
Also, how amazing is it that we live in a world where we can wake up and go to a different country, if we so choose?
Have you been to Iceland? What were some highlights for you?