I have been getting quiet encouragement to share more about attending Congressional committee and subcommittee hearings about the Affordable Care Act (Obamacare). I started attending and live-tweeting these meetings since President Trump threatened to repeal the ACA.
Congressional committees are small bodies tasked with gathering information about a specific issue. For example, one committee meeting I attended was about stabilizing the individual health insurance market. Senators or representatives make up the committees. Witnesses are called to give expert testimony.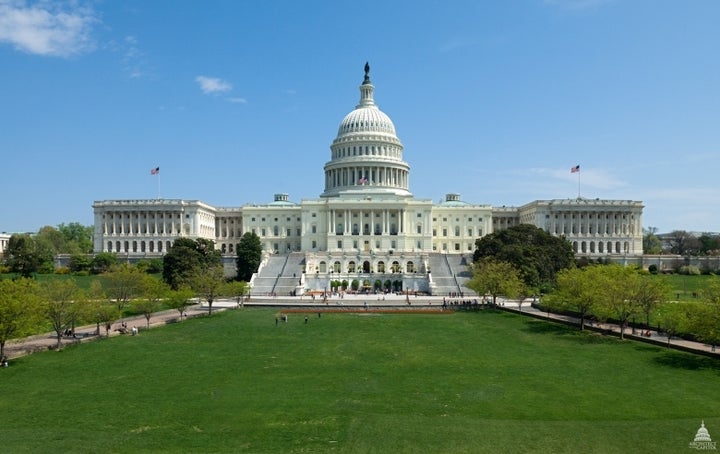 I would encourage anyone who can to do it. Many meetings are open to the public. Getting there a little early is good especially when the topic is contentious. There was a line to get into all three meetings I attended. At one, people were turned away. The room was full.
Do not be intimidated. I found that in time, good people become very disillusioned with Washington, and stop giving a damn about political cock-strutting. Insisting that politicians work to make policies that really work for people happens in minds and hearts. Political grandstanding becomes unbearable. Politics is sloppy. So we slog through to reach our goal, which, for me, is universal access to healthcare. If you really want to know what long-term exposure to ego-driven politicians does to you, watch cameramen (and women). Every single one is savagely unimpressed.
First off, DC grandeur in the Capitol area is matched only by the power vibe that blows out of the palatial buildings. The vibe is so strong, almost sexual. It reminded me of an observation I made five years ago when I spent the better part of five months in DC advocating for healthcare reform: Power is intoxicating, and some of these people are addicted to it. How is that good for people when egos are being served?
I used the ladies room a couple of times in the Dirksen and Rayburn buildings, and marveled at the buffed marble, immaculate cleanliness. Security is omnipresent but not overbearing. I was surprised to see the street in front of the Senate office building blocked off to traffic. Armed security stood at Capitol South Metro exit, scanning everyone coming out of the station. This was new since the last time I spent time in DC in 2012. (Or new to me, perhaps?) I thought it appropriate. I thought about all these well-greased systems working so perfectly to serve Congress. How is it the American people don't have such systems – like one for accessing healthcare?
At every one of the three committee meetings I attended, the Republicans used the opportunity to soliloquize about the ACA's great failures — not every Republican but enough, perhaps the leadership's designated attack dogs. "What the hell is this??? 2012 redo? All crap. You guys won. Play your hand," I thought. Propaganda over facts sent fire up my spine. "That's it, I've had it. The sign is going up." I got a warning from security.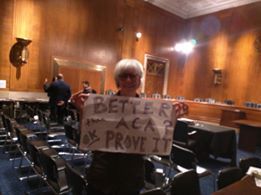 If one is thinking of making a point by ignoring security's first warning, there may be something to be gained by taking a verbal stand with a sign, and then getting thrown out. (Purely my own opinion.) The representatives will see you, and everyone at the hearing will see you. They will know that if you are willing to break the rules to be heard, you must represent what millions in this country are feeling. I did not feel the need to get thrown out since I felt I was making more headway by live-tweeting.
Wearing a tee shirt with a message painted on it is a good way to make a point. People I surveyed seemed to think this was OK. I will do this next time. My friend wore a surgical mask, and a headband with a message to support "Obamacare." She was not hassled. She was very visible to the committee.
If I wanted to know something, I asked the person next to me. People taking notes on laptops seem to be pretty knowledgeable. I hesitated asking for help. They were so engaged. But, hey. Power through.
At the first meeting I sat next to a really nice guy who told me he's been to a ton of these hearings. He was getting info for a client who was interested in the subject matter. "How lucky was I to be sitting next to him!" I thought. Since I was live-tweeting, I wanted to be sure I was getting the representatives and witnesses names right.
My new friend helped me out a lot. I know now to print out the meeting info before the meeting like committee members and witnesses' names. And take the time to find everybody's Twitter handle. Tagging representatives and senators who are speaking lets their staffs know we are there and listening. Tag people you think might be interested in what's being said. Once I tagged Sen. Al Franken on something happening, and asked him to get the heat turned down while I was at it. Have fun. These hearing can last 3 hours.
I came away from my experience thinking that live bodies at these hearings matter. Our representatives and their staffs will know we are not part of the establishment if we do not wear the DC uniform – crisp business attire. It's a good thing to stick out. It means (to me, at least) that citizens are concerned and showing up. Or, go the other route and blend in if it serves your purposes. Just being a citizen body in the audience is enough.
Feeling intimidated, and fear of the unknown are our biggest obstacles. Power through. Congress's hallowed halls belong to us, and the system honors that understanding. It's not hard for us average Joes and Janes to get a front row seat to government-in-progress at committee hearings.
In 2017 I find myself once again advocating by adding my experience and voice to the thousands standing up for the healthcare law now under assault. I continue to tell healthcare stories through my art project, Art As Social Inquiry. I am also live-tweeting Congressional hearings about the Affordable Care Act. You can find me on Twitter at @ArtAsInquiry. I want to be a body in the room so our representatives know we are listening, and we care that they act in our best interests.
In 2012 my mission was the same, supporting the Affordable Care Act, although the public action differed. I never imagined —ever — that I would end up an advocate. Or that I would have the courage to do it. And that I would have so much fun doing it. But sometimes advocating is really hard. I offer this photo journal from 2012 of my time occupying public space in front of the US Supreme Court and Capitol buildings using signs and paintings to advocate for the Affordable Care Act. Now take your stand your way.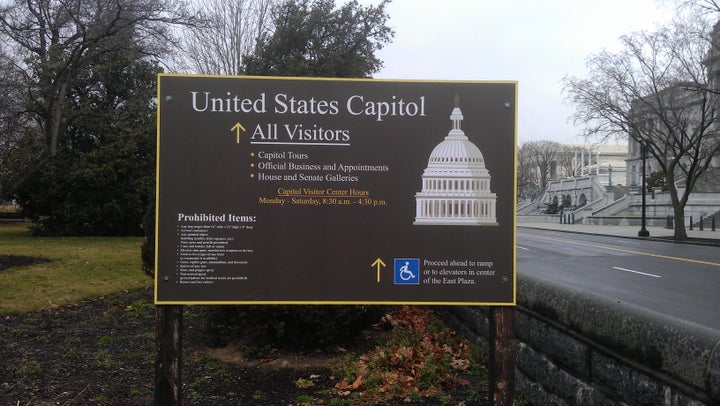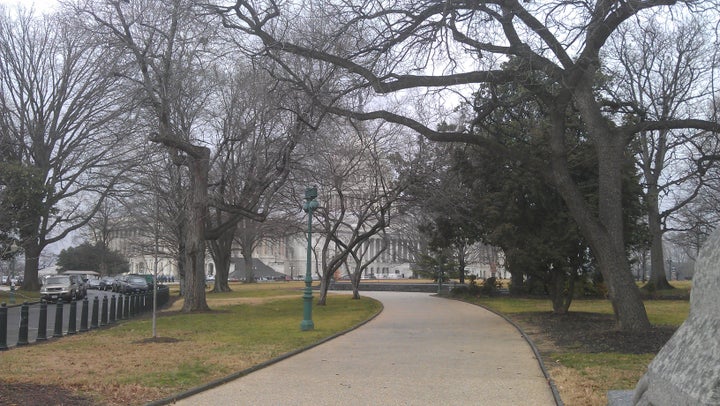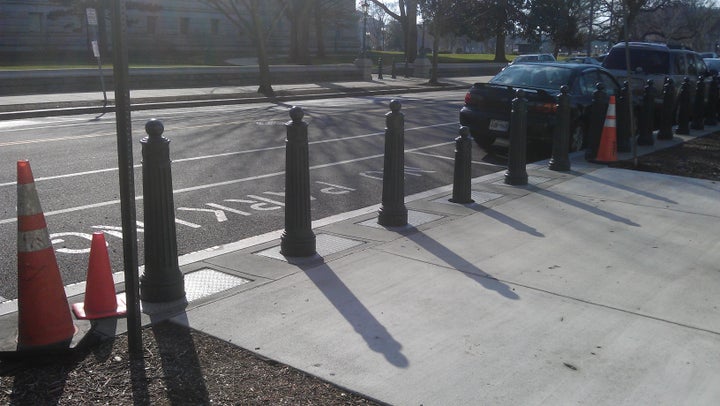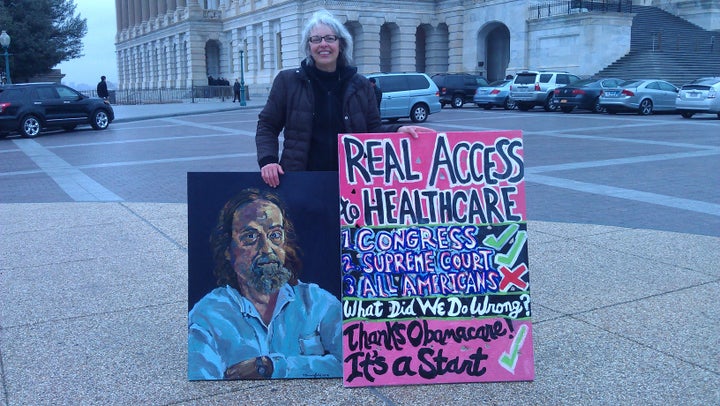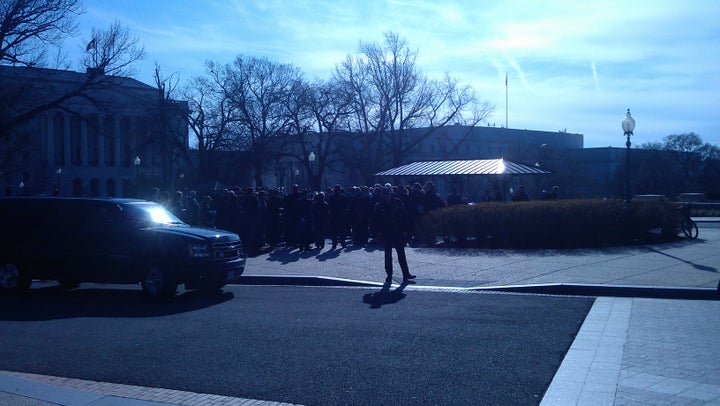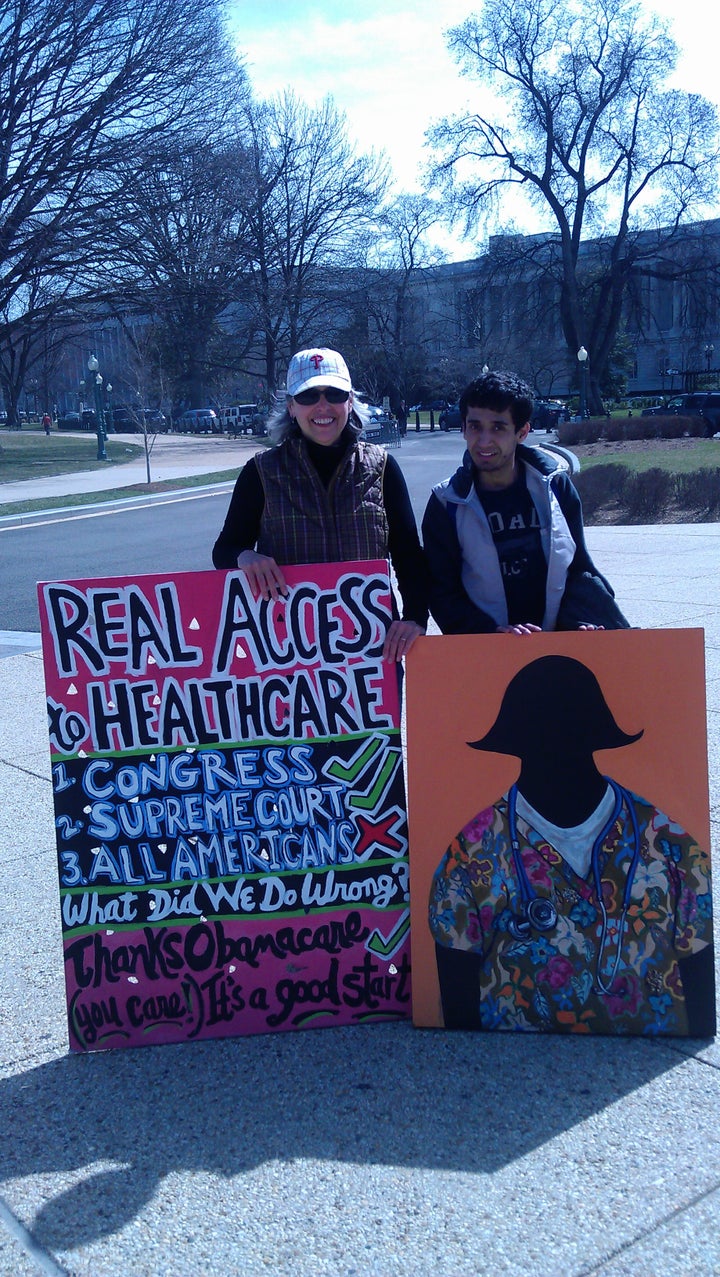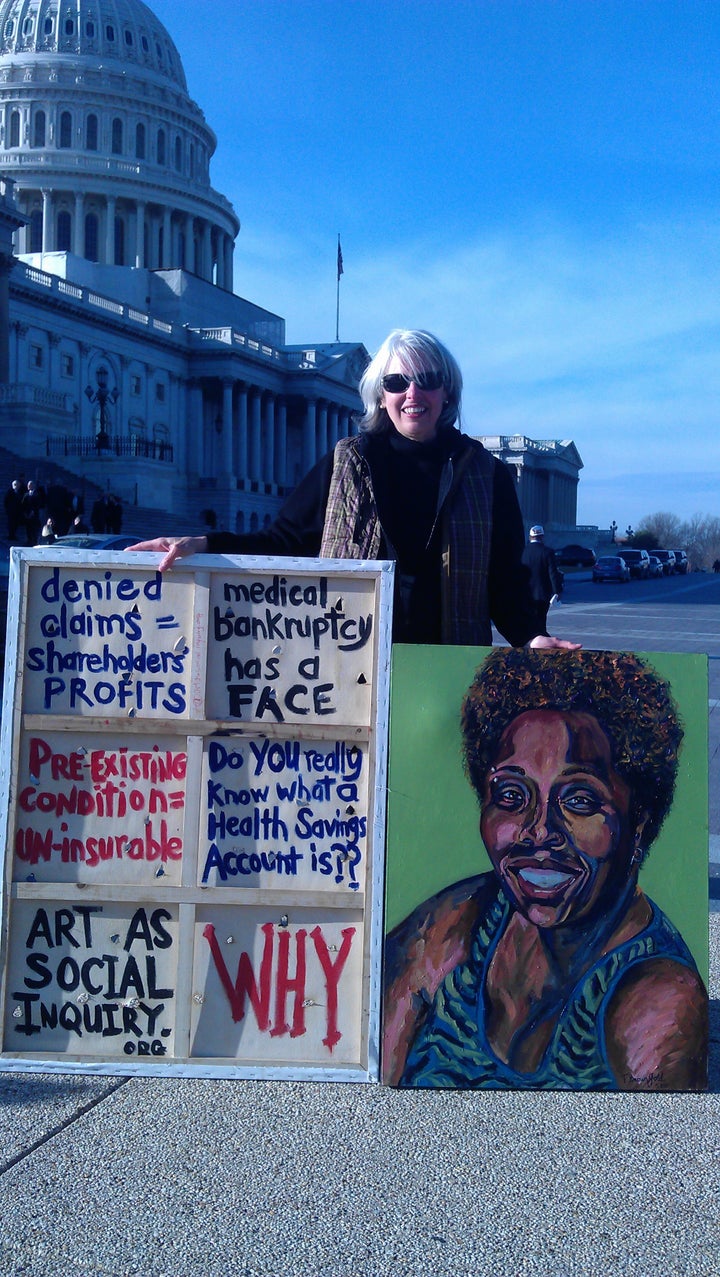 Support HuffPost
The Stakes Have Never Been Higher
Popular in the Community