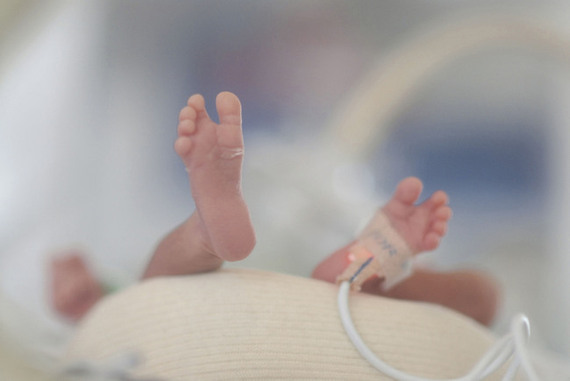 I wish they knew that I fought so hard for you. With every ounce of my being. I fought. But it wasn't enough.
I wish they knew how hard you fought too. That you didn't want to go. That your body was tired, but your soul fought hard to stay.
I wish they knew that your short little life left a lasting impression on mine. You were not my first patient loss, and certainly not my last -- but you were my first tragic unexpected baby loss and I will never forget that long and heart-wrenching night in the NICU.
I wish they knew that I can still feel the tingling in my fingers, the same way I felt it as I cut a lock of your silky brown hair for your memory box.This sensation sends shivers down my spine and packs a punch to my gut with every thought of this moment.
I wish they knew my unspoken words, my thoughts, my feelings, the things I didn't know how to verbally express as I handed you over so they could hold you for the very first and last time.
I wish they knew that every time I hear someone say your name, whether it is at the mall, playground, or grocery store, I think of you and wonder what you would be doing today? Would you like math? Would you have a favorite ice cream flavor? Would you be a dancer? A singer? Would you have sparkly light up shoes or a favorite Dora shirt? Would you love to ride your bike or play in your yard? Oh how I wish you could have experienced these things.
I wish they knew that I feel your whispers from heaven. They often come just when I need them the most. I really hope that they feel them too.
I wish they knew that you are the sole reason I am the nurse I am today. I believe my passion for NICU is driven by you. By the loss of you. You have taught me that I can be anything, learn anything, and accomplish anything, if I set my mind to it.
I wish they knew that even after all these years, my heart still hurts from the loss of you.
I wish they knew that I remember you.
That your life mattered to me.
That I will always remember you.
And that I am so very sorry that I couldn't save you.
Jodi Dolezel is a registered nurse and currently works in a single room family centered care level 3 Neonatal Intensive Care in the Charlotte, NC area. Jodi is also the president and CEO of Peekaboo ICU, where this post first appeared.
Follow Peek-a-Boo ICU on Facebook: www.facebook.com/peekabooicuRN
Follow Peek-a-Boo ICU on Twitter: twitter.com/PeekabooicuRN
Follow Jodi Dolezel on Twitter: www.twitter.com/PeekabooicuRN