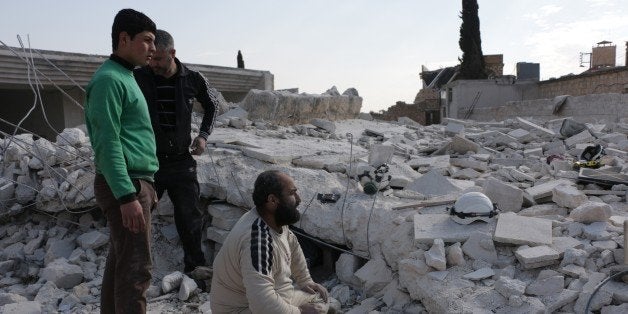 The day begins with a call from a family member.
"She is very sick and the siege has left no medicine in the town."
Later on, you receive a message from your sister, who still remains in an area under siege by the regime.
The day continues with a trip to a Syrian camp, where they literally have nothing. A women begins to bleed profusely, and trapped within the borders of the camp she cannot leave.
"Doctors only come two times a week."
What will happen to her? What will happen till Monday? It's still four days away
"We will try to stop the bleeding, and God takes whoever's time is over."
You watch as the four year old, walks across with no shoes to help his mother carry the blanket, and just think to yourself "these children are no longer children."
The child stops in front of you and smiles, you smile back and ask him his name.
In an area with no communication, a mother gives you a small piece of paper with a phone number on it.
"Please let my family know I'm alive."
You smile and put the paper in your pocket for later.
On the drive back, you begin to think how the engineer, the teacher, the farmer reached this point. You think if they ever thought they'd reach such a point.
Thinking too much, you decide to sleep.
You receive a phone call from your friend.
They're crying, they just lost someone.
You listen to them trying to calm them down.
You look to the clock it's 12 a.m.
You open Facebook to read the news, only to hear of another 100 dying under airstrikes.
You scroll down, pictures of people starving from areas under siege.
You decide to close the page, enough news for the day.
You close your eyes and realize.
You didn't let a single tear drop.
Calling all HuffPost superfans!
Sign up for membership to become a founding member and help shape HuffPost's next chapter