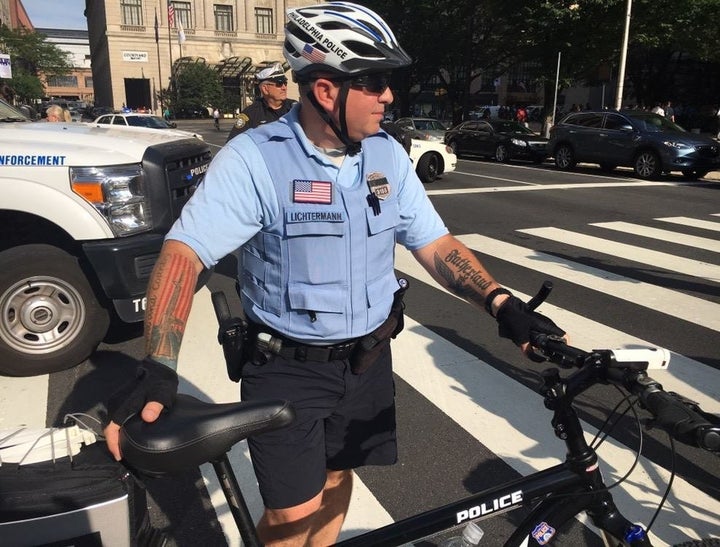 A Philadelphia police officer is coming under fire because of photos that show him sporting what appear to be Nazi-style tattoos.
On Wednesday, Philly resident Evan Parish Matthews posted photos on Facebook of the officer, Ian Hans Lichtermann of Northeast Philadelphia's second precinct.
The pictures of Lichtermann show what appears to be part of the official insignia of Adolph Hitler's Nazi Party on the left forearm: an eagle with outstretched wings, topped by the word "Fatherland." It is not clear if the tattoo includes the insignia's enwreathed swastika at the bottom, which cannot be seen in the photo, according to PhillyVoice.com.
Matthews said the photos were taken July 28 at a Black Resistance March in the city.
Matthews urges people to call police headquarters to inform them that "employing a police officer with a white-supremacist, Nazi tattoo is unacceptable."
The post has been shared more than 7,500 times.
Thursday afternoon, the department released a statement on its Facebook page:
"The Philadelphia Police Department is aware of the image being displayed and circulated on social media. The post and photograph of the officer with tattoos displayed on his forearms was brought to our attention this morning, and we have forwarded it to internal affairs for review.

"Currently, the department does not have a specific policy regarding the wearing /displaying of tattoos; however, the department will quickly move to assess and determine the appropriate policy moving forward.

"The Department does not condone anything that can be interpreted as offensive, hateful or discriminatory in any form. This is a very sensitive topic for both the citizens that we serve as well as the officers providing service to the public. We must ensure that all constitutional rights are adhered to while at the same time ensuring public safety and public trust aren't negatively impacted."
Philadelphia mayor Jim Kenney released his own statement on Thursday in which he said the tats were "incredibly offensive."
He's also been deleting his social media accounts, including Instagram and Flickr, according to The Daily Dot, which discovered Lichtermann's handle was "Panzerhund0311," a reference to the Nazi Panzer tanks used in World War II and the 0311 Marine infantry code for a rifleman.
According to payroll records obtained by Philly.com, Lichterman joined the police department in April 2000, left in August 2002 and then returned in May 2003.
Lichtermann is getting support from at least one person: John McNesby, the president of his police union.
"I've seen [the tattoo photo]. It's an Eagle. Not a big deal," he told Philly.com by text.
McNesby added: "I see people with panthers on their arm. Doesn't mean they are black panthers. People with crosses on arms doesn't mean they dislike any other religion."
Storyful.com contributed to this story.
Related
Before You Go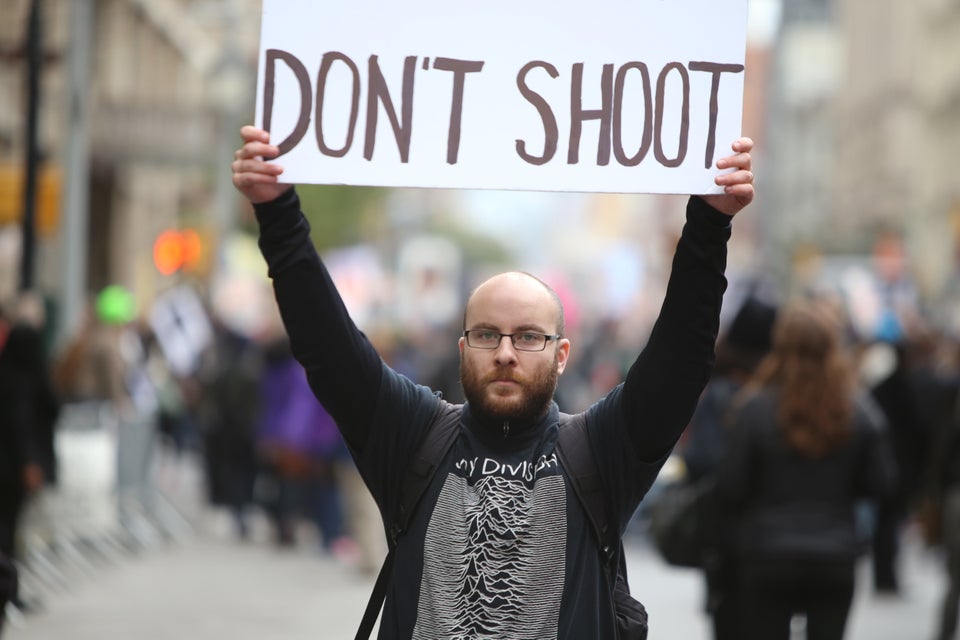 Police Brutality
Popular in the Community