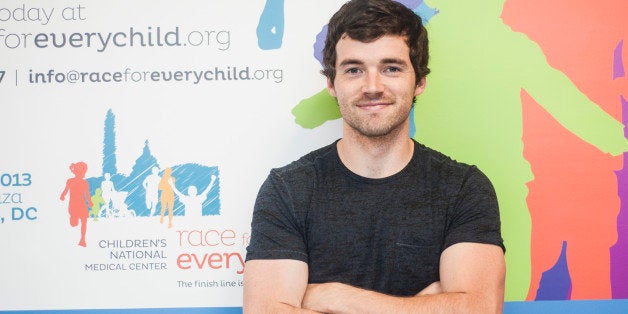 Reprinted with permission from "STARRY EYED: 16 Stories that Steal the Spotlight" © 2013, Edited by Ted Michael & Josh Pultz, Running Press, a member of the Perseus Books Group.
I remember the exact moment I decided acting was my life's passion. This epiphany, if you one could call it such, came out of someone else's mistake.
I was a senior in high school, and had already auditioned for several colleges and acting conservatories, but I was still a little uncertain. I had been performing throughout high school, loved doing the work, and was reasonably talented, but could I actually do it for the rest of my life? Did I have what it takes?
The show was "How to Succeed in Business Without Really Trying," and I was cast as Mr. Biggley, a crotchety older man who runs the World Wide Wicket Company. I forget the exact point in the story, but in one performance the actress playing Rosemary, the young love interest, completely missed her entrance, leaving myself and the other actress onstage with nothing to do. In that moment, having never taken an improv class and without even being conscious of my actions, I started making up lines.
Something going wrong in a show is never fun. And trying to cover for someone else's mistake can be heart-wrenchingly nervous. Would people think I was the one who messed up? Would they be weirded out? Would the director be upset with me? But "the show must go on." At that moment, keeping the audience entertained was all I could focus on — not whether I was scared or anxious about what might happen next. I remember referencing the other actor onstage. Then, seeing she was terrified and completely lost as to what was going on, I made some crack about her and being deaf for some reason. The audience lost it.
Finally, Rosemary walked out, also completely bewildered as to where I was in the script, and I covered that as well. We broke into song and dance as one is wont to do in a musical, and then Rosemary exited. In doing so, the door she left from came off its hinge, swaying awkwardly, revealing all of the other actors getting ready to come onstage for their entrances.
I made some comment about budget cuts, told the people standing in view of the audience to get back to work (I was playing their boss after all...), and slammed the door into place. The audience laughed and applauded, which startled me since I was used to applause at the fall of the curtain. The scene ended, and I left feeling something I couldn't articulate. To this day I don't know what I said, or even if what happened was any good. In that moment though, I got the certainty I needed: I was an actor.
It's not the applause, the laughter, nor the praise, (in fact, I've mostly received the opposite of praise). It was the alive-ness. I know that's not a word, but that's what it is. Danger, excitement, connectivity, the moment, and what comes out when those things are combined. Just throwing myself out there. That's why I do it. It doesn't matter if I'm brilliant, terrible, ugly, beautiful, happy, or sad. It's getting out there anyway and knowing it will turn out as it should.
Ian Harding is an American actor whose work can be seen in several films and television shows, most notably on ABC Family's "Pretty Little Liars" as Ezra Fitz. He attended the Carnegie Mellon School of Drama, and would like to thank his friends Ted Malawer and Nic Cory for their totally unfounded faith in his talent. Along with his above anecdote, Ian would like to add that he is still learning the ins and outs of show biz, and would encourage the reader to remain forever a curious student.
Related
Before You Go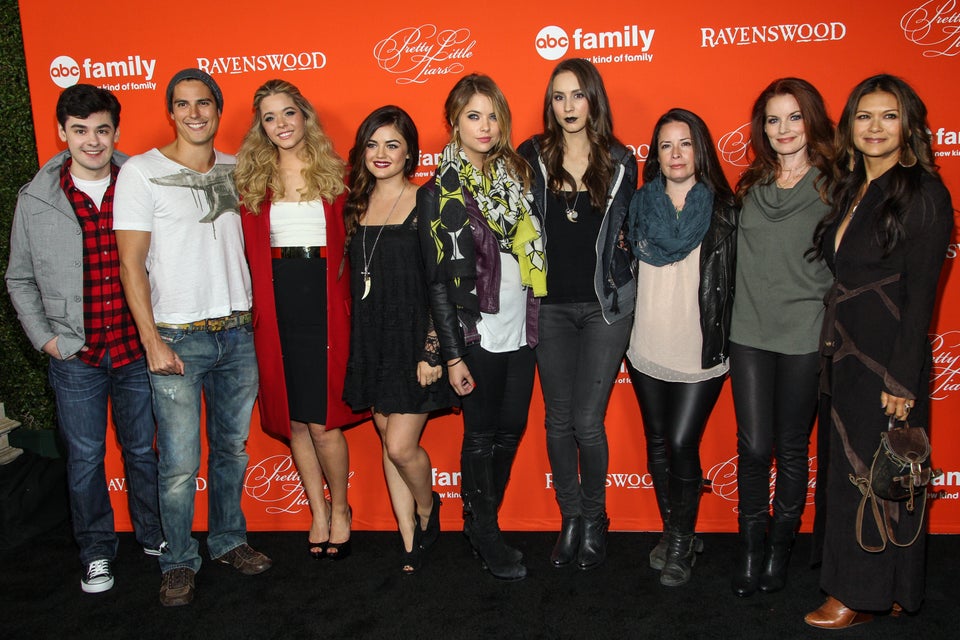 'Pretty Little Liars' Cast Photos
Popular in the Community