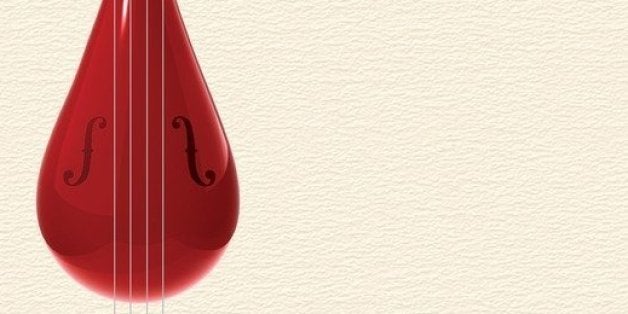 The Children Act
by Ian McEwan
Nan A. Talese/Doubleday, $25.00
Published Sept. 9, 2014
The Book We're Talking About is a weekly review combining plot description and analysis with fun tidbits about the book.
What we think:
The epigraph of Ian McEwan's latest novel, The Children Act, offers some hint of what lies within its pages -- especially for non-British readers less likely to be familiar with the titular piece of child protective legislation: "When a court determines any question with respect to … the upbringing of a child … the child's welfare shall be the court's paramount consideration. --Section 1(A), The Children Act, 1989." These few but weighty words insinuate themselves throughout McEwan's tale of a family court judge, Fiona Maye, who must decide the fate of a 17-year-old Jehovah's Witness who has refused vital blood transfusions due to his faith.
The facts of the case contain sufficient complications to make the question of the child's welfare treacherous to determine; Adam is 17, nearly 18, and in a few months he will be able to make his own medical decisions. He insists that his choice is informed and based on deeply held personal beliefs, not those of his parents and church elders, though they support him. Is it really the case that he must be protected from a judgment he could freely make were he only a few months older?
Further complications arise, however, when it comes to Fiona -- for while the child's welfare must be her paramount consideration, judges, McEwan reminds us, harbor personal considerations of their own. Fiona's beloved husband, Jack, has recently blindsided her with a demand that he be allowed to pursue a extramarital fling -- "one big passionate affair" -- before he's too old to enjoy it. Baffled, furious and unwilling to examine her own role in her marital breakdown, she retreats into her new, suddenly high-profile case. The medical situation is critical; Adam needs transfusions within mere days to supplement his leukemia treatment, which is destroying his blood supply. Fiona, eager for a distraction as well as additional facts on which to base her decision, takes the unusual step of visiting Adam in the hospital herself. Her visit sets more in motion than she could have anticipated, coloring her decision as well as creating a strange bond between her and the bright, intense young man whose future she's helping to decide.
McEwan has gone on the record against hefty novels, remarking on BBC's Radio Four Today that "Very few really long novels earn their length." But The Children Act seems to suffer from the opposite failing, suggesting he may be too enamored with brevity. With such a morally and ethically complex subject, and characters in such internal turmoil, the denouement seems almost perfunctory at points and leaves one wishing for more. Though Fiona is a woman in crisis whose suffering surely changes the course of the novel, McEwan allows her to hide behind the dry, legalistic framework of family law, never fully delving into how much her decisions rest on established law and how much they're simply justified by it.
Wishing for more, however, is an experience common to readers wrapping up a finely written, engaging read. The Children Act might rush through its own final acts, but what's there remains frequently poignant, challenging, and lyrical.
What other reviewers think:
The Washington Post: "McEwan, who's spent more time on the Booker shortlist than in church, has produced a svelte novel as crisp and spotless as a priest's collar."
The Independent: "The Children Act shares the virtues of its heroine -- and, you might argue, some of her strict-tempo limitations too."
Who wrote it?
Ian McEwan has written 15 books, including Atonement, Solar, Saturday, and On Chesil Beach. His novels The Comfort of Strangers and Black Dogs were shortlisted for the Booker Prize, and he also wrote Amsterdam, which won the Booker Prize. His short story collection First Love, Last Rites won the Somerset Maugham Award.
Who will read it?
Of course, fans of McEwan, a bestselling writer. Readers who enjoy descriptive, carefully crafted prose and fiction that plumbs the mysteries of the legal system.
Opening lines:
"London. Trinity term one week old. Implacable June weather. Fiona Maye, a High Court judge, at home on Sunday evening, supine on a chaise longue, staring past her stockinged feet toward the end of the room, toward a partial view of recessed bookshelves by the fireplace and, to one side, by a tall window, a tiny Renoir lithograph of a bather, bought by her thirty years ago for fifty pounds. Probably a fake."
Notable passage:
"Welfare, happiness, well-being must embrace the philosophical concept of the good life. She listed some relevant ingredients, goals toward which a child might grow. Economic and moral freedom, virtue, compassion and altruism, satisfying work through engagement with demanding tasks, a flourishing network of personal relationships, earning the esteem of others, pursuing larger meanings to one's existence, and having at the center of one's life one or a small number of significant relations defined above all by love.
"Yes, by this last essential she herself was failing."
Rating, out of 10:
8. Though tantalizingly brief and somewhat coldly legalistic at points, The Children Act is lovely, pensive novel that reveals the frailties of human faith and the human justice system.
Calling all HuffPost superfans!
Sign up for membership to become a founding member and help shape HuffPost's next chapter