Well here's something you don't see every day: Sir Ian McKellan took the stage earlier this week for the annual Only Make Believe on Broadway charity gala and, as part of his performance, stripped down to his tighty-whities.
McKellen ran on stage dressed as a marathon runner, Page Six reports, then took off his gold shorts to reveal his unmentionables.
Befitting the 74-year-old's humorous nature, his undies had his "Lord of the Rings" character Gandalf printed on the back, along with the saying, "You Shall Not Pass."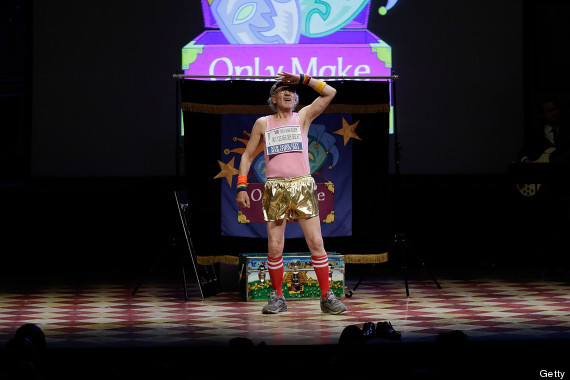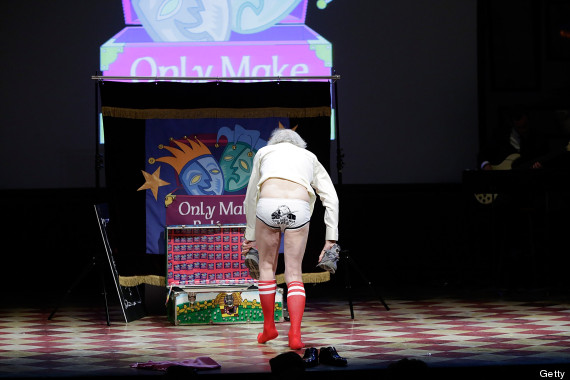 Before You Go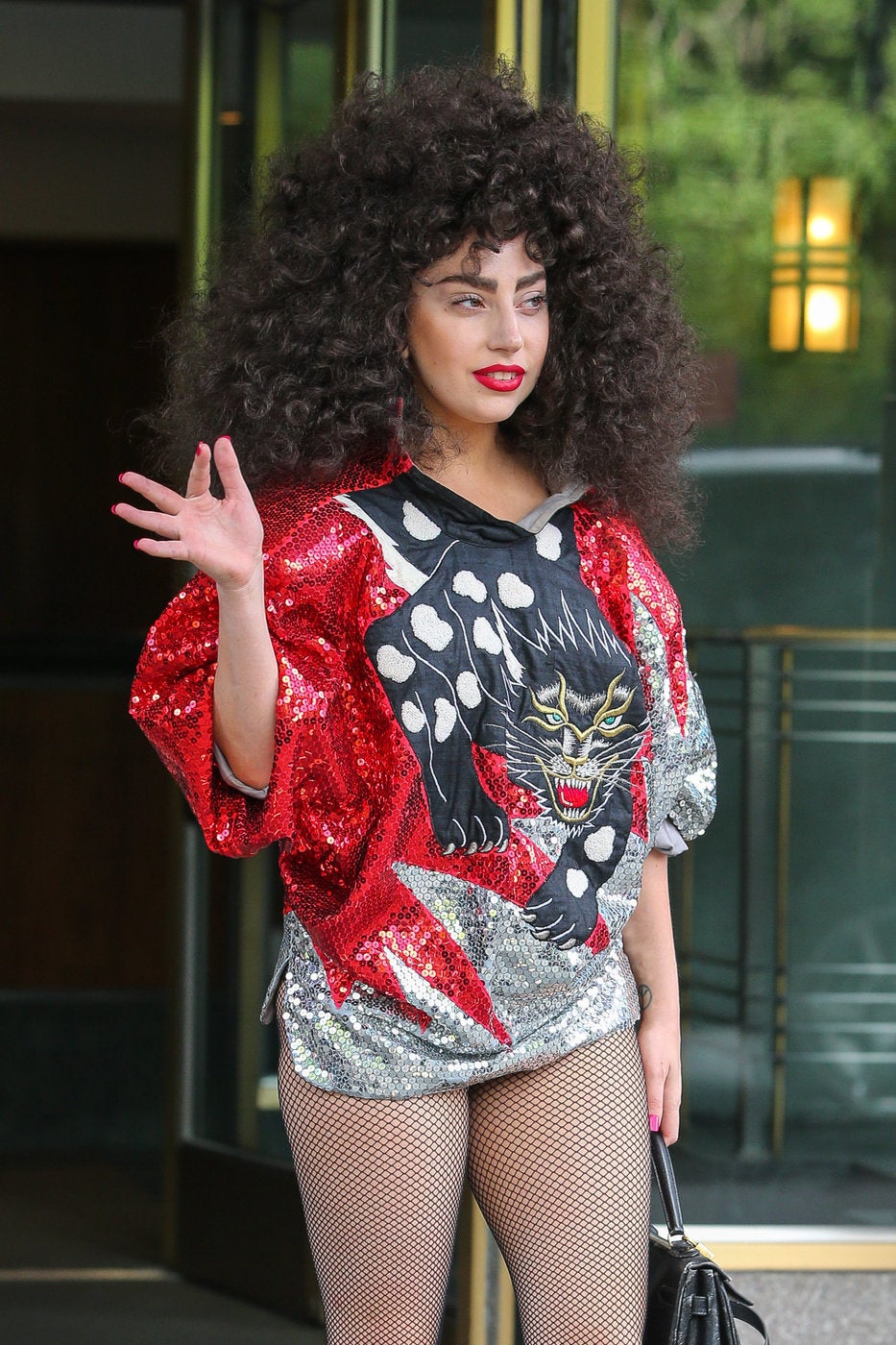 Celebrity News & Photos
Popular in the Community