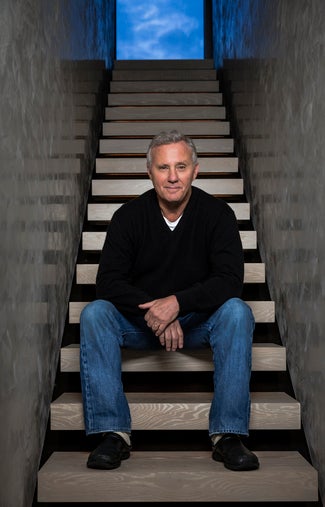 Ian Schrager's trendy office in New York's Greenwich Village is bustling with activity on a humid, late September morning. The phone rings non-stop. Meetings run overtime. And construction outside his office building puts an enthusiastic environment on edge.
Interestingly, Schrager, the entrepreneur who conceived and co-owned Studio 54 in the '70s and then redefined the hotel industry in the '80s, appears relaxed. Dressed in jeans and a gray henley with Adidas, Schrager looks youthful and is filled with more energy than half the men his age. At 71, Schrager is still driven to create. He says his constant need for reassurance that he is doing a good job keeps him striving for perfection.
"I still crave the next challenge," Schrager says. "It's not the financial reward that drives me. I think, 'What's the next thing I can do to blow everybody away?' Entertainers on stage love the adulation. For me, it's very personal and very private."
Schrager's current challenge is Public, a hotel in New York's Lower East Side that opened in June. Schrager calls Public the most important idea he has ever had and says it may be the best hotel he's ever done. With rooms at an affordable rate--starting at $150 a night--Schrager says with Public he wants to create a one-of-a-kind experience that lifts spirits and makes hearts beat faster.
"I want people to feel they are part of something special in Public," Schrager says. "Luxury before was for a small group of people. You don't have to be rich to have a luxury experience."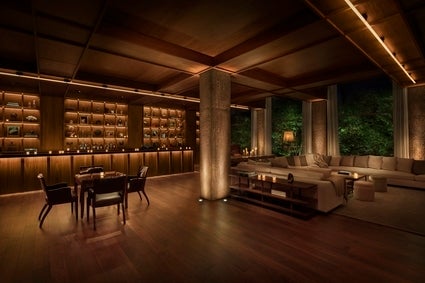 If anyone knows how to create an experience, it's Schrager. Growing up in Brooklyn, Schrager went on to study law at Syracuse University because, as he says, he really didn't know what he wanted to do. In the early 1970s, Schrager became fascinated by the nightclub business after seeing people waiting in lines to get into clubs.
"That was a fascinating time in New York. Everybody was going out. Nobody had anything to lose. It wasn't dominated by a bunch of wealthy, Wall Street guys. It was a different city," Schrager says.
In 1977, Schrager and his best friend and business partner, Steve Rubell, opened the famed Studio 54 in New York City. It was one of the biggest, most-celebrated nightclubs of all time. For all who stepped through the now mythical velvet rope, an adult playground waited. On any given night, Studio 54 attracted entertainment A-listers including Andy Warhol, Liza Minnelli, Truman Capote, and Diana Ross.
In the pre-AIDS era, inhibitions ran wild as clubgoers partied the night away. Forty years later, the legend of Studio 54 remains at the forefront of pop culture, and Schrager's memories are still as vivid as a disco ball.
"It was the human ideal of having complete freedom," Schrager says. "I think when you went to Studio at night, it was the closest you could come to having complete freedom. You felt protected. Everyone was experimenting. That idea of complete freedom is something we all dream about."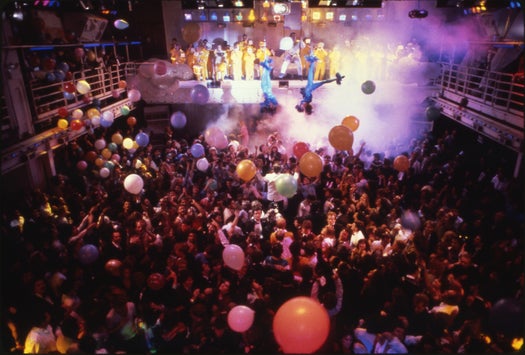 In 1980, freedom ended for Schrager and Rubell when they were sent to prison for tax evasion. Embarrassed by how it all ended, Schrager says for the longest time Studio 54 was something he wanted to bury. Schrager says only after being pardoned by President Obama this past January, has he been able to have closure. Embracing and reclaiming his legacy, Schrager recently released a book on Studio 54 with a slew of photographs and personal stories.
After serving 13 months in federal prison, Schrager and Rubell turned their attention to the hotel industry. In 1984 they opened Morgans, introducing the concept of the boutique hotel. By the late 1980s, the duo was the largest private hotelier in New York. But for Rubell the party once again came to end. In 1989, at 45 years old, Rubell died of AIDS.
Rubell's death was one more heartbreak for Schrager. At 20 years old, he lost his father to cancer. When he was 25, his mother died of a heart attack. Through each tragedy, Schrager picked himself up and pressed on.
"If you lose enthusiasm, you lose it all," Schrager says.
Schrager's thirst for life remains intact. He says he has a good marriage and calls his five children, ranging in ages from 7 to 22 years old, his proudest achievement. Schrager says he doesn't expect his children to follow in his footsteps, but he does insist they work hard. "They have to contribute," says Schrager. "They don't have to be motivated by money, but they have to make some kind of contribution or they won't enjoy life."
As Schrager sits in his office with photographs from his past and present surrounding him, he reflects on what he'd say to his 30-year-old self who opened Studio 54.
"I would say, enjoy the success more. It's been a wild ride. It's taken me down a lot of unknown paths," Schrager says. "There is no destination. It's just a trip. Make sure you enjoy it."
Calling all HuffPost superfans!
Sign up for membership to become a founding member and help shape HuffPost's next chapter