Surveillance footage was released Thursday showing a Louisiana jail guard attack an inmate, seemingly without provocation
The inmate appears to be looking forward, with his hands on his head, when sheriff's deputy David Prejean grabs him from behind and throws him to the ground. Prejean then proceeds to punch and kick Robicheaux, who does not appear to be resisting, while the deputy's dog bites him in the arms, legs and torso.
The three-minute video, recorded on Dec. 6, 2012, was only recently viewed by jail officials, after it was subpoenaed during a federal grand jury investigation into the alleged abuse of inmates at the jail.
Iberia Parish Sheriff Louis Ackal reportedly fired Prejean after viewing the footage.
Robicheaux denies any wrongdoing and told The Advocate he has no idea what prompted Prejean to single him out that day.
"He picked me out. Why? I don't know," Robicheaux said. "I still ask myself that to this day."
Robicheaux's case is now part of an FBI investigation into the sheriff's office. The bureau is also reportedly looking at two other cases, including the 2014 death of Victor White. The sheriff's office claims the 22-year-old man shot and killed himself while handcuffed in the back of an Sheriff's Office patrol car.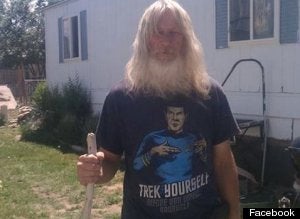 The Most Outrageous Stories Of Police Misconduct In 2013
Popular in the Community