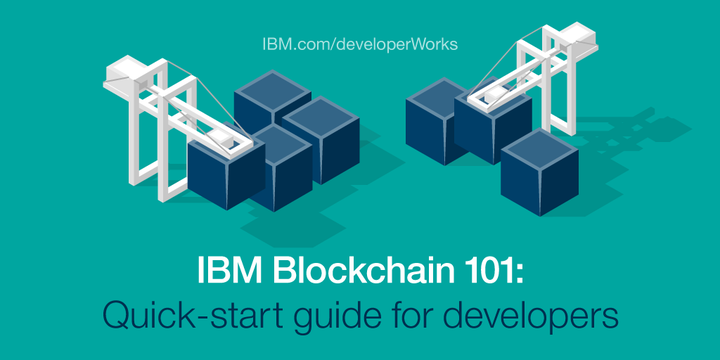 IBM was awarded best "blockchain paper" by the US Department of Health and Human Services, landed a blockchain pilot with Smart Dubai, and published an interesting point-of-view on how blockchain can enable an open government (see below). So I asked Mark Fisk – an IBM Digital GBS Partner in the Public Service Industry – his thoughts on how blockchain can enable digital transformation in the government sectors. He has over twenty-five years of experience in executive consulting, release management, project management, software development, and technical leadership roles. As the leader of IBM's Public Service Blockchain initiatives, Mark is working with federal/state governments, higher education institutions, as well as citizen advocates in order to address dilemmas with the current roadblocks which reduce value and prevent trust, transparency, and accountability in today's [government] business networks. Here's our interview:
What is blockchain? And, why is it important to government?
Fisk: Think of blockchain as a a New Capability (not just a technology) which allows me to build new Business Networks between semi-trusted entities that want to transact business - driving more trust, accountability, and transparency in the interactions - and resulting in value for all members of the business network.
It is important to government as government entities are likely to both be participating in commercial blockchain as members of the business network as well as bring together the network to solve some of government's biggest challenges. In the latter scenario - that could be to solve tactical challenges with short term benefits and results and/or for more digital re-invention types of challenges - where the current business process can completely change when the members of the business network are able to interact via blockchain.
What are 2-3 common government segments or functions that would benefit from the introduction and application of blockchain?
Fisk: 1) Government Mission organizations solving a tactical problem involving information sharing between government entities, commercial entities, or a mix of the two. The blockchain can be used to facilitate that data sharing, limit sharing to data needed - what, when, and why, and keep access/log of who accessed what data for what purpose. An example of this is the FDA blockchain project around sharing of data around clinical trials.
2) Government organizations with responsibility of delivering value to those outside the business network - such as to citizens, small businesses, etc. - where the government entity can connect the citizen/small business into the blockchain where it can receive the services needed from other members of the business network. An example of this is the recently announced Digital Trade Consortium in Europe.
3) Any area where a superset of information shared amongst members of the business network allow for better visibility to support a business process. A great example is dispute resolution (see IBM Global Financing use case).
Do you have any public blockchain client cases at IBM that you could speak to from the public sector?
Can blockchain enable digital transformation? If so, how? What are the potential use case cases?
Fisk: In a word - YES! So establishment of the blockchain is half of the battle (and half of the value). Once the blockchain is established for an initial business process for 2-3 members of the business network - as it scales to support additional business processes and additional business network members - there is now the opportunity for Digital Transformation. For example - with the better, more trusted, and more transparent information now available - can I now have that power existing cognitive, analytics, mobile, IoT initiatives that I have wanted to put in place.
Are there potential cost savings and fiscal benefits that governments could benefit from?
Fisk: Cost savings initially will be around automation (through leveraging of Smart Contracts to access the better, more trusted information on the blockchain), or work/process step avoidance/reduction (no longer need to use manual processes or steps because of improved visibility). Both should result in efficiency and speed seen across the business network.
Since you're engaged with the blockchain caucus, what is government doing from a policy angle to enable blockchain?
Fisk: Establishment of the Congressional Blockchain Caucus in order to educate and incent the government community not just to participate in commercial blockchains but to consider in solving some of government's toughest challenges. Working with the Digital Chamber of Commerce to bring industry and government together around policy, regulation, standards, and technology challenges. Starting the first government industry groups - such as a recent IAC/ACT group being stood up and sponsored by GSA in order to consider guidelines and advisory information as to how to get started and help guide government to facilitating pilots/PoCs by end of 2017.
What is the biggest inhibitor to governments adopting blockchain? And, how can they overcome that bottleneck? Any recommendations for governments?
Fisk: Number one inhibitor is education - in that many initial government perspectives are that Blockchain is tied to BitCoin and the concepts involved in a "permissionless" blockchain network where anonymous entities can transact with others in the network. Bitcoin was in fact the first enterprise instantiation of a blockchain - but it is just that - a single implementation. In fact, the large majority of use cases being considered would involve a "permissioned" blockchain - where an existing or know business network can be leveraged.
From a Blockchain Perspective - the engagement model I am testing out in [the] US is the following : 1) Blockchain education with mission stakeholders in Agencies (not just with CIO shop). 2) Dive into where there is a friction point/tactical problem in the business network. 3) Look to see if piloting a shadow-chain approach (like IGF) will help bring immediate business value. Shadow-chain means minimal change/disruption to current business process but adding into the blockchain the critical information that when shared across some or all of the business network can help address the problem at hand. 4) Once value is shown in the pilot - then our digital transformation approach kicks in (e.g. use blockchain to get things started).
For Digital Transformation - you can then look at scaling additional business function and blockchain network participants to the existing blockchain (including bringing in Citizens, Small Businesses and others connecting in through a member of the business network).
You can also switch to "Blockchain AND" to "AND Blockchain" - where the value was not in establishing the blockchain itself - but how each member of the business network now changes how they do things - including leveraging the blockchain to assist in driving Cognitive, Analytics, IoT, and other initiatives that were on the radar but did not have enough momentum (or business value) to get kick-started.
Disclaimer: The opinions expressed in this piece are not official IBM opinions.
Related
Popular in the Community