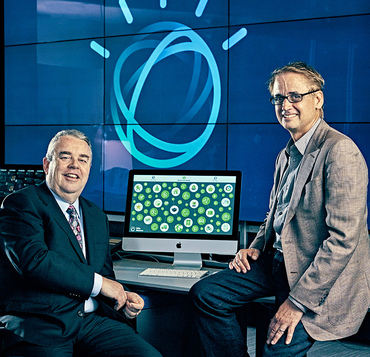 As we are in the beginning of tax season, millions of Americans are eager to learn what this tax season holds for them. For many Americans tax season is officially their Christmas -- a big refund is what they are anticipating. For others, they just want to break even so they do not owe any money to the IRS.
Wherever you fall along these lines, you want to make sure that your taxes are accurately being prepared to ensure that you experience no issues with the IRS. H&R Block has introduced a new partnership with IBM Watson to bring its customers a new and improved tax preparation experience.
Watson is an artificial intelligence technology that continuously learns from the data fed into its system. As more customers' tax information is processed by Watson, it will apply the knowledge it has retained in order to give tax preparers the best advice for their customers. The technology is so in-depth because it was given a large amount of data about tax laws and codes, allowing it to gain deeper insight into the varied situations that affect an individual's tax return.
This is tremendous as the technology can dig deep into it's reservoir of information and provide the best answers -- something that is hard for human preparers to do at the spur of the moment.
Having this type of technology to help during the tax season can potentially fix major issues that tend to happen during the tax season. Issues such as long preparation times and incorrect information being used on tax forms could be drastically reduced by using this technology.
What customers ultimately want, though is the best deductions and credits that will help them pay as little taxes as possible and provide them with maximum refund possible. As Watson continues to be used over the years, it will continue to improve the tax preparation process -- making customers happier in the process.
H&R Block will highlight the partnership with IBM Watson during the first quarter of the Super Bowl, which shows how much they believe this union is a very big deal for the company. "This partnership with IBM to apply Watson represents a huge innovation in the tax preparation industry," says Kathy Collins, H&R Block's chief marketing, and strategy officer. "We are launching it on the biggest stage - the Super Bowl - to ask consumers to rethink their current tax preparation method, and question whether they got back everything they deserved. We know there is nothing more important than optimizing their outcome - or, in other words - getting their taxes won."
Calling all HuffPost superfans!
Sign up for membership to become a founding member and help shape HuffPost's next chapter