In maybe the least sexy-sounding news of all time, IBM on Wednesday announced the acquisition of digital components of The Weather company, including Weather.com. But don't let those eyes glaze over: This could be a very big deal in terms of how you'll learn about weather moving forward.
IBM will be able to use its Watson supercomputer system to create more precise forecasts. Consider this: Watson is already able to use big data to help doctors diagnose serious ailments. No one human could possibly have a complete, encyclopedic knowledge of every symptom or treatment option out there, but Watson -- which pulls information from an array of sources spanning academic reports and tweets -- basically can.
Apply that same idea to the weather and, well, you see where this is going.
"We see the next wave of improved forecasting coming from the intersection of atmospheric science, computer science and analytics," David Kenny, chairman and CEO of The Weather Company, said in a press release announcing the move.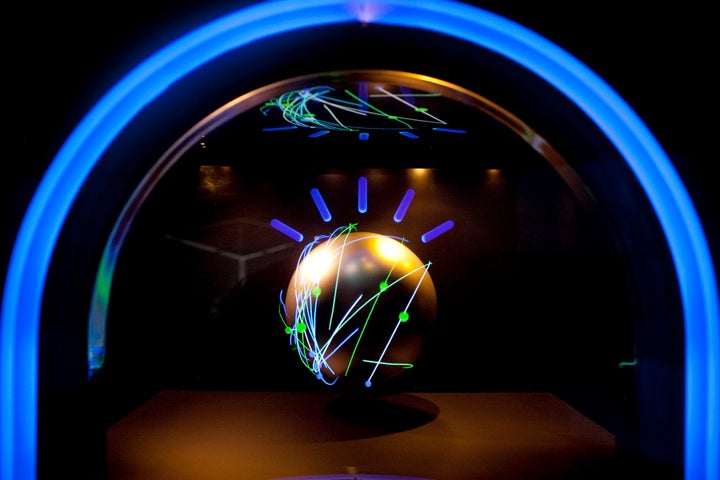 Here's how IBM explains the deal in a press release of its own (emphasis ours):
Upon closing, IBM will acquire The Weather Company product and technology assets that include the world's leading meteorological data science experts, precision forecasting capabilities and a high-volume cloud platform that ingests, processes, analyzes and distributes enormous data sets at scale in real time. The company's sophisticated models analyze data from three billion weather forecast reference points, more than 40 million smartphones and 50,000 airplane flights per day, allowing it to offer a broad range of data-driven products and services to more than 5000 clients in the media, aviation, energy, insurance and government industries.
Translated: IBM will tap into a huge network of weather data, digest it and provide information to commercial clients.
As for how that might affect you, a spokesman for IBM explained to The Huffington Post that insurance companies, for example, will be able to know more about incoming storms and pass that information along to customers. Airlines will be able to better understand weather conditions and, in theory, avoid delays while wasting less fuel.
In other words, there's a lot of potential here. Think about all the ways crummy weather can ruin your day -- then consider how your frustrations might be alleviated with just a bit more information at the right time.
Consider also the resources that could be saved around the world: Cities could better understand when (and if) they need to shut down public transportation ahead of a hurricane, for example. As IBM noted it in this Vine post (below), routine weather cost U.S. businesses $500 billion last year -- money that might be better kept for a rainy day: