NBC News reports that an FBI agent shot and killed a man who had been interviewed over ties to April's Boston Marathon bombing.
The individual, identified by friends as 27-year-old Ibragim Todashev, reportedly knew Tamerlan Tsarnaev, the older, deceased Boston suspect through the world of Mixed Martial Arts. He had been initially cooperative with the special agent and two Massachusetts State Police troopers who were interviewing him, according to WESH-TV in Orlando. But at some point during the interview process, he allegedly attacked the agent, who then fired his weapon.
The station quotes a friend of Todashev, Khusn Taramiv, who said he was also interviewed.
"(The FBI) took me and my friend, the suspect that got killed. They were talking to us, both of us, right? And they said they need him for a little more, for a couple more hours, and I left, and they told me they're going to bring him back. They never brought him back," Taramiv said.
Taramiv also said that Todashev "felt inside he was going to get shot" by the FBI.
"We are currently responding to a shooting incident involving an FBI special agent," FBI spokesman Dave Couvertier said in a statement, according to NBC. "The agent encountered the suspect while conducting official duties. The suspect is deceased."
In addition to questioning Todashev about the marathon bombing, authorities were investigating if he and Tamerlan had carried out a triple murder on Sept. 11, 2011, in Waltham, Mass., according to the New York Times.
CORRECTION: An earlier version of this article mistakenly stated that a police officer killed Ibragim Todashev.
More from the Associated Press:

By KYLE HIGHTOWER

ORLANDO, Fla. — A man being questioned by authorities in the Boston bombing probe was fatally shot when he initiated a violent confrontation, FBI officials said Wednesday.

The shooting early Wednesday took place in Orlando, Fla., where an FBI agent along with other law enforcement personnel were interviewing the man, identified as 27-year-old Ibragim Todashev.

In a statement, FBI spokesman Paul Bresson said the FBI agent acted on an imminent threat and shot Todashev.

The FBI agent was transported to a hospital with non-life threatening injuries.

An FBI team was dispatched from Washington to review the shooting, a standard step that is taken in such incidents.

Even before his encounter with the FBI, Todashev, a mixed martial arts fighter, had a recent run-in with law enforcement.

He was arrested earlier this month on a charge of aggravated battery after getting into a fight over a parking spot with a 54-year-old man and his 35-year-old son over a parking spot at an Orlando shopping mall. The 35-year-old man was hospitalized with a split upper lip and several teeth knocked out, according to a report from the Orange County Sheriff's Office.

"Also by his own admission Todashev was recently a former mixed martial arts fighter," the arresting deputy said in his report. "This skill puts his fighting ability way above that of a normal person."

Todashev was released on $3,500 bond after his May 4 arrest. His attorney, Alain Rivas, didn't immediately respond to a phone inquiry Wednesday.

Police tape blocked off the complex of townhomes near Universal Studios where Todashev was shot.

Jared Morse, who lives in the next building from Todashev's unit, said he had been watching an NBA game when he heard loud bangs that sounded like gunfire.

"It's crazy, especially in this neighborhood," Morse said as he walked his dog. "Nothing like this ever happens here."

___

Associated Press writers Pete Yost in Washington and Mike Schneider in Orlando contributed to this report.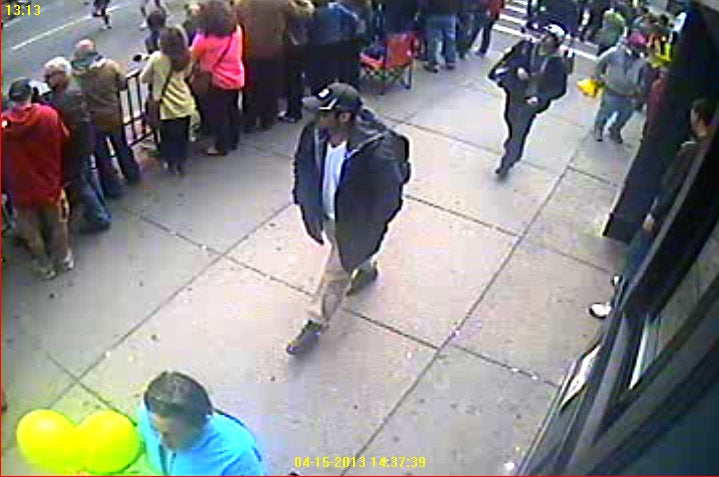 Boston Marathon Bombing Suspects