Fencer Ibtihaj Muhammad, the first U.S. athlete to compete at the Olympics in a hijab, fell short of winning a medal in Rio de Janeiro.
Despite making history by winning the first round during the Women's Individual Sabre on Monday, Muhammad was defeated by Cecilia Berder of France in the second round.
Muhammad was one of the most recognizable athletes entering the Rio Olympics. Earlier this year, Time magazine named her on their list of "The 100 Most Influential People."
The New Jersey native said while growing up, she felt awkward playing other sports, such as track and volleyball, with her head, arms and legs covered.
"Fencing found me," said the 30-year-old Olympian, who took up the sport when she was 13.
"I wanted a sport where I could be fully covered and I didn't have to look different."
A member of the U.S. National Fencing Team for the past six years, she did not make the Olympic team for London 2012.
While she was competing for a spot on this year's Olympic team, several terrorist attacks occurred around the world and Republican presidential nominee Donald Trump regularly made headlines on his proposed policy for a "complete shutdown" of Muslims entering the country.
She said she was concerned whether she would be allowed to board her flight to make it to her Olympic qualifier.
Despite anti-Muslim rhetoric and Muhammad's concerns, she is proud to identify as Muslim, black and female, she told Rolling Stone.
"It's all really a big dream — I don't think it's hit me yet. The honor of representing Muslim and black women is one I don't take lightly," she said.
For more Olympics coverage:
Related
Before You Go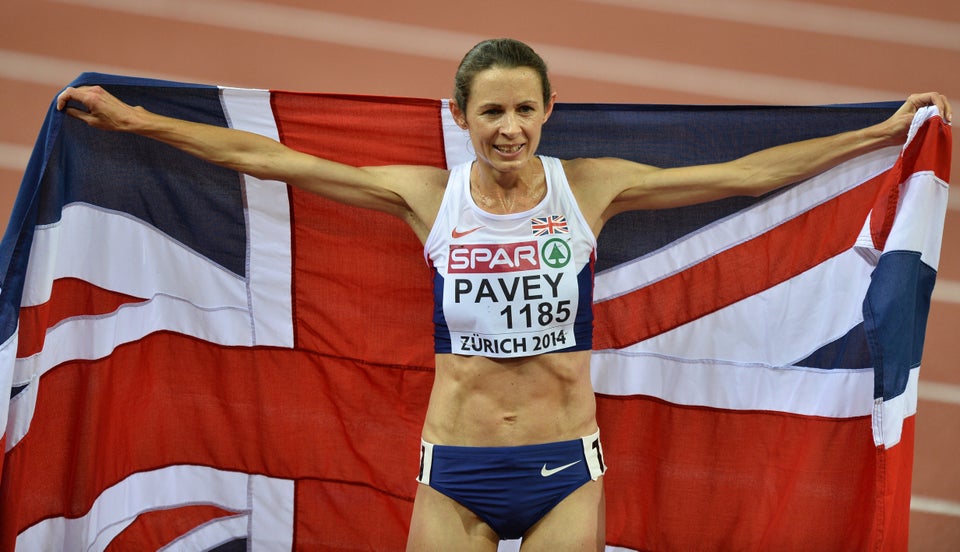 Olympians Who've Made History Before Stepping Into Rio