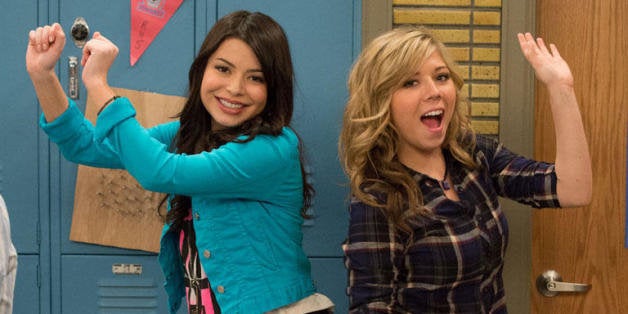 Good role models are sometimes hard to come by, but lucky for "iCarly" fans, there's Sam Puckett. She may have had some trouble with the law and basically every person she met, but the girl kept ribs in her purse. And if that's not heroic, well, what the heck is?
Jennette McCurdy, the actress who brought Sam and her love of smoked meats to life, is now turning 23 on Friday, June 26. Since her "iCarly" days, McCurdy has gone on to star opposite Ariana Grande in "Sam & Cat" and can now be seen in the new Netflix series "Between," but in honor of her special day, Huffington Post sat down with the actress and talked about some behind-the-scenes secrets from the show that launched her career.
1. Sam's famous butter sock was actually filled with batteries.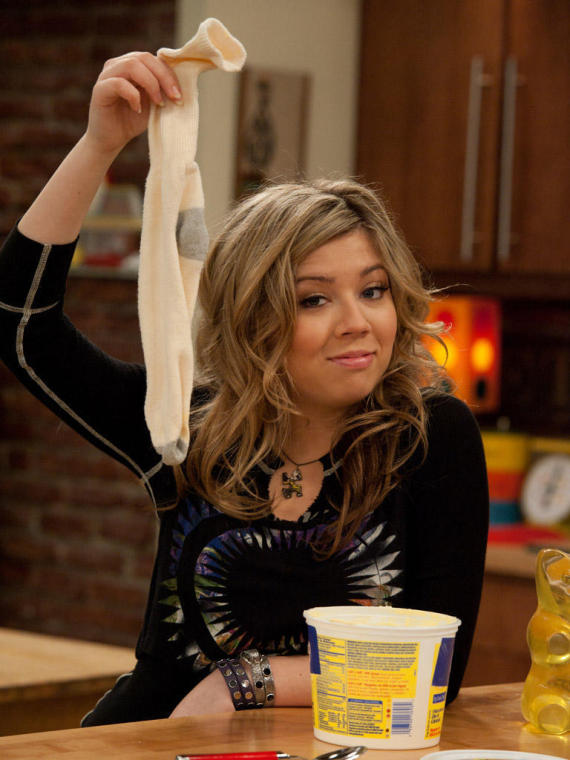 Butter sounds bad enough, but McCurdy says the actual contents of her character's "butter sock" were even worse.
"Although I am tentative to crush any person's childhood dreams, it was not filled with butter. It was batteries to give it some weight, with Styrofoam around them, wrapped with duct tape," says the actress. "I feel like Nathan [Kress] was probably the receiver of a few accidental butter-sock whacks."
2. Sam Puckett's stuntman was an actual man.

McCurdy said she did most of her own stunt work because she liked the "slapstick elements of a sitcom," but there were some she just couldn't do. "Any time you saw me with a hammer or sledgehammer, that was always me, but one time I had to lift either Gibby or Freddie over my shoulder, and they had a stunt double for that. It was a man," said McCurdy. "My confidence plummeted."
3. Jennette convinced the cast her name was Jennette-aria and kept it going for weeks.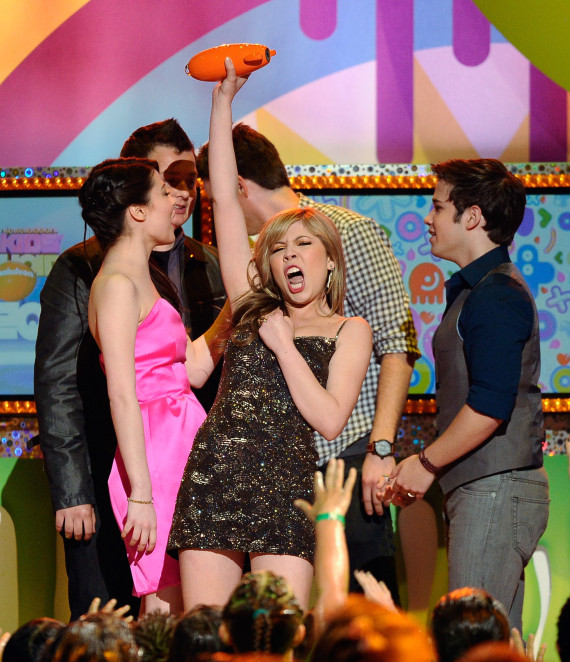 McCurdy says the best prank on set was probably when she convinced the cast her name was actually Jennette-aria.
"At first, everybody didn't believe me and started making fun of me. Then everyone was convinced my name was Jennette-aria. By the time I told them it was not, they didn't believe me." McCurdy joked that Kress still might not know the truth.
4. Sam hates the word "panties," but Jennette never even said the word before the show.



"I don't think I had ever said the word 'panties' until I saw it in the script, and for some reason I don't know if we could say it on Nickelodeon. I remember asking our producer Dan about it," says McCurdy.
5. Though Jennette hated most of the food she ate, she the loved Spaghetti Tacos.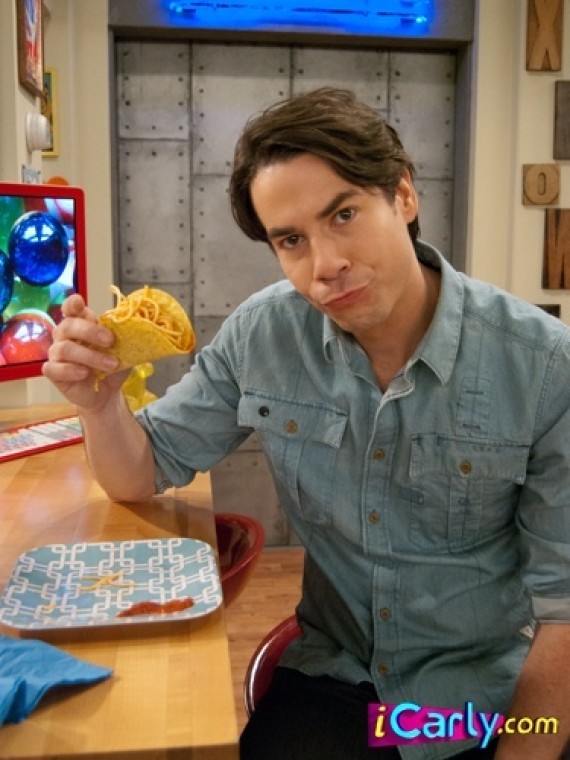 McCurdy tells HuffPost the worst thing she's ever eaten while acting were vegan sloppy-joe-and-waffle sandwiches on "Sam & Cat," which were "weirdly textured," but she says the spaghetti tacos on "iCarly" were actually pretty great.
"They were really good. I was certainly apprehensive at first, as you can imagine, because why would spaghetti tacos be a thing that you're not apprehensive about? But I did eat them for the scenes -- probably sometimes too many of them."
6. The actors were aware of all the innuendo and adult jokes.


Savvy "iCarly" fans know about numerous adult jokes hidden in various episodes, like Freddie's interesting apartment number for example:

McCurdy thinks this gets blown out of proportion, however. "I like to think that that's just people's mind-gutters coming to conclusions, and our writers weren't planning on having the children lose their innocence to Freddie's apartment number." She agrees the show was "certainly rife with innuendo," though.
7. Jennette did not like having long paragraphs of dialogue.



"I always like my lines shorter," she says. "If I ever saw a long paragraph, I was like, 'Ugh.' It just messed with the timing. It takes so long, and I had to rush through to get to the beat."
As far as her favorite line, McCurdy says, "I liked calling myself Mama."
8. Jennette's most memorable "iCarly" moment was getting covered in mud in a parking lot with her friends.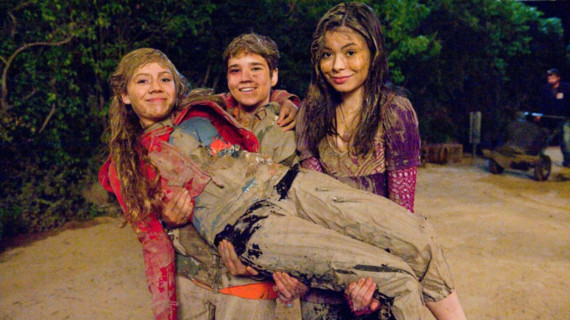 "We were doing 'iCarly' goes to Japan, and Miranda, Nathan and myself were standing outside at 3 in the morning in the Nickelodeon parking lot, ready to be hit with this big mud machine, and I just felt like, this is a dream. I don't know. There was something about being in the mud with friends."
Support HuffPost
The Stakes Have Never Been Higher
Before You Go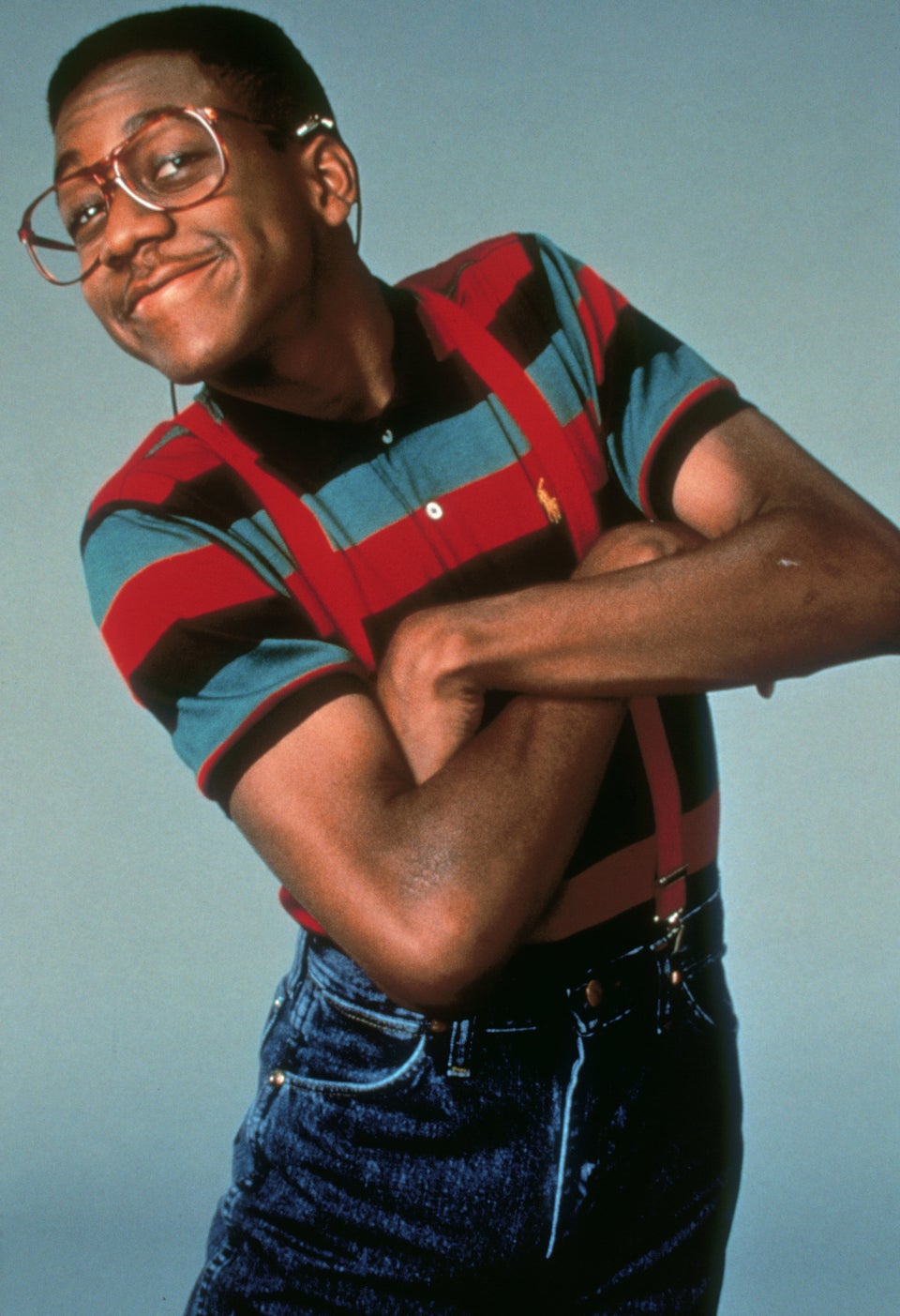 Child stars who look waaaay different now
Popular in the Community