WASHINGTON ― The Trump administration will continue arresting undocumented immigrants who haven't been convicted of crimes and won't apologize for it, the acting director of Immigration and Customs Enforcement said Tuesday.
"If you're in this country illegally and you committed a crime by entering this country, you should be uncomfortable," Acting Director Thomas Homan told the House Appropriations Committee's Homeland Security Subcommittee. "You should look over your shoulder, and you need to be worried."
Following up on Trump's campaign promise to drive out more undocumented immigrants, ICE arrests rose significantly during the president's first 100 days in office, compared with the same period the year before. About one-quarter of those arrested ― more than 10,800 people ― were non-criminals, meaning they did not have authorization to be in the U.S., but had not been convicted of a crime. (Being in the U.S. without legal status is a civil offense, although it is a crime to cross the border illegally.)
The Trump administration has come under fire from activists and Democratic lawmakers for its deportation practices. Homan, testifying before the subcommittee to explain the agency's request for additional funding, devoted much of his prepared remarks to arguing those criticisms are unfair. He echoed Homeland Security Secretary John Kelly, who has said ICE is enforcing laws passed by Congress.
ICE requested a $1.2 billion increase in funding for next fiscal year. Nearly $4.9 billion would expand immigrant detention to more than 51,000 beds from about 34,000 beds ― the number Congress requires ICE to maintain. The budget request also would allow the agency to hire an additional 1,000 enforcement officers and about 600 support staff to increase the rate of removing people.
"If we wait for [non-criminal undocumented immigrants] to violate yet another law against a citizen of this country, then it's too late. We shouldn't wait for them to become a criminal."
Even with additional funding, officials have said there is a need to prioritize enforcement, since ICE doesn't have the funds to deport all of the estimated 11 million undocumented immigrants in the U.S.
Homan said the top priorities are criminals and national security threats. But he suggested he considers many undocumented immigrants who aren't convicted criminals to be threats as well ― bad actors who simply haven't yet been found guilty of a crime.
"Most of the criminal aliens we find in the interior of the United States, they entered as a non-criminal," Homan said. "If we wait for them to violate yet another law against a citizen of this country, then it's too late. We shouldn't wait for them to become a criminal."
Homan said it's important to arrest non-criminals, because otherwise it sends the message that so long as people get into the country, they can stay unless they're caught breaking another law. The fact that border crossings are down under Trump is evidence that ICE arrests are a deterrent, he said.
The ICE chief also defended some specific actions by agents. He said they would ideally arrest more people in jails, but are thwarted by local law enforcement officials who decline to fully cooperate with ICE. That leads to ICE making arrests in public, sometimes near sensitive locations such as schools and churches, despite a policy against carrying out enforcement at those sites, he said.
Homan said a 19-year-old who recently was seized hours before his prom was subject to a final removal order, and was thus eligible for deportation. If people are in the U.S. and have a deportation order, they shouldn't feel comfortable that they don't have to worry about being arrested, he said.
"The IRS doesn't audit everybody, but we all know it's a possibility," Homan said. "The highway patrol can't arrest everybody for speeding, but if we speed, we know it's a possibility we [could] get stopped. It should be no different with immigration enforcement. We're a law enforcement agency that enforces the law and we shouldn't play favorites."
Support HuffPost
The Stakes Have Never Been Higher
Before You Go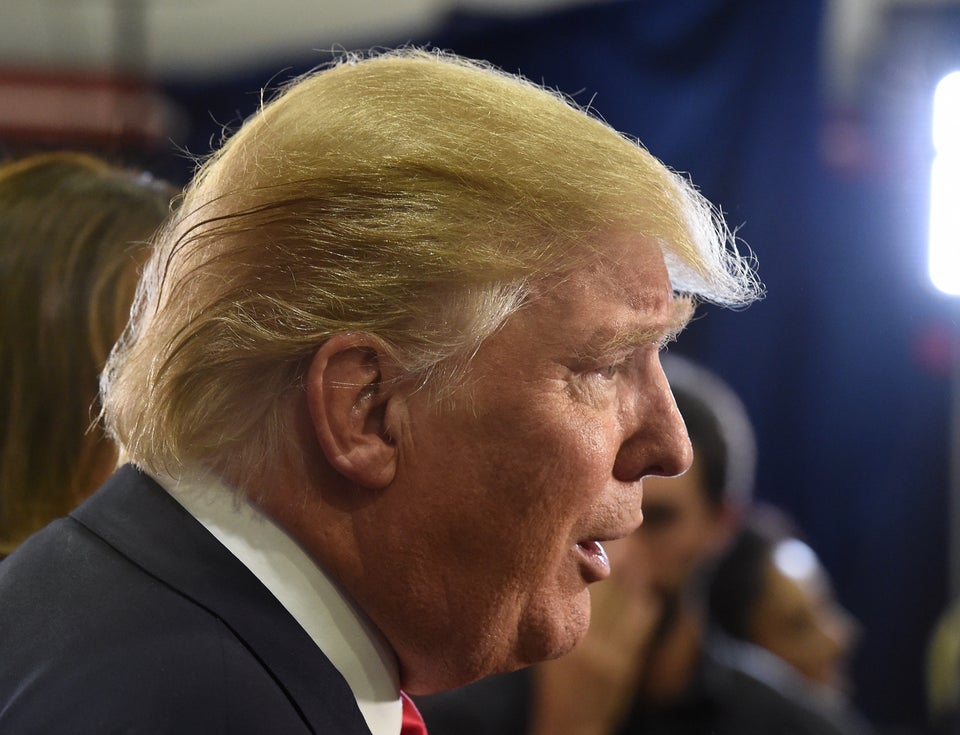 How Donald Trump Talks About Undocumented Immigrants
Popular in the Community