One of the oddest phenomena to roll up on the shores of the Great Lakes has returned.
Ice balls -- frozen orbs formed in winter waves -- have again been spotted on Lake Michigan's beaches. Ken Scott, a photographer based in northern Michigan, captured images of them rolling across the beach near Suttons Bay on Dec. 31 and posted a video to YouTube last week.
Scott estimated some of the ice balls were about 4 feet or 5 feet across and said the ones he saw were big enough to earn the name "ice boulders."
"I've never seen them this big," he told The Huffington Post.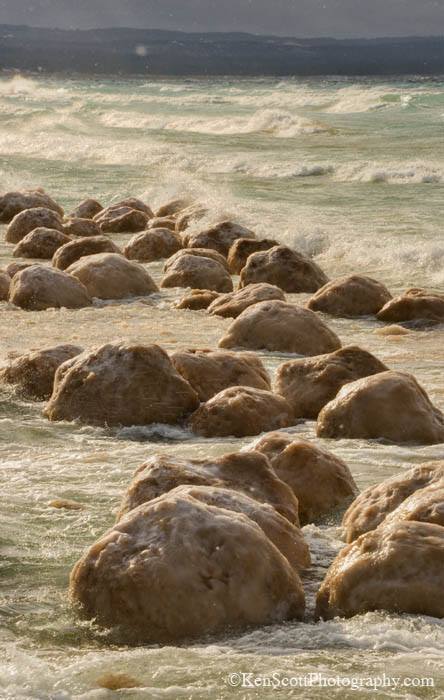 Photo courtesy Ken Scott Photography.
On Jan. 1, Scott returned to the spot where he shot video of the ice boulders, but they were gone, possibly blown up or down the shore when the wind shifted, he theorized. He said it takes "calculated luck" to see some of the amazing natural occurrences on the lake, such as last year's ice caves.
Thousands of visitors came out to explore the ice caves, which Scott shot extensively. Scott says he's pleased to see more people appreciating winter, but he also cautions potential explorers to be careful, as the ice can be dangerous -- even when it looks thick enough to hold weight. (Currently, Lake Michigan is only about 20 percent frozen, according to the National Oceanic and Atmospheric Administration's Great Lakes Environmental Research Laboratory.)
But a little risk and cold weather won't keep the intrepid photographer from shooting throughout the winter, whether he comes across ice caves, ice balls, or something else altogether.
"You never know [what you'll see], that's the beauty of it," Scott said.
Related
Before You Go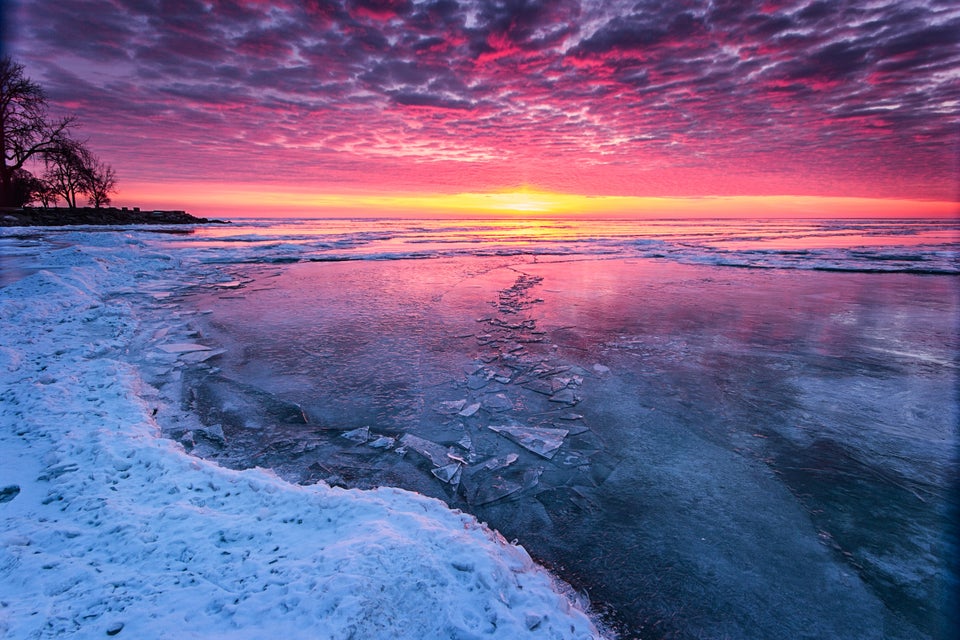 Views Of The Great Lakes
Popular in the Community