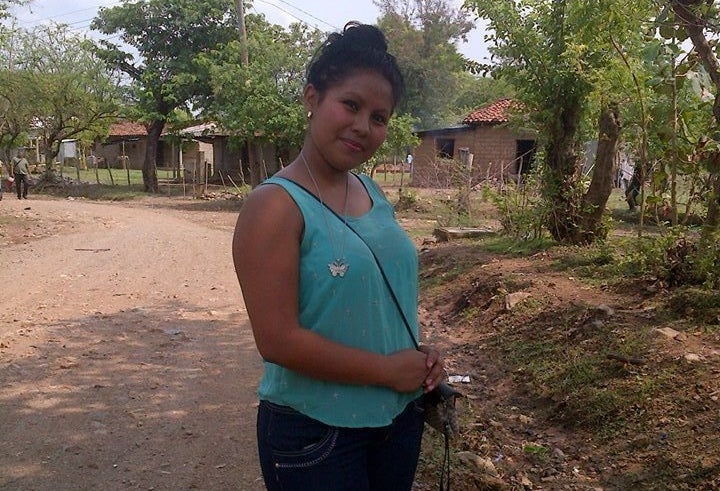 Celina Gutiérrez Cruz's journey to the United States began with a threat. In a northern border town in Honduras, a gang repeatedly tried to force Gutiérrez to help them traffic drugs and serve as a "concubine," according to her attorney. When she refused, Gutiérrez says, they beat her. Desperate to get away from them, she fled to the United States in 2013, but was summarily deported back to Honduras. The gang continued to torment her when she returned, until one day, she says, the gang threatened to kill her 6-year-old daughter. The single mother fled once again, traveling overland and walking long portions of the way, to the U.S.-Mexico border, this time bringing her daughter with her.
Gutiérrez, 22, crossed into the United States on Jan. 27 with her daughter, joining the now-ebbing wave of children and their mothers crossing into the U.S. illegally from the violence-plagued Central American countries of El Salvador, Honduras and Guatemala. Some 68,000 mothers traveling with their children crossed into the United States last year. Authorities locked up Gutiérrez and her daughter at the South Texas Family Residential Center in Dilley, Texas -- a 2,400-bed immigrant detention center constructed expressly for families last year in response to the border crisis.
Within three weeks, the Asylum Office determined that both Gutiérrez and her daughter faced a reasonable fear of persecution if they were deported back to Honduras. Still, authorities refused to release them. Even after Gutiérrez's daughter stopped eating and spent a week vomiting blood, authorities have continued to let the family languish in detention.
"They said they would take my daughter away from me and kill her," Gutiérrez told The Huffington Post by phone from detention, referring to the Honduran gang. "That's why I took the decision to come here. But I didn't know that I would be locked up for so long... Why don't they let us out?"
The Obama administration has faced extensive criticism from immigrant rights activists and congressional Democrats in recent years for expanding family detention -- a practice the administration appeared to have virtually abandoned back in 2009. Since resuming widespread family detention, officials have argued that the practice deters other would-be migrants from coming.
A federal judge, however, ruled in February that detaining migrants for the sole purpose of deterring others was likely unlawful. Immigrant rights activists and many Democratic politicians further contended that the women and their children, the vast majority of whom are pursuing asylum claims, should be released from detention to avoid inflicting further harm on them. On June 24, Jeh Johnson, director of the Department of Homeland Security, announced that DHS would begin releasing many of the mothers and children locked up in family detention centers.
"I have reached the conclusion that we must make substantial changes in our detention practices with respect to families with children," Johnson's statement said. "In short, once a family has established eligibility for asylum or other relief under our laws, long-term detention is an inefficient use of our resources and should be discontinued."
Since being locked up in Dilley, Gutiérrez has watched her daughter's health deteriorate. The girl started to refuse food, then began vomiting blood. Gutiérrez said she took her daughter to the clinic multiple times for treatment, but received no medication. Her daughter continued to vomit blood for a week, until one day she fainted. At that point, Gutiérrez says, the guards took them by ambulance to an off-site medical facility about 15 minutes away. They gave the child an IV. When her condition stabilized, they returned Gutiérrez and her daughter to detention, where medical personnel monitored the girl's situation more closely until the vomiting stopped.
"I can't stop feeling worried," Gutiérrez told HuffPost. "It's not normal for a child to vomit blood. But here everything seems normal to these people."
The Corrections Corporation of America, the country's largest private prison contractor, runs the Dilley detention center as a for-profit enterprise. CCA did not respond to a request for comment about the treatment Gutiérrez's child received.
Gutiérrez has a history of receiving poor medical treatment while in the United States. In a 39-page handwritten account of her ordeal provided to her lawyer and reviewed by HuffPost, Gutiérrez wrote that in 2013, the first time she tried to enter the U.S., she learned shortly after being detained that she was pregnant. She tried to explain her situation to officials after she started experiencing heavy bleeding that made her worry about miscarrying.
"I told them I was bleeding and that I was in pain, but these officials told me they couldn't do anything for me, and that if the doctor wanted to he could see me, but they never did," Gutiérrez wrote.
The pain and bleeding continued until Gutiérrez returned to her home in Honduras, according to her account. "I lost my baby and I almost died myself," she wrote. "Without money, I couldn't go to a hospital and I had to recover under the care of my mother and my family, even though they were angry at me for everything that was happening to me."
Between the poverty, the violence, the threats, the traumas of migration and deportation, the miscarriage, a second migration and months in detention with no end in sight, Gutiérrez began showing signs of anxiety and depression. She vomited after meals. She fainted in her cell. An independent psychological evaluation concluded that both she and her daughter are "suffering from severe Post Traumatic Stress Disorder."
"It is my opinion that, unless her stress level decreases, she is at risk for a psychotic break," the evaluation said, as quoted in a parole request filed last week by Gutiérrez's attorney. The parole request argues that Gutiérrez and her daughter should be released immediately for humanitarian reasons.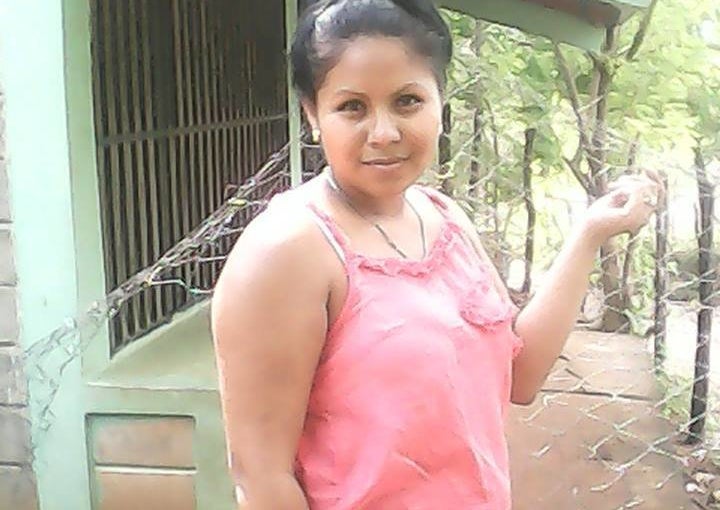 It's unclear why Gutiérrez and her child are still in detention, even as other mothers and children who have been detained for shorter periods are going free, as mandated by the review of cases ordered in the June 24 DHS statement. Immigration and Customs Enforcement did not respond to a request for information about Gutiérrez's case.
Gutiérrez's 2013 deportation makes her claim to remain in the country less straightforward. Migrants who have already been deported may not apply for asylum. Instead they must apply for "Withholding of Deportation" -- a similar protection, but with fewer guarantees and a more difficult standard for approval. Regardless, nothing in Gutiérrez's case appears to bar her legally from being released. She doesn't have a criminal record, and it's common for people with pending asylum or withholding claims to pursue their cases from outside detention, often with the ability to work legally. The continued detention of Gutiérrez and her daughter appears to contradict the June 24 policy announced by DHS.
"Especially considering her mental state, it's just kind of barbaric to keep detaining her," Gutierrez's attorney, Elanie Cintron, told HuffPost.
As she waits, Gutiérrez faces a new problem. Her daughter, who has seen other mothers and children come and go during the six months they've been stuck in Dilley, has grown angry at her mother, according to Gutiérrez's lawyer.
"She's becoming resentful," Cintron told HuffPost. "She can't understand what her mom did that was so terrible they can't leave."
Popular in the Community