It's no secret that kids love ice cream. The sound of the ice cream truck is enough to send them into a tizzy. But don't be wasting your best pints on them, because when it comes to kids, their palates aren't refined enough for interesting flavors.
Ice cream makers have been pushing the frontier when it comes to quality, flavor and fun add ins lately. (Take a look at last year's round up of the best new summer ice cream flavors to see what we mean.) The options have far exceeded your standard chocolate, vanilla or strawberry. Purveyors like Jeni's Splendid Ice Cream and Steve's Ice Cream have been making flavors we never even dreamed imaginable -- like green tea with mochi or sweet corn with blackberry -- and they are completely confusing kids. To youngsters, everything tastes like vanilla (or bananas, oddly).
Watch the video above and see these adorable kids get great ice cream flavors all wrong.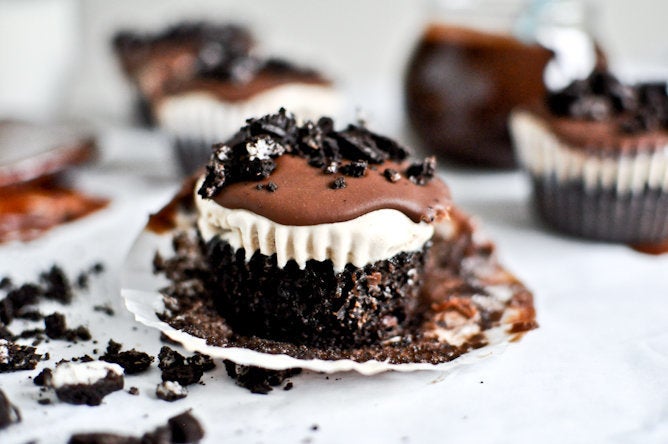 Ice Cream Cake Recipes
Popular in the Community