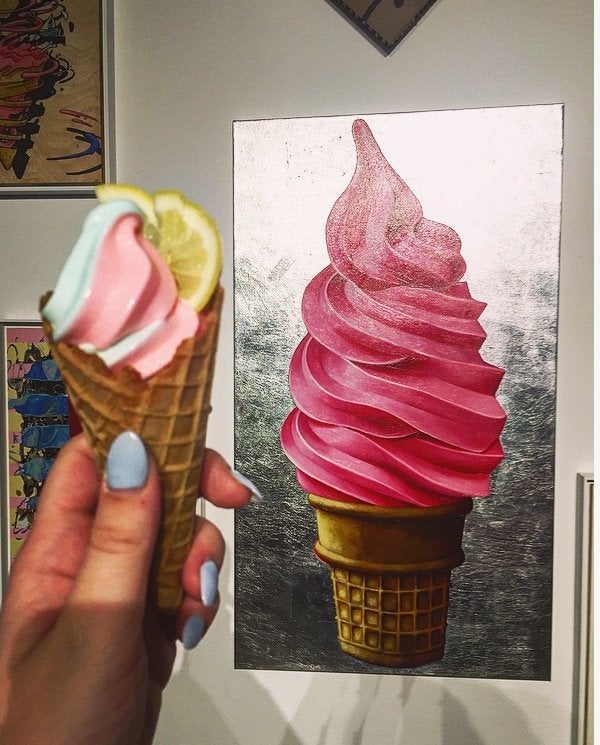 A museum dedicated to ice cream was bound to make an appearance at some point.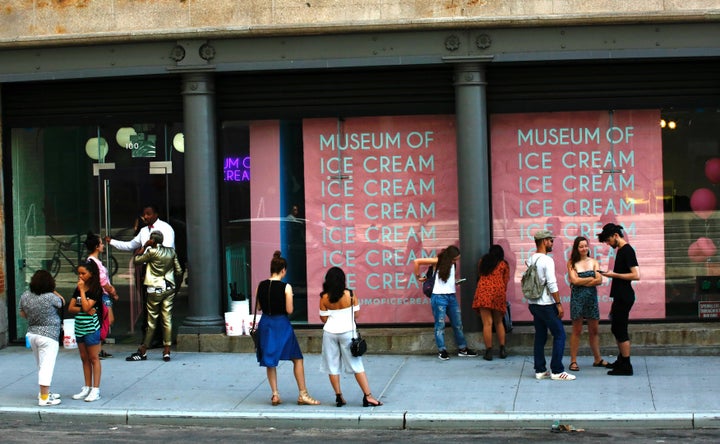 Located across the street from the Whitney Museum of American Art, the 30,000 tickets available for this pop-up sold out in five days.
And let us tell you: it is pure fodder for Instagram.
Tickets sold for roughly $15 each, which includes two ice creams and other various tastes throughout the several-roomed museum. The walls of each room are decked out in ice cream-themed commissioned art.
Each of the rooms is sponsored by companies like Fox, Dove, and, most importantly, Tinder. Upon entering, you're greeted by a cheery woman under a purple light who dispenses your first cup of the sweet stuff.
The second room has cones lining the walls with matching light fixtures and features a gentleman pumping liquified sugar with helium.
After you've eaten your sugar balloons, you can scoop some vegetable shortening laced with sugar onto a giant sundae while listening to an employee share some questionable ice cream history.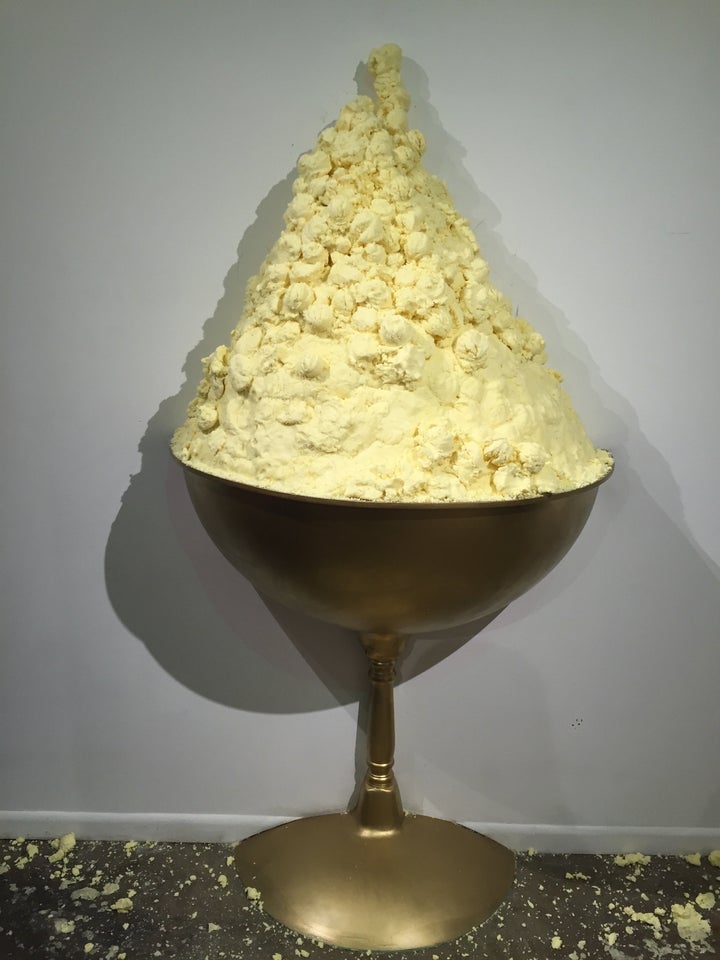 There's an unmemorable chocolate-centric room that leads into the coup de grace: the sprinkle room. A large pool of "sprinkles" (they're actually tiny pieces of plastic... le sigh), only a few inches deep, is there for the frolicking. Pink beach balls and a mini diving board add to the aesthetic.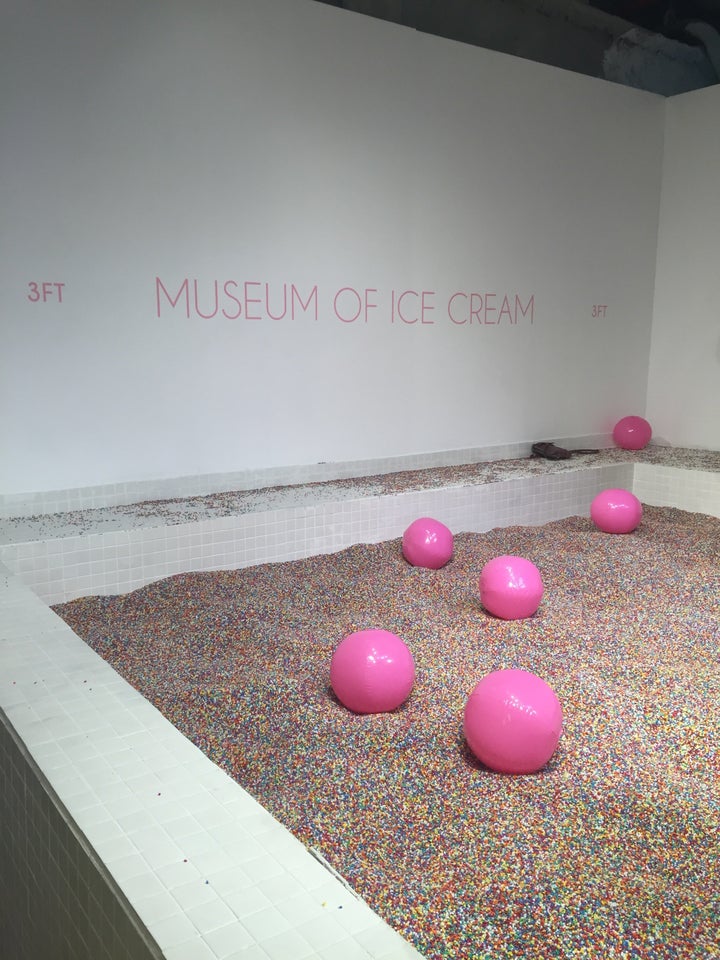 The last two rooms include flavor-tripping tabs, lemons, an ice cream sandwich swing, and a scoop seesaw.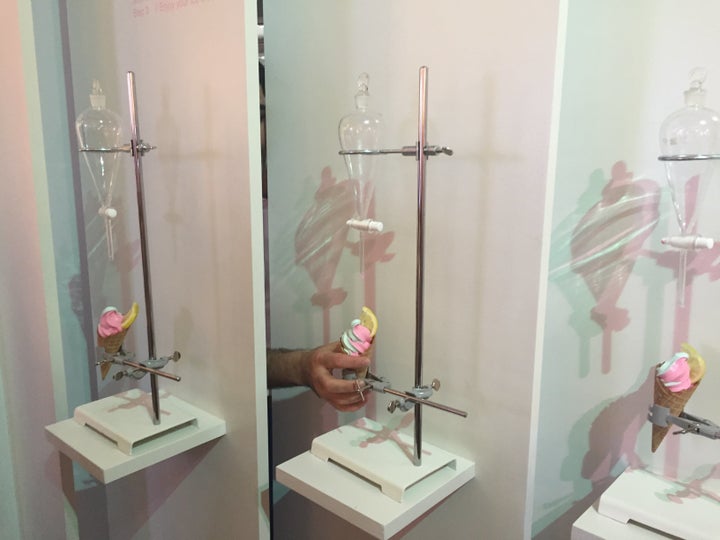 Ice cream cones appear on the wall-hangings by disembodied hands. It's very Willy Wonka-meets-Wizard of Oz, except you can sort of see the man behind the curtain (re: wall) if you peer close enough.
No word yet on whether or not the Museum of Ice Cream will appear in other cities, but if you're really getting FOMO, you can fill your own bathtub with sprinkles! Or follow the museum on Instagram. That works too.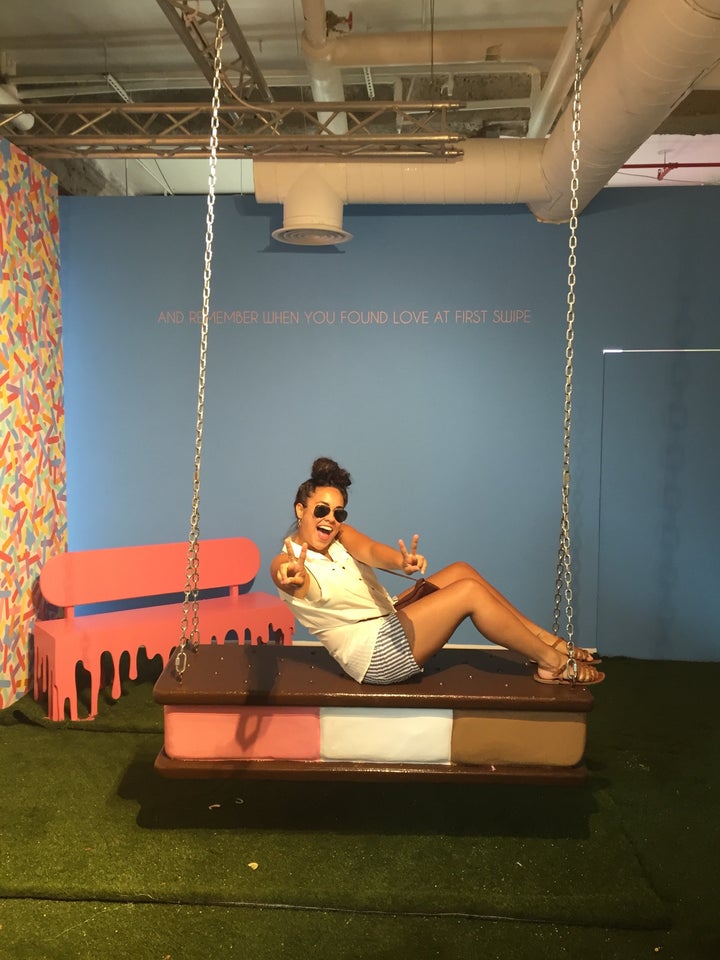 If all else fails, just remember that a gallon of ice cream from your local bodega is cheaper than the price of one of these tickets. How's that for sweet?
Related
Before You Go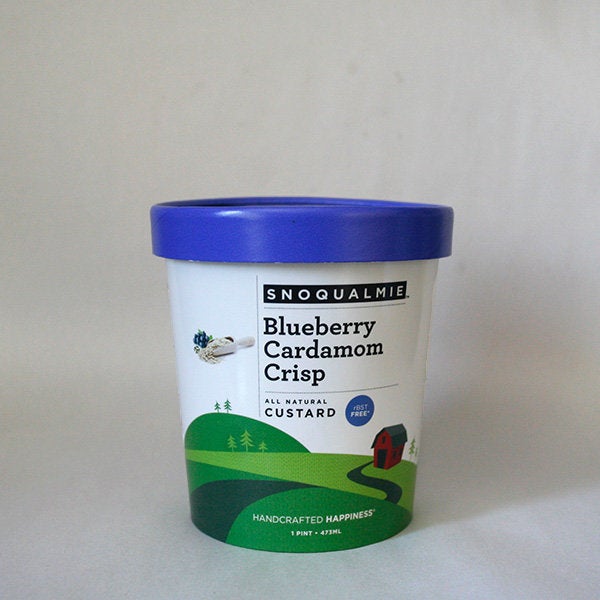 Best Ice Cream Flavors of 2016