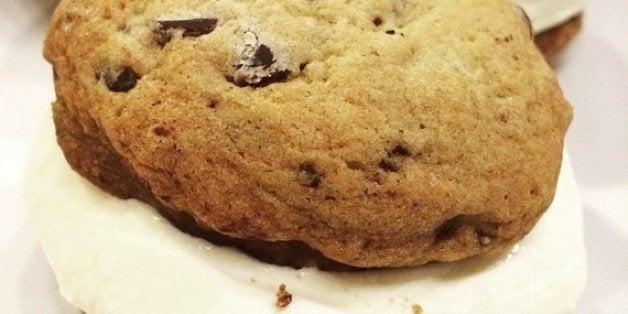 Cauliflower is the new kale. Cruffins are the new cronut. And you know what? Beef fat is the new duck fat. We've been reading tea leaves (and consulting with our contributors) and now we're making predictions for this summer. Check out what's popping up across the country faster than you can say "Eat Drink Lucky."
Beef fat is the new duck fat.
Austin, TX
Once upon a time, French fries were cooked the Belgian way, in plenty of duck fat. Now, at spots like Salt & Time, the fries are cooked in beef fat. Over at Dai Due they roast their home fried potatoes in an iron skillet with beef fat, and at Contigo, the popcorn snack with sriracha is popped in smoked beef fat. Good thing those animals are big, looks like we'll be seeing a lot of beef fat this summer!
Cereal milk is the new milk. Or maybe cream.
Los Angeles, CA
Even if you know you discovered it first, at the age of six, at the bottom of your bowl of Froot Loops, face it: Christina Tosi at Milk Bar has made cereal milk famous, and since then it has found its way everywhere, from coffee drinks to desserts. At Atticus Creamery & Pies they took the logical leap from cereal milk to cereal milk ice cream. You can get it in a cone - or as the star ingredient in yet another huge summer trend, ice cream sandwiches. Cereal milk, it's not just for kids.
Fried chicken is the new short rib.
Boston, MA
"Up North," fried chicken is the new short rib. While we're still going to see some short rib, even in summer, more Boston chefs are putting on the southern charm, like at Sweet Cheeks Q, where Tiffani Faison serves up buttermilk fried chicken with collard greens and black eyed peas.
Tex-Mex is the new Italian.
New York, NY
Babbo, Carbone and Del Posto may have set the pace for Italian spots in the city, but now the taco is moving into pasta territory. You'll see more Tex-Mex fare and fancy tacos migrating from the South, like at Javelina Tex Mex. Now that we've told you, you're going to see Tex-Mex everywhere.
Popsicle cocktails are the new punch.
Washington, DC
You'll still see punch on cocktail lists this summer, but keep an eye out for popsicle cocktails. The "poptails" at Ping Pong Dim Sum, like their Earl Grey Julep frozen popsicle cocktail, are a fun twist on a childhood classic. Anything that keeps you cool and brings on the booze is a winner in our book. And that's another trend by the way, tea-infused booze.
Chilled ramen is the new ramen.
San Francisco, CA
Some like it hot, some like it cold. And for a trend as popular as ramen (deservedly so we should add), we love that we can indulge when it's hot out without breaking a sweat. Ramen fiends will love the dish from Chubby Noodle, which has Korean chili dressing, a fried egg and pickles over chilled ramen noodles. Not to be outdone, Genki Ramen is also chill with its ramen offerings.
Pre-Prohibition cocktails are the new barrel aged cocktail.
Denver, CO
Everybody likes a little history with their cocktail, right? Introducing the pre-Prohibition cocktail, fully embraced by newly opened Union Lodge No. 1. The entire menu is fashioned after American bars of the 1800s and remains authentic to the time period with sips like the Knickerbocker and Sazerac. As bartenders continue to mine history for inspiration you'll see even more housemade bitters and falernum on cocktail menus.
Ice cream sandwiches are the new cupcake.
Portland, Maine
Ice cream sandwiches are this summer's treat of choice. New casual spots Otherside Delicatessen and Figgy's Takeout both offer versions with homemade cookies, and you can also find ice cream sandwiches at Eventide, Sur Lie, and at Nosh, where they have the S'mores Burger with Nutella spread, brûlée marshmallow, vanilla ice cream and Maldon sea salt on mini brioche.
Now, get out there and enjoy some of this summer's hottest (and coldest) culinary trends!