When it comes to ice cream sandwiches, there are two classic options that come to mind. First, there's the stick-to-the-roof-of-your-mouth chocolate wafer and vanilla ice cream sandwich. Then there's the beloved Chipwich, made with two chocolate chip cookies, vanilla ice cream and if you're lucky, extra sprinkles around the ice cream rim.
They're glorious. But they can be even better.
When you make ice cream sandwiches at home ― and you really should, because this year's best summer flavors deserve to be served in a sandwich ― you can get creative. Really creative. We're talking waffles and cookie dough creative. We're talking pretzels and churros creative.
Summer is short, so don't let these ideas pass you by. Here are nine ingredients you can use in place of the classic choices. They'll up your ice cream sandwich game by a million.
Mini Blueberry Pies. Seriously.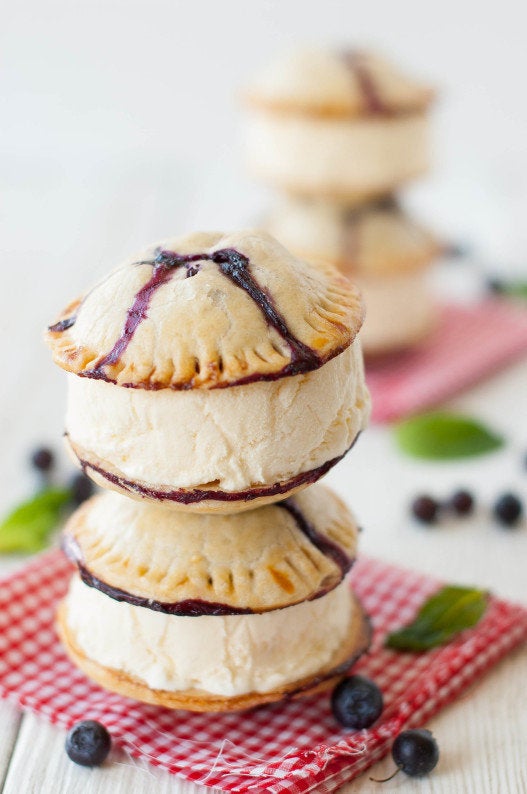 Waffles. (They're finally meeting their full potential.)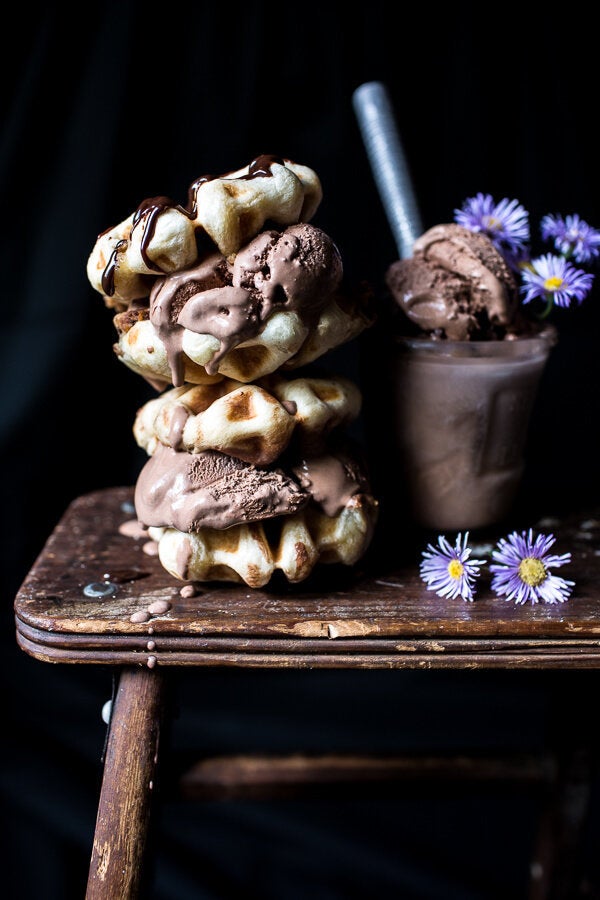 Soft, chocolate-y brownies, of course.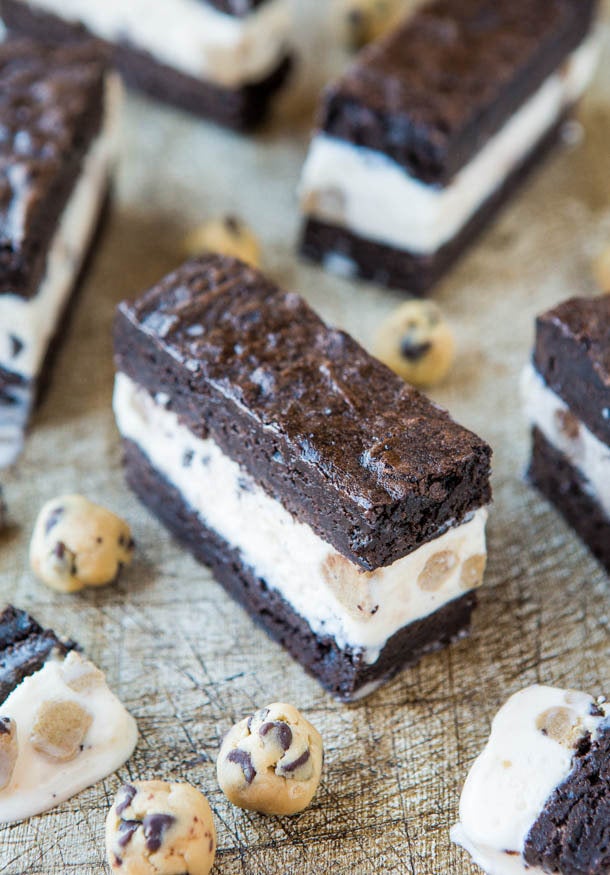 Soft pretzels, because with salty and sweet you can't go wrong.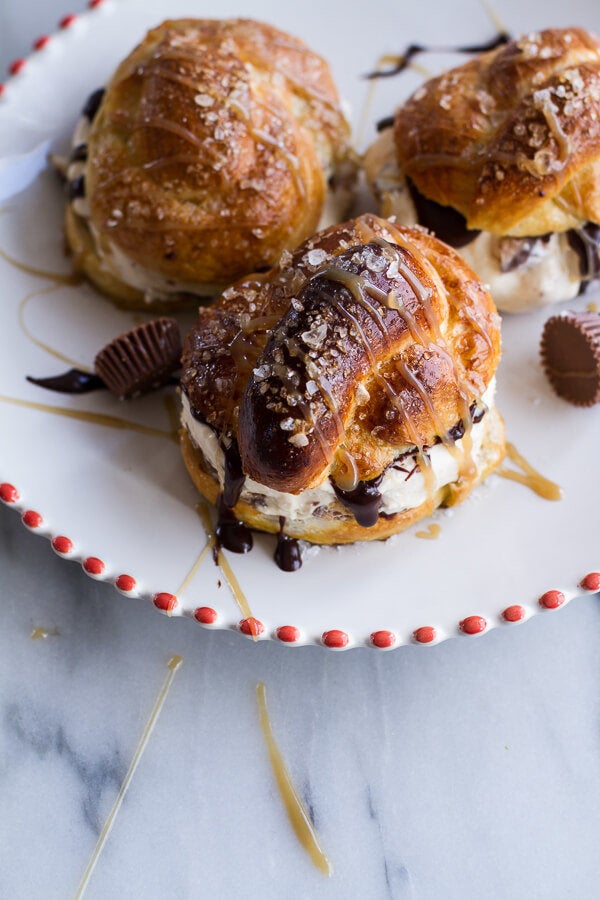 Cookie dough, naturally.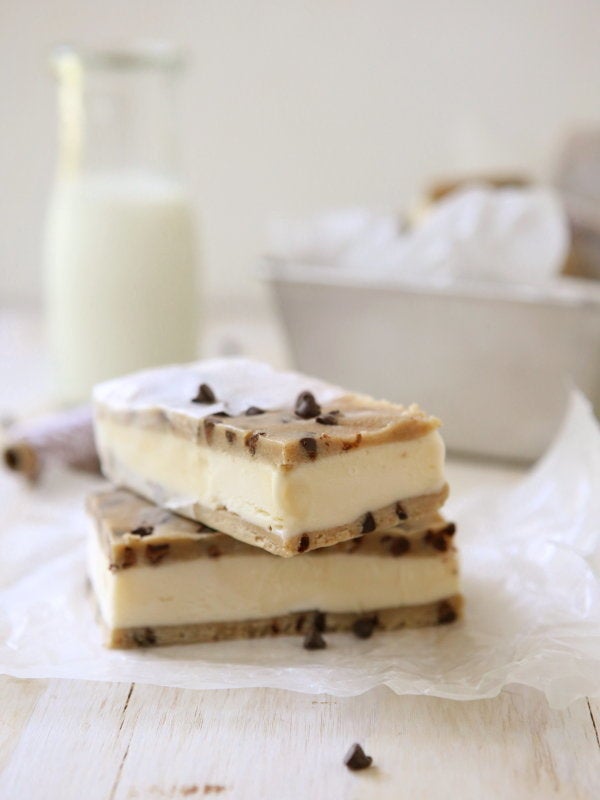 Girl Scout Samoas, because you're worth it.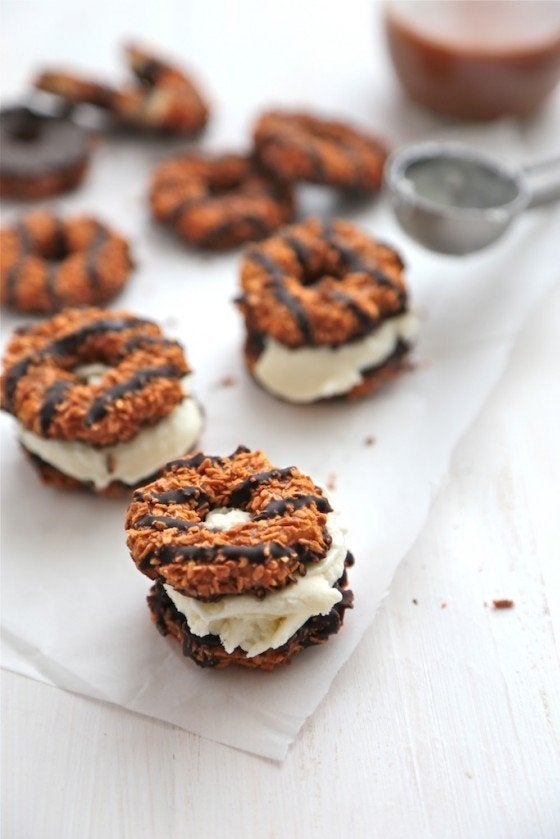 Donuts have never tasted so good.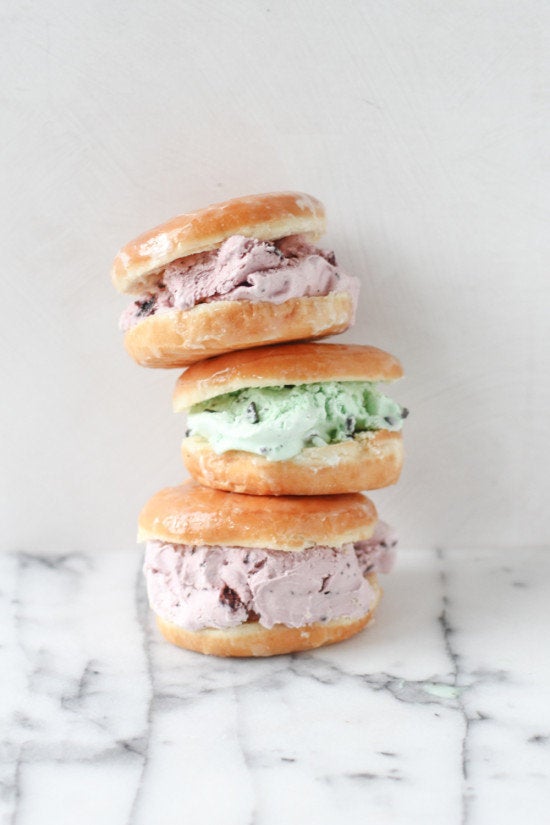 Muffins. This is their true purpose in life.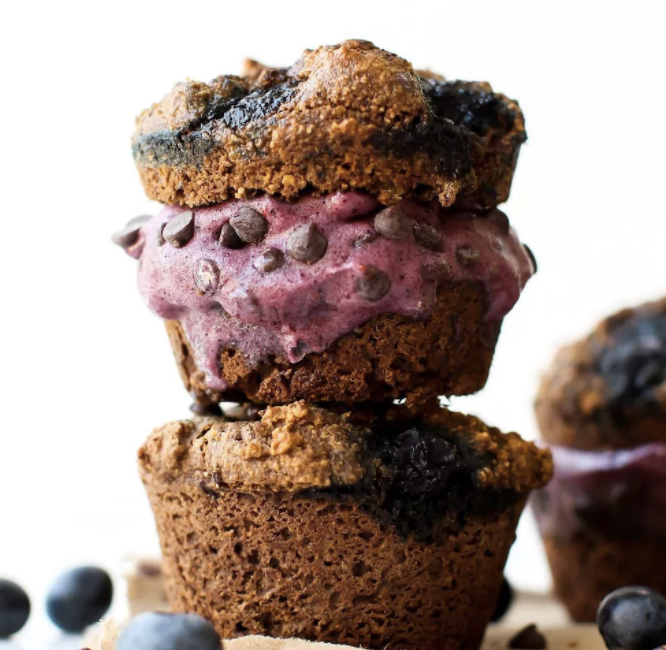 Cinnamon-y, sugary churros.