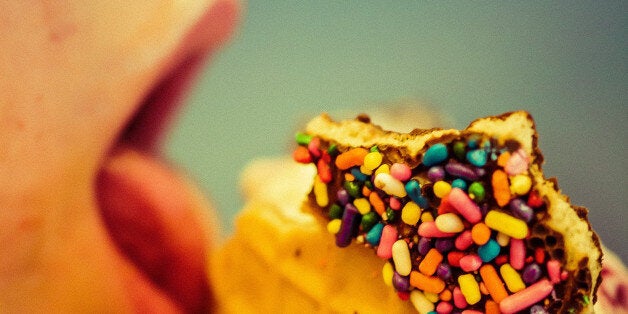 Looks like someone is being a bit mint chocolate chippy.
A clerk at a Branch Township, Michigan, gas station called police on Saturday when a woman who thought she received too few sprinkles on her ice cream had a meltdown, MLive reports.
The customer and a male companion visited the gas station convenience store around 8:16 p.m. to purchase the frozen dairy treat. But when the clerk handed the customer her dessert, she became furious.
"The clerk called police because the customer was upset because she didn't have enough sprinkles," Mason County sheriff Kim Cole said.
The rocky road hit a low when the woman reportedly took a swing at her friend, who tried to calm her down. The customer and her companion fled the scene -- possibly with the ice cream -- before police could arrive, according to MLive.
Is thorough ice cream sprinkle coverage too much to ask? We think not.
Nevertheless, New York Mag has the right take here: "Guys, it's not even June — it's way too early in the season for this type of heatstroke-induced behavior to take over."
Popular in the Community